Louisville's Dining Renaissance
Story and photos by Igor Guryashkin

Igor's work has appeared in The New Yorker, Salon and ESPN The Magazine. He lives in Louisville with his cats.
The food scene in Kentucky's largest city is driven by bountiful bourbon, local chefs and Southern cuisine.

Take a drive at night down Bardstown Road — historically the cultural vein of Louisville — and you'll spot one thing immediately: wall-to-wall restaurants and bars. A mile or so north is Frankfort Avenue, another stretch bustling with hungry diners; there's barbecue, sushi, New American and coal-fired pizza (to name but a few). Then, a few hops west are downtown and the Ohio River, another portal to near-endless great dining and drinking options. These include nationally renowned outposts like 610 Magnolia, run by chef Ed Lee of Netflix's "Mind of a Chef" fame.
But for a city that recently was voted as the second-best local food scene in the nation by the readers of USA Today, it wasn't always so.
For many years, Louisville has struggled with the fact that the word "Kentucky" followed right after it. Some people conjure an image of fat-laden fried edibles in the tradition of the Deep South. While that food is certainly offered, a sweeping label is about as fair and accurate as saying that New Orleans is nothing but gumbo, or that Maryland is solely the land of crab cakes. Visit Louisville and you'll soon see that if offers a delicious and diverse culinary odyssey, something it wasn't able to do a mere 10 years ago.
So what has been the key to Louisville's success?
Undoubtedly, one the reasons for the renaissance is that local businesses — especially restaurants and bars — have been fervently supported by locals. In return for their loyalty, restaurants created cuisine with a growing ingredient selection from local farmers, craftsmen, distillers and brewers. Take The Silver Dollar, a place that offers a play on traditional Southern food using local produce to draw in countless nightly patrons. The brisket, catfish and beer-can chicken is prepared like you've never tried before.
"[The Louisville food scene] is really eclectic right now, and it hasn't always been that way," explains Larry Rice, owner of The Silver Dollar and a two-decade industry veteran.

"We've always had great chefs in town, but maybe Louisville was a little safe ... now we've realized that we could be adventurous. [The Silver Dollar is] very Southern-driven, and we try to have fun with that ... we're not trying to just throw out pork chops anymore."
Rice says Louisville has now become a certifiable tourist destination beyond the Kentucky Derby, which helped spur the renaissance. The reason? Bourbon. Louisville is the biggest city in a state that produces 95 percent of the nation's bourbon. For visitors looking to learn about the state's drink heritage, Louisville lends itself to being the first stop on the Bourbon Trail, a collection of distilleries that are keen to show off and teach people about their fine product. Along the Trail, you'll learn that all bourbon is whiskey, but not all whiskey is bourbon. Bourbon must be made to exacting standards — a minimum of 51 percent corn, aged in charred new oak barrels and bottled at no less than 80 proof.
In Louisville, The Evan Williams Bourbon Experience is the perfect museum/distillery to start learning about bourbon. Afterward, walk a block to Proof on Main, a nationally renowned restaurant inside the 21c Museum Hotel, which Conde Nast Traveller named best Southern hotel.
"It used to be that anytime you saw someone from out of town it was around Derby," says Rice. "But with bourbon being so hot, it's brought people in." For a bourbon enthusiast like Rice — Silver Dollar's motto is "Whiskey by the Drink" — it's allowed him to show off his passion by offering one of the area's largest selections of Kentucky whiskey.
"One of the things that distinguishes us from other bars is that we only do bourbons and ryes that come from Kentucky," explains Rice. "We think there is no reason to go outside of that because there are so many great ones."

Louisville's size clearly does not lend itself to compete pound-for-pound with the likes of New York City and Los Angeles. Still, its location at the crossroads of the South and the Midwest certainly lends itself to embracing phenomenal local products and incorporating them into their local food and drink scene. Bourbon is forever enmeshed with the history of this region, as is diversity and a love of independence. For those reasons alone, Louisville is easily one of the best up-and-coming food towns in America.
Find out which Louisville restaurants are shining stars in the ever-growing food scene, from Southern classics to Kentucky bourbon.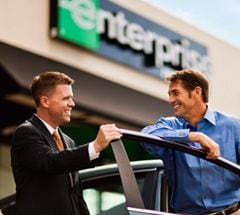 Start A Reservation
Enjoy fast and easy car rental bookings from Enterprise Rent-A-Car at one of our 7,200 branches in cities, airports and neighborhoods near you.
Reserve Now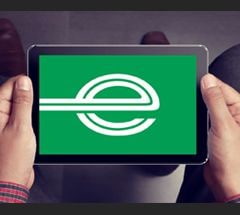 Email Offers
Don't miss an excuse to hit the road: our latest offers delivered to your inbox.
Sign Up