Unlikely Albuquerque Is a New Coffee Mecca
Above photo: Zendo Art & Coffee proprietor, Pilar Westell. Photo by Alicia Kennedy
Story by Alicia Kennedy
Alicia is an impassioned food and travel writer based in Brooklyn. 

Coffee purveyors in the desert city provide a haven for communities.

You're forgiven for not knowing that the coffee scene in Albuquerque deserves your attention — after all, many American cities now boast their share of chic cafes and pour-over shops. Here in the desert city, though, there's no alienating or pretentious hipster aesthetic. Instead, Albuquerque has a robust array of friendly coffee purveyors, supplying caffeine to a cross-section of coffee fanatics and regular folk alike.
From the sweetly accessible Humble Coffee Company to the obsessively knowledgeable baristas of Deep Space Coffee, it's a thrilling time for coffee lovers of all stripes to explore Albuquerque. The thing is, ABQ, as the city is sometimes known, has long been a coffee town. But now it's part of the "third-wave" coffee renaissance that obsesses over bean sourcing and production techniques.

Some newer kids on the block, though, are building shops to serve not just great coffee but also a new sense of community.
Take Zendo Art & Coffee, for instance. The sleek space has an industrial yet homey vibe, where you may find Tame Impala softly lilting from the speakers. White brick walls and an open ceiling invite you to work on your laptop at the long communal tables, or take a stool at the bar. Watch as the cute, bearded baristas make you an Aztec latte, a spicy, chocolaty espresso drink. Enjoy it with a vegan, gluten-free mini cake from local bakery Planty Sweet, as you note that all the patrons seem to know each other and babies are passed around.
The shop's chic owner, Pilar Westell, a mother of two herself, is dressed in all black with Cleopatra eyeliner when we meet. She wanted a community here, a place where you're comfortable having your kids run around. "We're celebrating our fourth birthday in June," she says. "We wanted to have a place where we could build community downtown, a place where people could get to know their neighbors." It also gave her an opportunity to work for herself, using coffee from Odacrem.
Farther north in Old Town, Prismatic Coffee roasts its beans inside the shop, which has a minimal aesthetic peppered with bright colors (a must, given their name). Here, you can't get tea or a flavored latte, but pour-over coffee and cortados are served in locally crafted ceramic cups (made to co-owner Loren Bunjes's specifications — less wide than usual, so your coffee stays hot longer). This attention to detail is inescapable in the shop, where gorgeous succulents sit on tables that Bunjes crafted himself.
It has only been open for a year, but Prismatic is now an integral part of the local coffee scene. "The craft beer scene is spectacular here — there's so much good beer, world-class breweries all over the place," Bunjes says. He wanted to bring that kind of dedication to coffee, with a dose of West-Coast flair. Bunjes says that there's little competition between shops, noting that it's not particularly "catty" but instead very supportive — especially because each spot is so different. "We saw a void and thought it would make sense to jump in there and create a roasting facility and café combo," he says. "Albuquerque made a lot of sense in terms of the way it's growing, the type of growth that is happening."
When Westell opened Zendo, she says there were just one or two other like-minded coffee shops around. But within a couple of years of it opening, an array of other shops have opened. "I like to think of it as not so much a competition but how do we help people learn about coffee, figure out how they like to drink it," she says. "I think everybody who's in this industry in Albuquerque is doing things just a little bit different than everyone else. We all cater to different people."
At Zendo, located close to the University of New Mexico, they're catering to a wide swath of folks — students, workers, families. "For me, my ideal [community] would be everyone. I want people to feel really welcome here and ask questions about coffee. There are so many different roasting profiles and tastes and flavors you can get depending on the method that you use to brew," she says. "Helping people figure out what they like is key."
This warm, inviting vibe is evident across all food and drink sectors in Albuquerque: The restaurants are great and unpretentious, with a focus on using local ingredients, and the beer is every bit as good as Bunjes claims. Coffee shops like his might have come on the scene a bit later, but as you explore the city, it becomes obvious that this was the ripe time for a new boom to begin.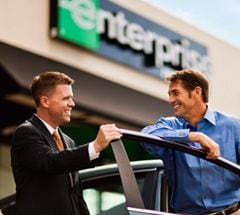 Start A Reservation
Enjoy fast and easy car rental bookings from Enterprise Rent-A-Car at one of our 7,200 branches in cities, airports and neighborhoods near you.
Reserve Now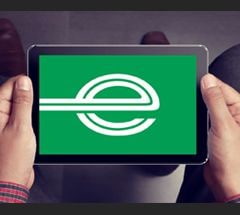 Email Offers
Don't miss an excuse to hit the road: our latest offers delivered to your inbox.
Sign Up