Social Distancing Destinations
During the COVID-19 pandemic, travelers are seeking destinations that provide ample room to explore. Our favorite road trip destinations include remote national parks, scenic byways, spacious beaches and secluded hiking trails. Choose a spot to social distance on your next family road trip, solo road trip or weekend getaway with friends. Whenever you decide it's safe, pack a rental car and head out on your next memorable vacation with Enterprise Rent-A-Car!

Road Trip to See Waterfalls in Tennessee
A loose travel itinerary allows discoveries around every turn.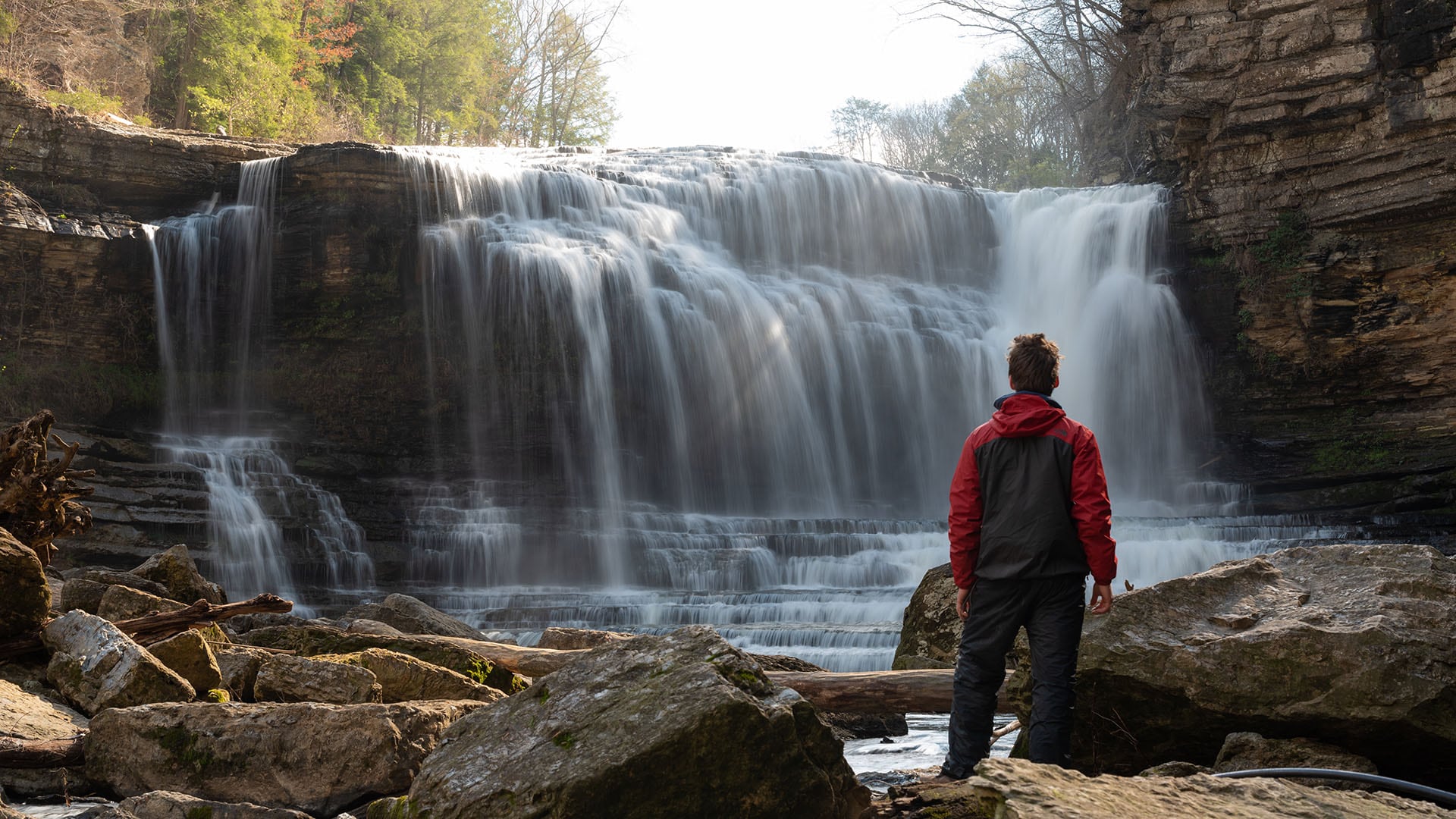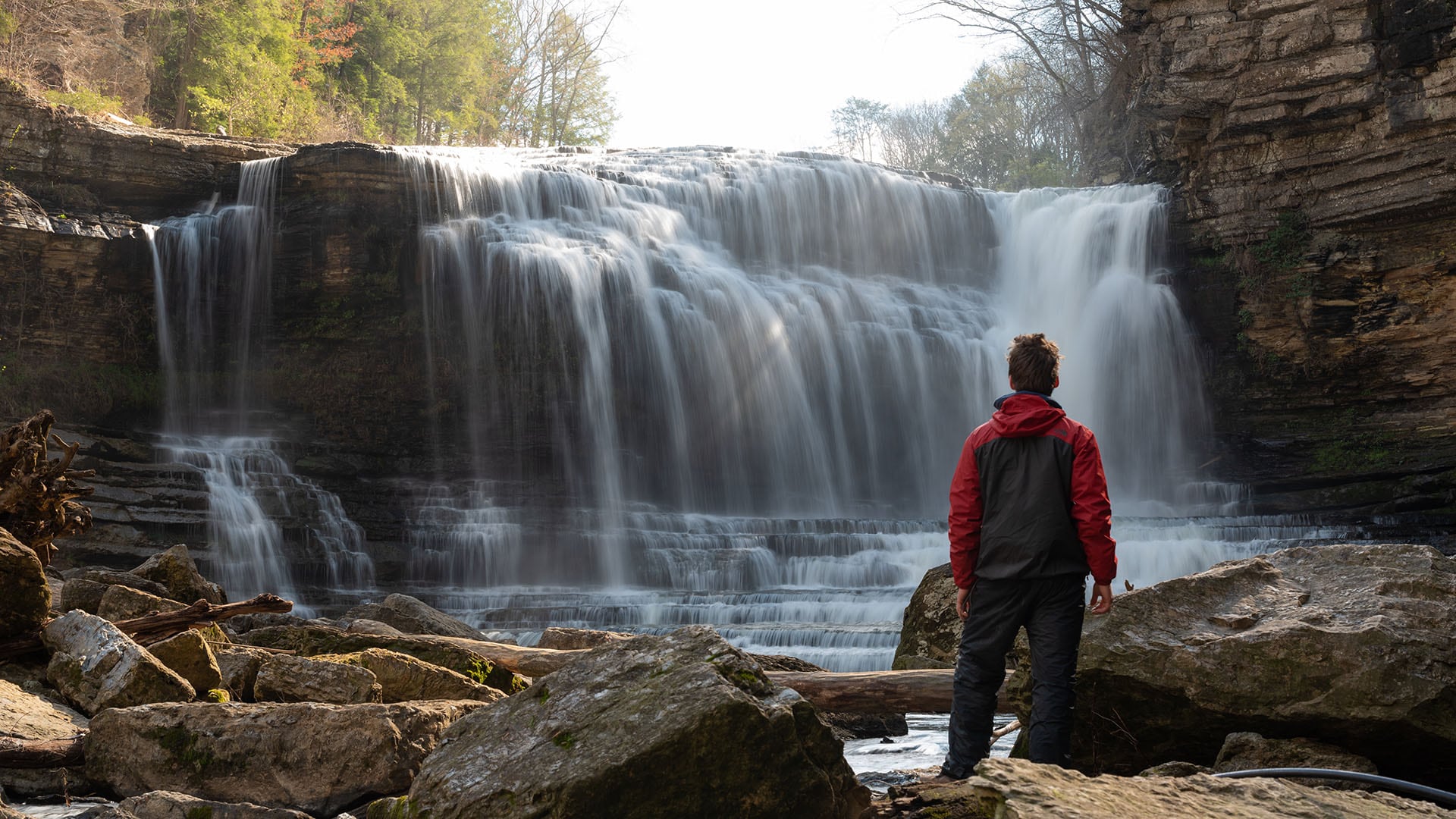 Canyon de Chelly: A Drive to the Home of the Navajo
Native American land inspired an iconic art form.
Finding Nature Along the Crooked Road
Explore the trails of Southwest Virginia with easy day hikes.
Road Trip to See Waterfalls in Tennessee
A loose travel itinerary allows discoveries around every turn.
Type Two Fun: Learning to Mountaineer on the Wapta Icefield
Follow the journey of a mountaineering novice as she conquers Wapta Icefield.
Hiking to the Bottom of the Grand Canyon
Six family members immerse themselves in nature and attempt to bond.
Palo Duro lives in the Grand Canyon's shadow
The second largest canyon in the United States is nicknamed "The Grand Canyon of Texas."
The Phenomenal Bay of Fundy
New Brunswick's coastal communities live with the pulse of the ocean, which provides an unforgettable experience.
Top 5 Things to Do on Cumberland Island
Don't leave this national seashore before trying these unforgettable activities.
Florida's Space Coast Attractions
The Kennedy Space Center is the big draw, but it's not the only reason to visit.
Summer Road Trip on the Snowy Range Scenic Byway
The route through the Medicine Bow Mountains features fly-fishing, camping and more.
Texas Bluebonnets in Bloom
Willow City Loop ranks high as a bucket-list drive for wildflower lovers.
Saguaro National Park Drive Features Unique Beauty
The iconic saguaro cactus is a symbol of the Southwest.
Algonquin Provincial Park Inspires New Beginnings
Ontario's largest provincial park influenced some of Canada's most iconic art.
5 Great Hawaiian Beaches
Rent a car from Enterprise on Oahu or Maui so you don't miss a moment of beach time on your Hawaiian road trip. Snorkel, swim, kayak — or relax in the sand under an umbrella. We recommend five special places.
Fourteener Fever
For the past 25 years, Connie Gelb Otteman's family has crisscrossed Colorado's high country from the Front Range to the San Juans on a mad mission to climb all 58 14,000-foot peaks.
Dream of Diamonds? Take a road trip to Arkansas
Feeling lucky? Rent a car from Enterprise and drive to Crater of Diamonds State Park in Murfreesboro, Arkansas, to look for gems at the former volcanic site. This road trip rewards some with big bling and others go home empty-handed, but the park is the only publicly accessible diamond site in the world. Chance it!
Floating with Friends on Ozark Rivers
Float trips on Missouri's crystal-clear Ozark rivers are memorable, and an Enterprise rental car makes the road trip easy. Pack the car, drive to the river of your choice, rent a canoe and launch into a place of scenic serenity any time of year.
Florida's Space Coast Launches Memories
A trip to the Kennedy Space Center in Florida embraces the past and celebrates the future.
Swimming With Manatees in Florida
For a memorable wildlife encounter, rent a car from Enterprise and plan a road trip to Florida's Crystal River, an hour north of Tampa. There, you can snorkel with manatees. Too close for comfort? View the rotund mammals from the river bank at Three Sisters Springs or Homosassa Springs Wildlife State Park.
Road Trip to Wyoming's Flaming Gorge
In search of fossilized squid? Hop in an Enterprise rental car and head out on a road trip to Wyoming's Flaming Gorge, known for its geological and paleontological wonders. A 100-mile loop route, Flaming Gorge-Green River Basin Scenic Byway takes you through several scenic ecosystems rich in geological (and outlaw) history.
4 Florida Barrier Islands Charm Visitors
The Sunshine State's west coast features a succession of beautiful spots perfect for a coastal road trip.
The Hidden Side of Las Vegas
A day trip to Red Rock Canyon National Conservation Area provides a welcome contrast to the glitz of the Strip.
Prince Edward Island Inspires
A road trip on Canada's Prince Edward Island in an Enterprise rental car takes you to the farm from the "Anne of Green Gables" books and beyond. Charlottetown, the capital, offers lodging, restaurants and waterfront shops, and you'll also want to explore a scenic bike trail and storied golf courses on this small maritime province.
4 Top Michigan Beach Towns for Your Summer Family Trip
Pile the family in an Enterprise rental car and head for the beach — in Michigan. A road trip to towns along Lake Michigan's expansive shore offers sand, sun and spacious parks that promise plenty of fun and relaxation for all ages. Explore boutiques, go for a boat ride or shop farmers' markets for plump blueberries.
A Solo Traveler Drives the Icefields Parkway in Alberta, Canada
Glaciers, waterfalls and deep blue lakes are highlights of the Canadian Rockies, so rent a car from Enterprise, grab your camera and set out on a road trip along the Icefields Parkway in search of scenic vistas. Consider a rainbow a bonus!
Anna Maria Island Evokes Memories of 'Old Florida'
Anna Maria Island in Florida has great beaches and reminds us of the joy of living life in the slow lane.
Balloon Ride Gives a Bird's-Eye View of the Sonoran Desert
Drive your Enterprise rental car outside Scottsdale, Arizona, and your road trip can include a hot air balloon ride over the Sonoran Desert. At the end of the ride, enjoy a gourmet breakfast in the morning light.
Glamping in Oregon
An adventure-loving couple goes glamping in Oregon to celebrate their anniversary.
A Mindful Journey in Maui
A road trip in an Enterprise rental car on Maui delivers you to places of great beauty where you'll find deep stillness as you take in the sea, the stars, the towering cliffs and expansive meadows. This idyllic island is ideal for relaxing, refreshing and refilling the soul.
Glamping in the Catskill and Adirondack Mountains
Glamping is a more luxurious form of traditional camping that still allows you to connect with nature.