LONG-TERM CAR RENTAL
Enterprise Rent-A-Car believes in providing total mobility solutions, including flexible long-term car rentals. For customers interested in renting a car, van, or truck for several weeks, a month, or more, we proudly offer long-term rentals at great rates. With over 4,400 U.S. locations, you are sure to find a branch near you.


COVID-19 Response FAQs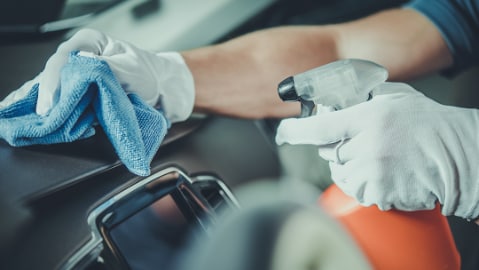 Check out our COVID-19 FAQs for more information on Enterprise hours of operation, upcoming and existing reservations, Enterprise Plus and what steps we're taking to keep employees and customers safe.
See FAQs
Complete Clean Pledge
Our commitment to industry-leading procedures to clean and sanitize with a disinfectant every vehicle, with careful attention to 20+ key areas.
Complete Clean Pledge Details
Planning a Road Trip During COVID-19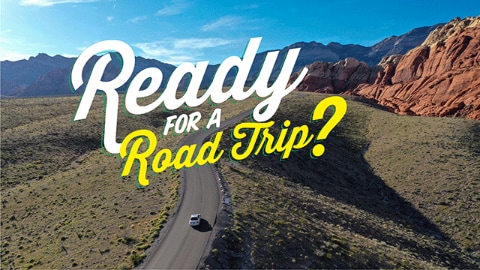 As states begin to reopen, more people are considering road trips to national parks, landmarks and other family-favorite destinations. From sightseeing on vacation to visiting far-away family, non-essential travel is at the forefront of everyone's minds.
What to Consider
Reasons to Rent a Car Long Term

There are several common reasons for renting a car long term:

Taking an extended trip or heading to a secondary residence for the season. Renting a car for the duration of your trip prevents you from having to put mileage on your personal vehicle and reduces wear and tear. 
Working on a large, one-time project that requires a truck or van. Renting a vehicle by the month as needed is a great option. 
Needing transportation while your car is in the shop. Whether you've had an accident or have a major repair on your personal car, a long-term car rental is a great way to get back on the road without missing a beat. 
Short-Term Car Lease vs. Long-Term Car Rental
Some car dealerships may allow you to lease a car for several months at a time, but terms tend to be limited and may include a minimum number of days and mileage restrictions. 
With an Enterprise long-term rental, you can rent a vehicle for as long as needed, whether it's several weeks, a month, or longer. Addtionally, there is no mileage limit for most vehicle classes. See our unlimited mileage FAQs page for additional information and exclusions. 
Subscribe with Enterprise
If you need to rent a car for 30 days or more, Enterprise offers a car subscription service. You pay a flat fee which includes insurance, vehicle maintenance, and the option to swap for a different car up to four times per month. You can choose from many different makes and models of cars to suit your needs, including large SUVs, trucks, full-size sedans, and more. This service is currently available in Minnesota, Missouri, and Nevada. 
Long-Term Rental vs. Subscribe with Enterprise
The length of time that you need a vehicle is the main factor when deciding between a long-term rental and Subscribe with Enterprise. A long-term rental gives you the flexibility to rent a vehicle for as much or as little time as you need. Subscribe with Enterprise is best suited for people who need a vehicle for at least a month, since the fee you pay includes the use of a vehicle for 30 days. 
Daily or weekly rates apply, as applicable, to rental increments of less than 30 days. Short-term car rentals are available by the hour, day or week.