Road Trip to See Waterfalls in Tennessee
Story and photos by Joe Howard

Joe Howard is a landscape photographer from St. Louis, Missouri. You can find him on Instagram.

A loose travel itinerary allows discoveries around every turn.
My eyes sprang open the morning of my big road trip. Within minutes I was awake, dressed and packing my car. My best friend, Brennan Robinson, and I were taking a weeklong adventure through Tennessee. Our plan was simple: Head east in the general direction of the state, and wing it from there. We were going to see waterfalls but were open to anything.
My love for waterfalls began a couple of years ago. I found myself happiest when I was away from bustling cities and deep in the woods with the sounds of falling water or a rushing creek nearby. As a photographer, I've shot many subjects, but nothing brings me peace and mental clarity like nature photography.
My friend and I both wanted a stress-free trip, so we kept our schedule loose. After a 6½-hour drive from St. Louis — mostly through heavy rain — we arrived at our first stop, Window Cliffs State Natural Area. We had originally planned to go farther past Nashville to Burgess Falls, but after a wrong turn, we decided to explore Window Cliffs. A gorgeous 2.5-mile hike, which included nine cold creek crossings, led us to the waterfall. Although the falls weren't tall, they were wide and multitiered with a large volume of flowing water. We spent over an hour crawling around to find different photo angles and compositions. The thrill of capturing so many dramatic images set the mood for the rest of the trip.
Because it was getting dark, we headed to camp and arrived just as a downpour began. Setting up camp in the rain is never fun, but in the name of adventure, we laughed it off.

The next morning, we headed to Cummins Falls on the Blackburn Fork State Scenic River. Because it's so dramatic, I'd wanted to photograph this waterfall for a long time. After a beautiful hike through the river valley, we arrived at the 75-foot falls. When I saw the sunlight hitting the top of the cascading water, it took my breath away.
That night we drove farther east toward Gatlinburg, Tennessee. After a much-needed night's sleep at a hotel and a decent breakfast, we headed to U.S. Highway 129 for the Tail of the Dragon. With 318 curves over 11 miles, this road is considered one of Tennessee's most exciting drives. I didn't go more than five seconds without turning, and every turn seemed sharper than the previous one. It's thrilling but drive safely and stay alert, especially for motorcycles.

We crossed into North Carolina on the Tail of the Dragon and began exploring Yellow Creek Falls. Tucked deep in the Nantahala National Forest 100 miles west of Ashville and surrounded by vibrant greenery, it resembled a tropical rainforest. We were there for over an hour and never saw another person. As the lighting became harsher and the white top of the waterfall began getting overexposed in the photos, I had to use a neutral density (ND) filter on my lens, which helps in harsh lighting. The filter also reduces the amount of light that enters the camera, enabling longer exposures that result in smoother waterfall images.
On the way back to St. Louis, we camped the next two nights deep in the Smoky Mountains. At the Elkmont Campground, about 8 miles from Gatlinburg, Tennessee, there were no city lights or traffic. I fell asleep to the sounds of a mountain stream less than 200 feet from our camp. We finished the next day with an impulse visit to Clingmans Dome, the highest point in Great Smoky Mountains National Park, where the temperature was very cold in March, but the sunset was gorgeous.
I grabbed my Nikon D750, my telephoto lens and every jacket I could find in my car. I shot about 10 images as fast as I could before running back to the warmth of the car. Although I couldn't feel my hands, I got the perfect sunset shot and felt a sense of accomplishment.

Before getting home, we had one final stop: Burgess Falls. We had missed it on our first day after getting lost, and it was a convenient place to visit on the long drive home. After a scenic 0.75-mile hike above the Falling Water River, we arrived at the overlook. We wanted to go to the base, but the trail down was closed due to severe flooding. At over 130 feet tall, Burgess Falls was one of the tallest waterfalls we saw on our trip and is famous for its unique shape. Most waterfalls are a simple drop-off straight down; Burgess Falls extends out almost like a horseshoe, and the water spills over the edges, making for an amazing sight.
Once we had seen our final waterfall, I thought about the value of being open to the unknown. If we had kept a tight schedule, we would not have stopped at Window Cliffs or Clingmans Dome, two amazing and memorable sights.
I used to believe in planning everything, never allowing chance to guide the adventure. After this journey, I learned the value of being carefree, even if I was unsure where it would lead.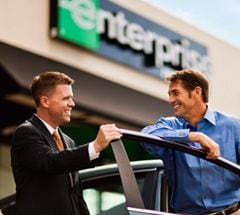 Start A Reservation
Enjoy fast and easy car rental bookings from Enterprise Rent-A-Car at one of our 7,200 branches in cities, airports and neighborhoods near you.
Reserve Now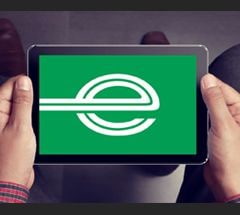 Email Offers
Don't miss an excuse to hit the road: our latest offers delivered to your inbox.
Sign Up