Enterprise Car Rental Locations in Cancun
A rental car from Enterprise is perfect for road trips, chasing adventure in the city, relaxing on the beach or visiting popular destinations like Tulum. Visit one of our convenient neighborhood or airport car rental branches and select the ideal car for your trip.
Cancun Car Rental Guide

Enterprise Rent-A-Car is proud to serve customers looking for transportation in Cancun. As part of the largest rental car company in the world, which owns and operates more than 1.5 million vehicles, we're sure to have a location near you or your travel destination. And while we are an internationally recognized brand, Enterprise remains family-owned with one goal in mind for our customers: to exceed your expectations for service and overall value.


Should I Rent a Car in Cancun?

What's the best way to get around Cancun? Shuttles might seem convenient, but typically, they only go to major attractions, making it more difficult to get to smaller attractions or towns. Hiring a driver can get expensive, and public transportation forces you to adhere to someone else's schedule on your vacation. 
When you rent a car from Enterprise, you have the flexibility to customize your trip. Enjoy the fun things you want to do when it's convenient for your schedule – no one else's. Interested in seeing the ruins of Chichen Itza up close and personal? With your Enterprise Rental Car, you can arrive early (or later) and visit these awe-inspiring remains of civilizations past without crowded tour buses.
Whether you're looking for customization or convenience, renting a car through Enterprise will help you make the most of your Cancun vacation.
Top Destinations Near Cancun
Things to Do Around
Chichen Itza
Visit one of the Mexico's top attractions, only 2 hours from Cancun. It is newly named as one of the new seven wonders of the world, and is home to sacred cenotes, sprawling temples and ancient ruins.
Things to Do Around
Tulum
Known for its beaches and well-preserved ruins of an ancient Mayan port city. It's a popular vacation destination due to its idyllic beaches and stunning waters – only 2 hours from Cancun!
Things to Do Around
Xcaret
A must-add to your itinerary, only 1 hour from Cancun International Airport. Swim in beautiful rivers, explore underground caverns discover Mayan ruins and other exciting attractions.
Cancun Car Rental FAQs
What Do I Need to Rent a Car in Cancun?


A valid driving license that's been held for at least one year.



Valid ID (like a Passport or state-issued photo ID).
Valid credit card in the renter's name.


Do I Need Rental Insurance and Protection Products in Cancun?

When renting a car in Cancun, third party liability (TPL) coverage is mandatory by the law of Mexico. This covers third party liability for you and your belongings, as well as the legal expenses. You can add TPL to your online reservation or at the Enterprise counter when you pick up your rental car.
For a complete peace of mind, Enterprise offers Enterprise Package Protection (EPP), which includes Collision Damage Waiver - Theft Protection (CDW-TP), Deductible Protection (DP) and Third-Party Liability (TPL) at a discounted price. EPP is not insurance. If you purchase EPP, the rental company contractually waives your responsibility for the cost of damage to, loss or theft of the vehicle and up to the policy limits for damages and injuries to third parties during the rental period in Cancun. Your rental does not include protection products. You can purchase coverage with your online reservation or at the counter. This pricing is not included in the vehicle rental price.
We also offer additional protection products that you can purchase along with your rental vehicle.

What are Top Driving Tips in Cancun?

Speed limits are posted in kilometers, not miles per hour. 
Be alert - the speed limit may change along the highway.
Be aware of speed bumps (commonly called "topes"), pot holes and left-hand highway exits when traveling. 
Drinking and driving is strictly forbidden.
Infants and children must be secured in the proper car seats. 
Pass with extreme care. There are typically no hard shoulders on Mexican highways, only ditches.
Popular Rental Vehicles in Cancun
2-Door Jeep Wrangler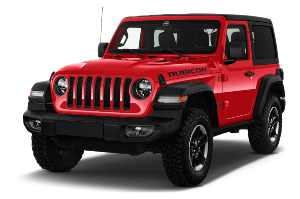 Rent a 2-door Jeep Wrangler and embark on your next adventure, like a trip to one of Hawaii's many beaches. 
View Details
Convertible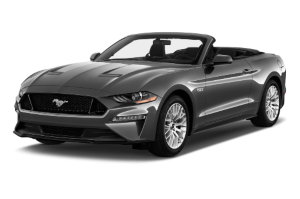 Sun and sand - meet your new best friend. Rent a convertible and enjoy your next trip in style!
View Details