Mobility and Fleet Services Customized to Meet Business Transportation Needs
Creative problem-solving and personalized service can help drive businesses forward.
Companies that drive toward greatness — to provide quality goods and services, to treat their customers and employees well, and to grow because of these efforts — will naturally seek out business partners with similar ideals to help them achieve their goals.
For many organizations, transportation is an essential component of doing business. But companies trying to manage these mobility services on their own can face challenging inefficiencies and knowledge gaps, ultimately drawing focus away from what the organizations do well and negatively affecting their bottom line.
Enter Enterprise.
As a leading mobility solutions provider, Enterprise has a strong track record of providing award-winning customer service, custom solutions and creative problem-solving. These skills are integral to supporting businesses and creating deep-seated client relationships.
"Enterprise was founded on the guiding principle of taking care of our customers. And that still sits at the core of what we do within our business relationships today," says Mike Guadagnoli, vice president of global strategic sales at Enterprise. "By listening to our customers, we're able to develop meaningful and impactful relationships. And with that comes a high level of trust that allows us to uncover and address the unique needs of each of our business customers."
A Culture Of Service
Enterprise's top leaders talk about the keys to delivering custom solutions to meet a business's transportation needs.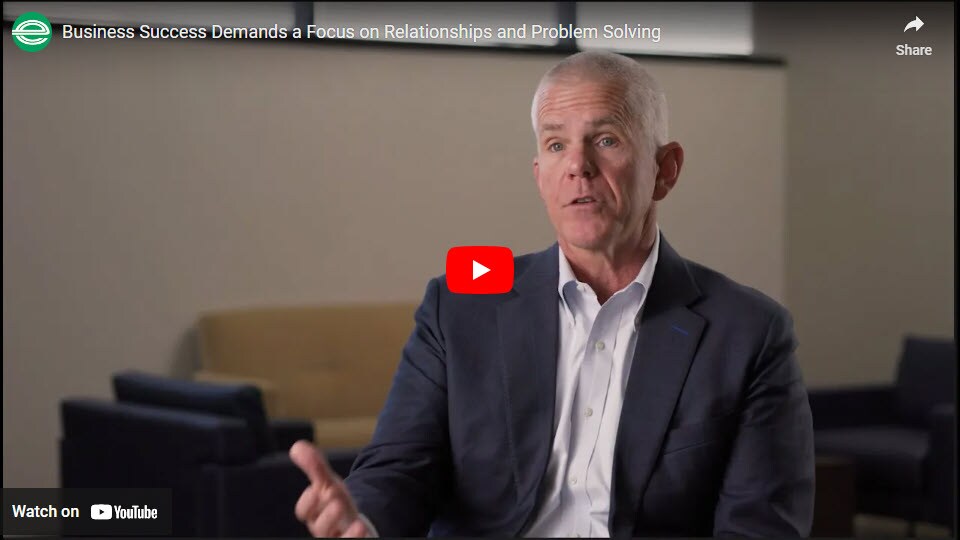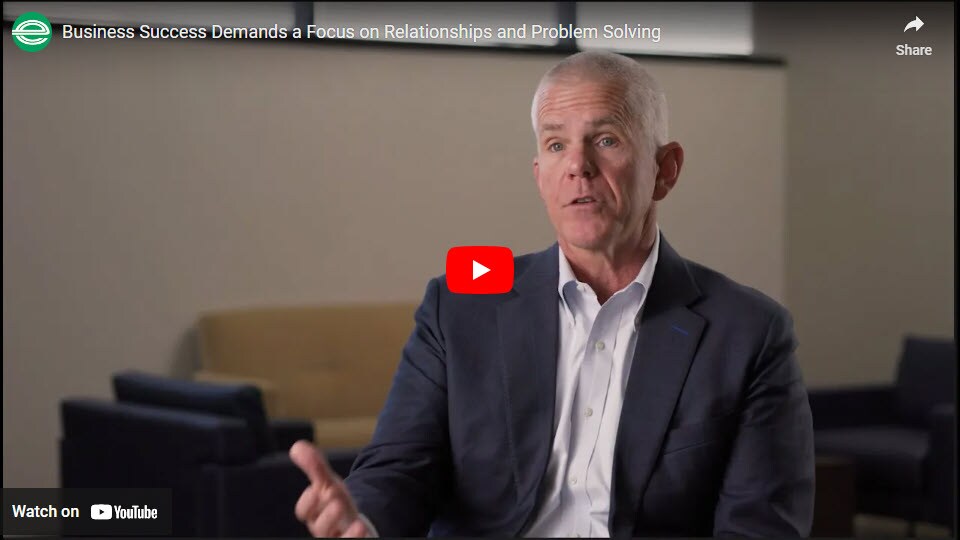 Family values: Strong foundation and a stable future
Enterprise has prioritized people and partnerships for more than 60 years. The company was founded in 1957 by Jack Taylor, who started with a fleet of seven vehicles, one employee and a commitment to personalized customer service. He developed an enduring business philosophy of listening to customers and creating solutions to help them succeed.
Enterprise continues to be privately held by and receive steady leadership from the Taylor family.
Andrew Taylor, Jack Taylor's son, is executive chairman and a 50-year veteran of the automotive industry. Because of his contributions to Enterprise and the larger business travel industry, Andrew Taylor has been inducted into the U.S. Travel Hall of Leaders and the Business Travel Hall of Fame.
His daughter and a 21-year veteran of the company, Chrissy Taylor, serves as Enterprise's president and chief executive officer. Her many accomplishments include developing Enterprise's consumer rental market in the United Kingdom, Germany and Ireland and assisting the financial restructuring of the company's fleet management business.
Supporting these top leaders are more than 75,000 employees around the world, serving customers in more than 90 countries and territories, including North America, Central America, South America, the Caribbean, Europe and parts of Asia-Pacific and the Middle East.
Enterprise continues to take a long-term approach to managing its business. Because of its financial strength and stability, it is the only car rental company with an investment-grade bond rating. So business customers can be confident about the company's position and ability to meet their transportation needs now and well into the future.
"Today, Enterprise is an industry leader with global impact," says Khaled Shahbo, senior vice president for European operations. "Our culture of customer service influences everything we do. We take that same approach to serving our business clients, leveraging our portfolio to create customized solutions that meet their specific mobility needs. What matters to our customers matters to us, and we're investing in their success."
Unmatched Flexibility: Vehicles Where and When a Business Needs Them
The world's largest car rental operator, Enterprise can provide a wide range of mobility solutions within its existing portfolio. Businesses can rest assured that their transportation plan will be fully customized to address their unique logistics challenges with just the right mix of vehicle rental, truck rental, car sharing, commuter services, fleet management and other transportation services.
Enterprise's Business Rental Program is an industry leader, featuring a large network of vehicles and locations — backed by exceptional customer service — to help businesses provide frictionless travel for their employees, wherever they are working.
Enterprise Truck Rental provides a range of trucks, cargo vans, medium-duty vehicles and tow-capable pickup trucks from more than 480 locations across North America, enabling businesses to add and remove vehicles as needed to equip their service and maintenance teams to meet business demands. Each medium-duty truck has telematics capability — delivering tracking data that allows mobility managers to monitor vehicle and driver performance.
Enterprise Car Sales, through its commercial program, provides solutions to businesses that have a need to buy multiple vehicles. With access to thousands of quality used vehicles across the U.S., Enterprise offers a personalized approach that is tailored to meeting individual business needs.
Enterprise CarShare provides businesses access to a dedicated, customized fleet of vehicles parked right at their workplace. With automated technology that provides employees with 24/7 access, car sharing is an efficient solution for companies looking to streamline local business travel, reduce mileage reimbursement costs and gain quick access to a variety of vehicles to get the job done.   
Commute with Enterprise helps businesses reduce carbon emissions and build a commuter benefit program, connecting workers who live near each other and helping them share a ride to work. Companies that offer commuter benefits help their employees save money and get time back in their day, which is an attractive perk for current and prospective employees in today's competitive job market.
Enterprise Fleet Management supports businesses that operate small and medium-sized fleets by managing all aspects of the fleet, from acquisition and resale to maintenance, fuel and overall vehicle performance. Leveraging industry experience with data analytics allows the client to focus on its core business.
Enterprise's portfolio of mobility services can be customized to suit each organization's unique needs and seamlessly and quickly adapted to changes in the business landscape. Here's what that might look like:
If a business has a fleet through Enterprise and is equipping a new sales team for the field or expanding into a new market, Enterprise can swiftly supplement the existing fleet with short-term car or truck rentals. When the expansion takes hold, Enterprise can recommend a different solution from its portfolio, such as leasing or purchasing cars or adding to the fleet.
Businesses Require Flexibility and Creativity from Transportation Providers
At Enterprise, we're supporting our clients' growth by meeting today's challenges with robust support, efficiency and innovative transportation solutions.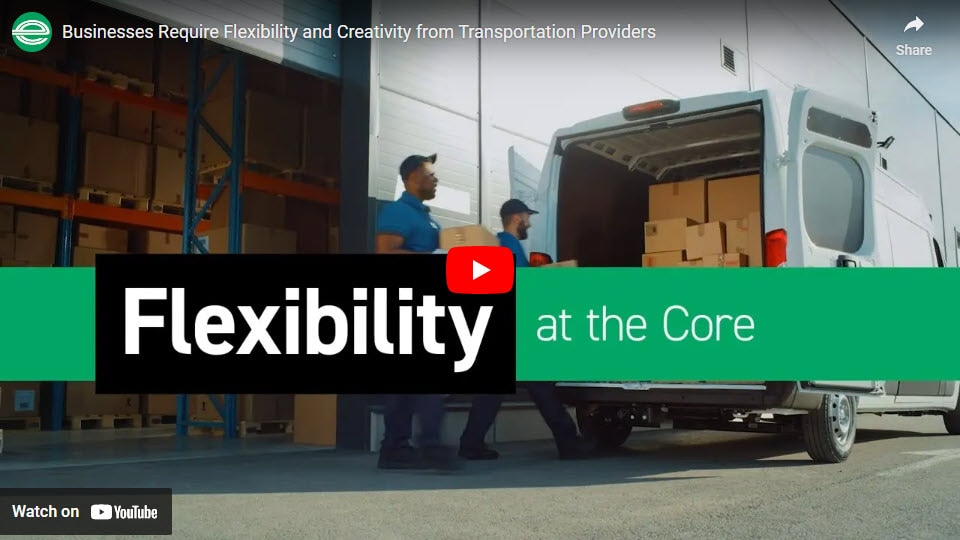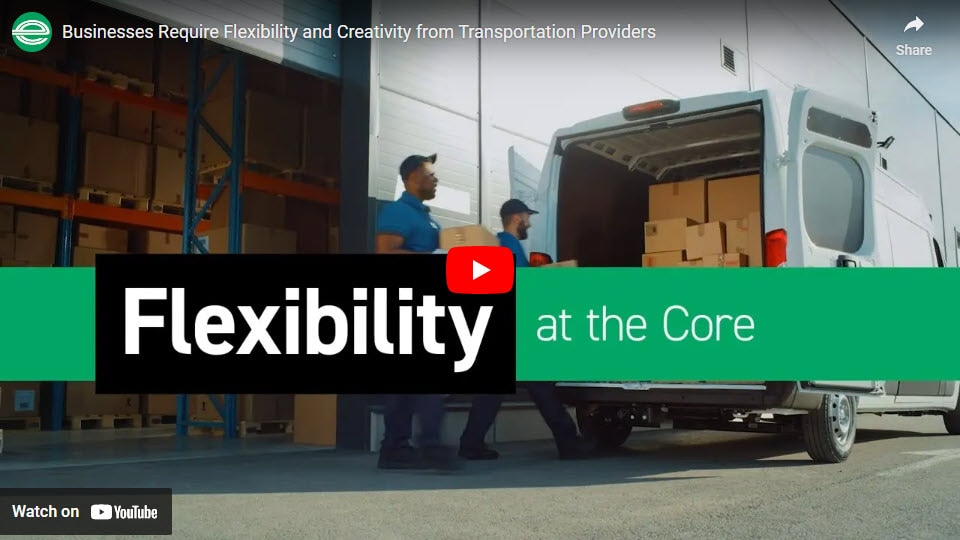 Putting people first: Partnerships and personal relationships
True to Jack Taylor's customer-focused business philosophy, Enterprise takes a consultative approach to working with businesses.
When renting with Enterprise, each business gains a local account manager who has extensive logistical and operational expertise. As a single, consistent point of contact, this strategic partner will learn everything about the business and its ground transportation needs.
By developing personal relationships, account managers can build the kind of trust that allows them to curate the proper combination of mobility solutions to help businesses achieve their goals, regardless of the industry or company objective.
As an integral part of business operations, the Enterprise account manager is available to support a business' unique needs, whether that is delivering quarterly reports or calling in to daily briefings.
"Our teams work very hard to understand exactly what our business clients need, what they're going through and where they're headed as a company, and then we're able to identify solutions to help them get there," says Brice Adamson, president of Enterprise Fleet Management. "It's a consultative approach that's based on our expertise in the mobility and transportation space."
Prepared for What's Next: Customer Service and Custom Solutions
When considering the future of mobility solutions, electric vehicles will have a significant role. As an industry leader, Enterprise is taking a thoughtful approach, working with industry partners and stakeholders to drive the long-term viability of EVs.
"Our clients look to us for direction and for advice, not only about how to manage transportation for their day-to-day business, but also about what's coming next," says Mary Mahoney, vice president of the Global Replacement and Leisure Division at Enterprise Holdings, Inc. "We're having discussions today about electrification of fleets and autonomous technology. Our customers depend on our automotive experience to help them understand how these things will impact their business."
An environmentally progressive state, California is looking to aggressively shift its fleet to electric vehicles, and Enterprise is working in lockstep with the state to help meet this challenge. Enterprise has a deep, long-standing relationship with California as the only contract provider for the state's rental car services — encompassing cities, counties, public school systems and local jurisdictions — thanks to the size and breadth of Enterprise's vehicle inventory.
"In California, we have purchased a lot of EVs to help the governor's office reach its goals of electrification," says Lisa Holmes, Enterprise's account manager for the state of California. "Currently, we're working on a pilot program with the state of California in three markets where they've expressed the need."
Enterprise's ability to support businesses through customer service, custom solutions and creative problem-solving is highly valued by its customers.
Take Groundworks®, for example. The residential foundation and water management solutions company has grown by leaps and bounds since its inception in 2016 and is poised to continue the upward trajectory. The company grew from 170 box trucks and sales vehicles to 1,700 in the first five years. Transportation solutions are "100% essential" to the company's success, says Matt Malone, founder and CEO.
"We're growing so quickly as a business," Malone says. "We wanted a partner that can keep up and keep us fully functional." Groundworks vehicles throughout the company's 17 nationwide locations cover several million miles each year.
"We can't operate without a rolling fleet," Malone adds. "We exist to serve consumers in their homes — nothing in our business gets done without that consumer interaction — and the way we get there is by leveraging the fleet that we have with Enterprise. Without that fleet, and without our rolling stock of trucks, there really is no business."
Enterprise manages Groundworks' fleet and much of the logistics that go with it: maintenance records, federal transportation regulations, vehicle recalls, fuel program and data analytics. "We telegraph our acquisition and procurement needs for the next couple of quarters so they can get ahead of it," Malone says.
"We depend on Enterprise," he says, "and we view them as a true business partner."
© 2022 Enterprise Holdings Inc. All Rights Reserved.
Transportation Innovations To Help Drive Business
These innovative solutions can prepare growth-minded businesses for what's next.

Business Solutions
Learn more about how business mobility solutions can help you drive efficiency, scalability and success.
What Vehicles Are Most Critical For Your Business?
Enterprise can provide customized mobility solutions to suit your transportation needs.
Find Your Business Solution
When it comes to leveraging business mobility to help you drive efficiency, scalability and success, Enterprise is ready when you're ready. Let a member of our team help review your organization's transportation needs.