Upgrade your Commute with Enterprise
As a leader in transportation solutions, Enterprise is committed to finding better ways to get people where they need to go. That's why we've reimagined the daily commute, making it easy for companies and commuters to share a ride to work.
How It Works
We connect coworkers who live near each other and supply the recent-model SUV, van or crossover of their choice. Everyone benefits from more savings and a more enjoyable commute.
Save With Every Ride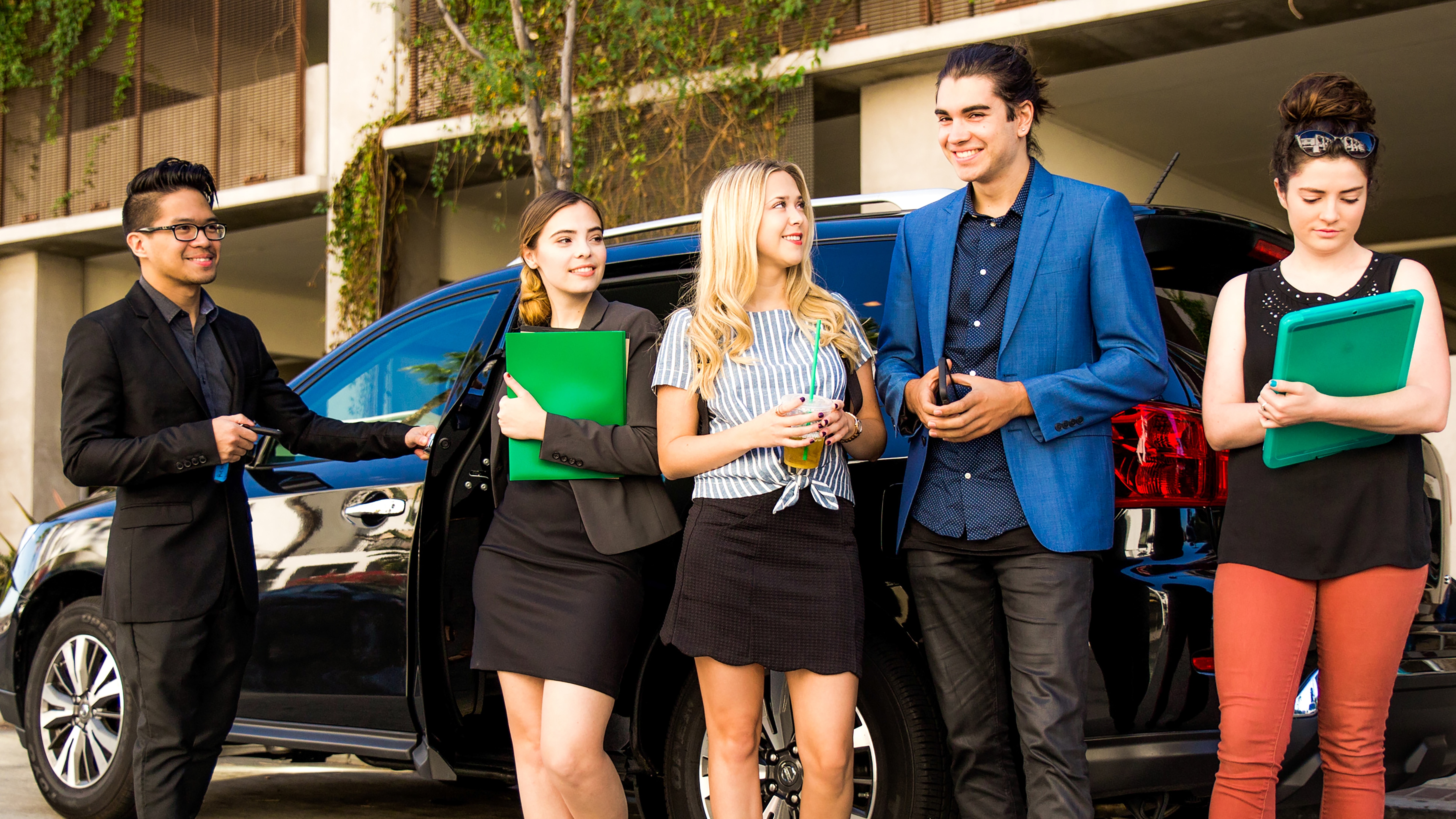 When riding together, commuters share the costs. This saves money by reducing fuel expenses, insurance premiums and wear and tear on personal vehicles. Government or employer subsidies in addition to tax benefits may lower costs even further for both companies and commuters. Riders can save up to $6,000 a year or $500 a month.1
Learn about your potential savings.

Link opens in a new window
Time To Enjoy The Ride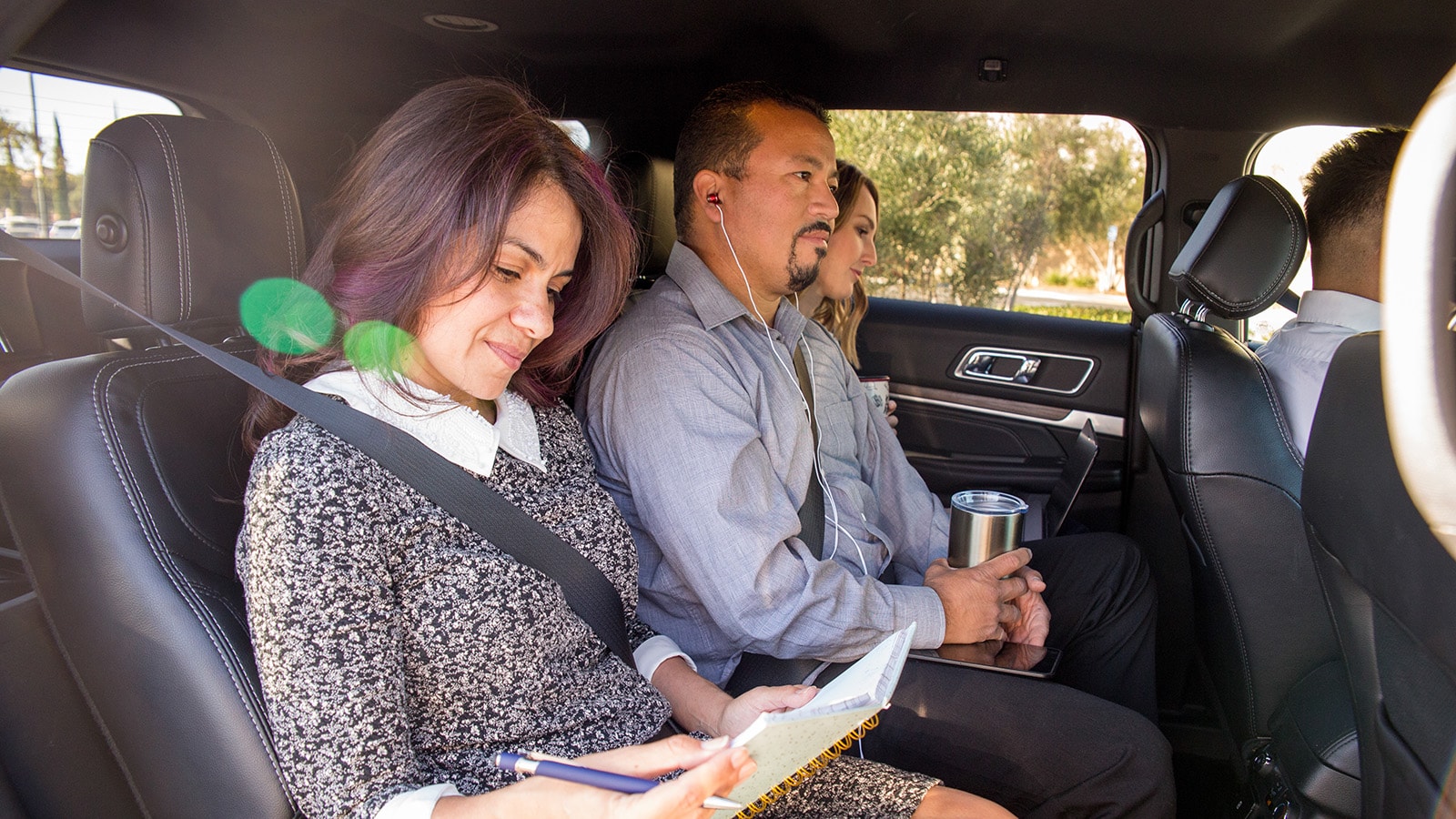 Ride Together For A Better Tomorrow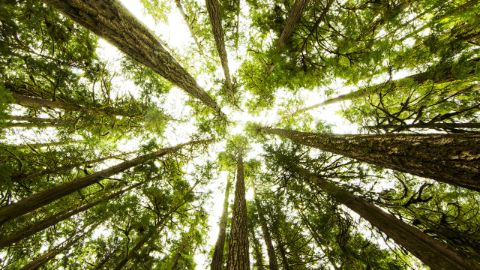 Sharing a ride to work helps achieve a more sustainable future. When people Commute with Enterprise, they can significantly reduce their carbon footprint, the number of cars on the road and their impact on the earth. Just last year, Enterprise commuters were able to reduce 1.1 billion pounds of carbon emissions.2

Find out how your Commute with Enterprise benefits the earth.
We Roll Deep. Browse Our Fleet.
Choose from our selection of recent-model, low-mileage SUVs and vans. Upgrade your ride and boost productivity with amenities such as in-vehicle WiFi and leather seats.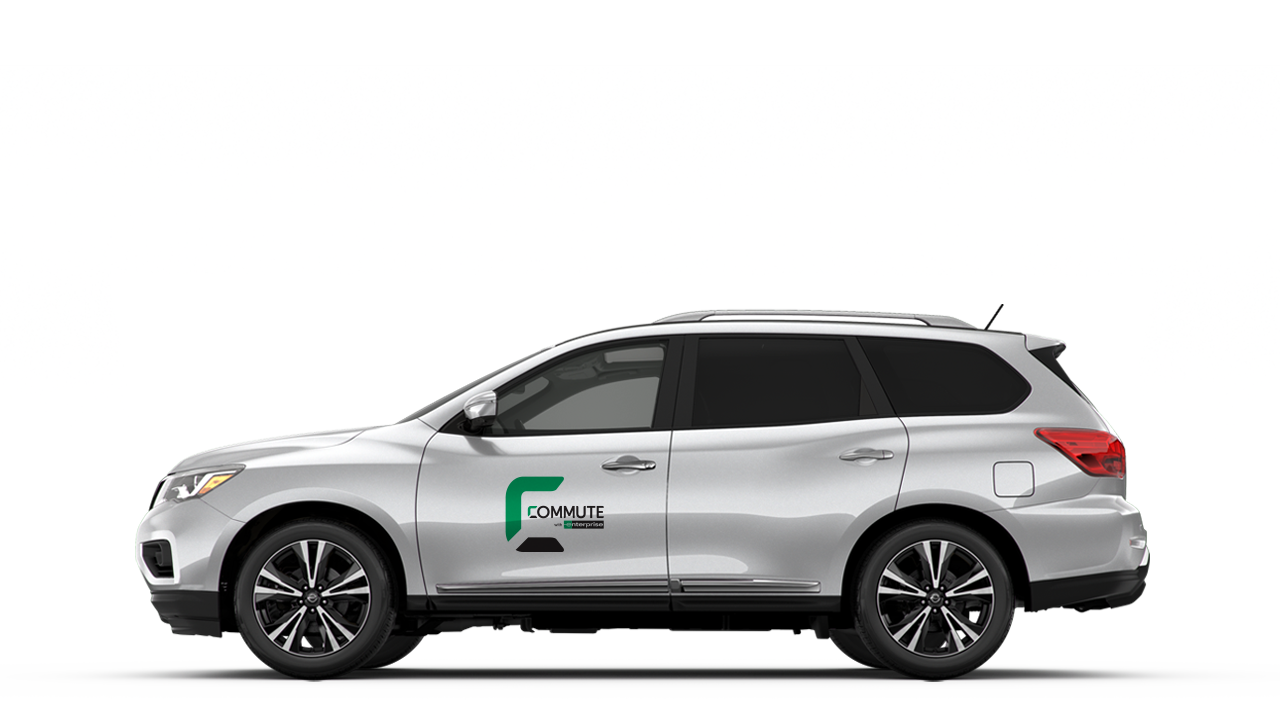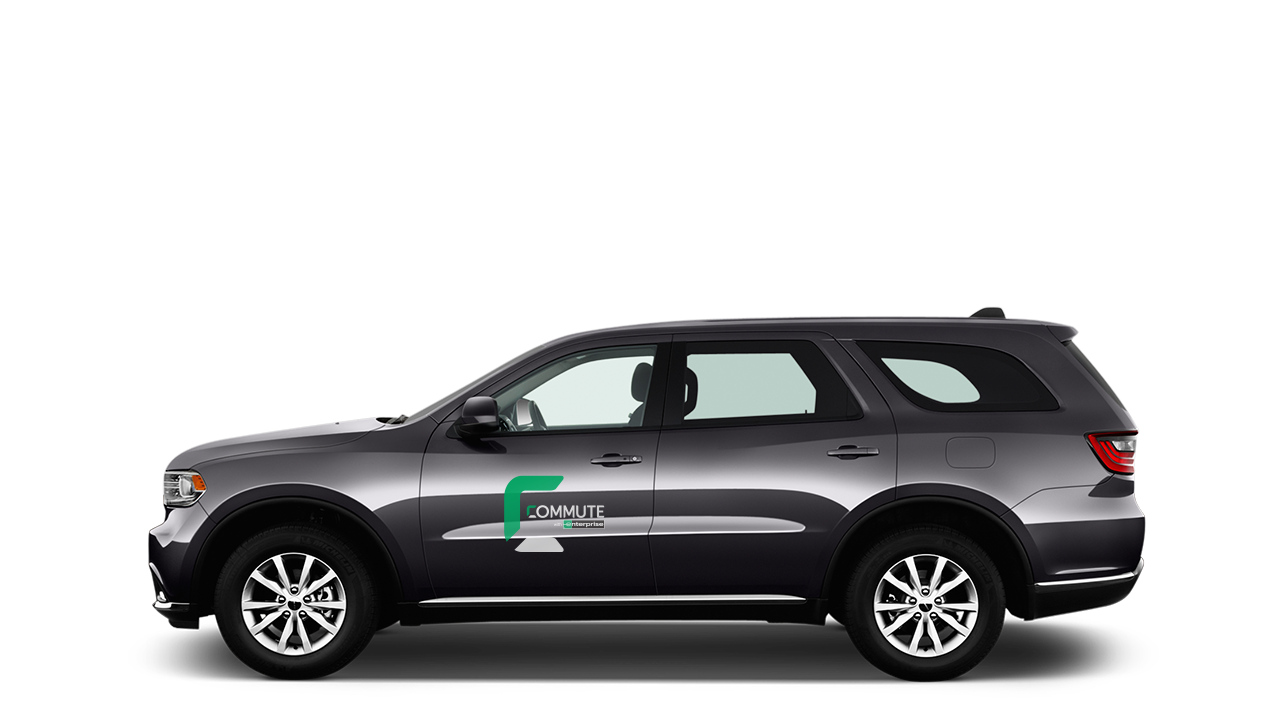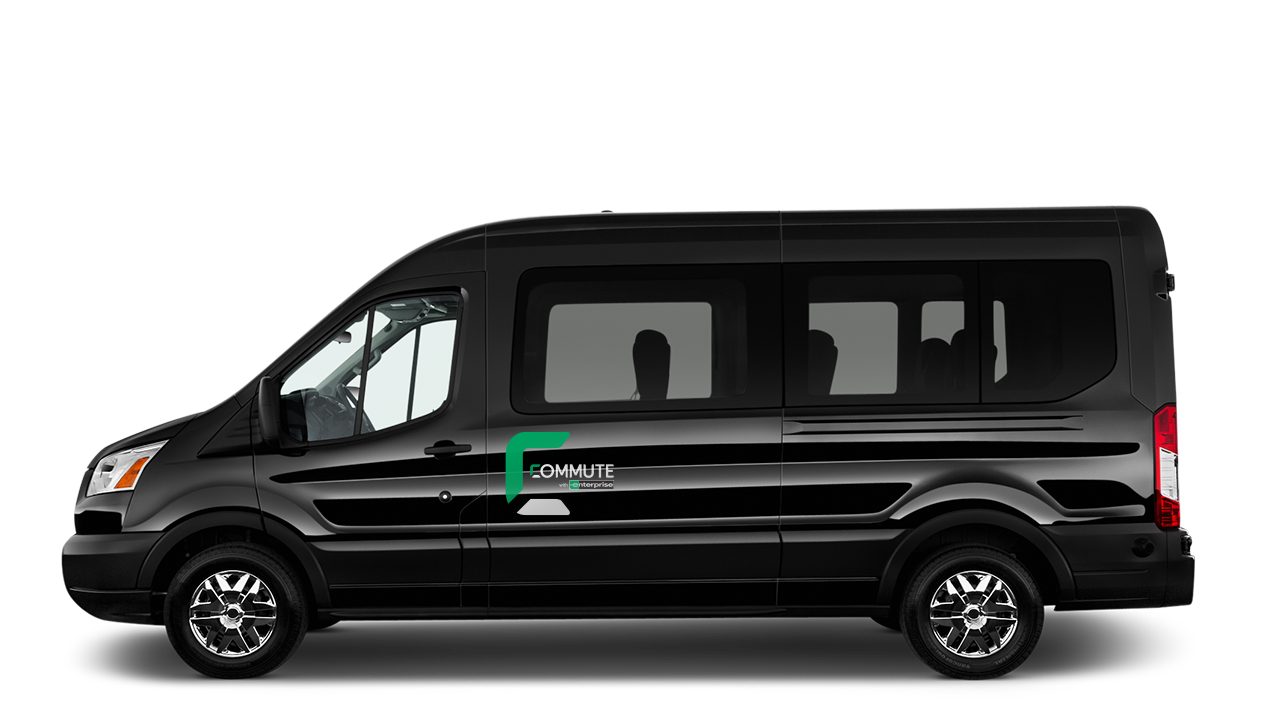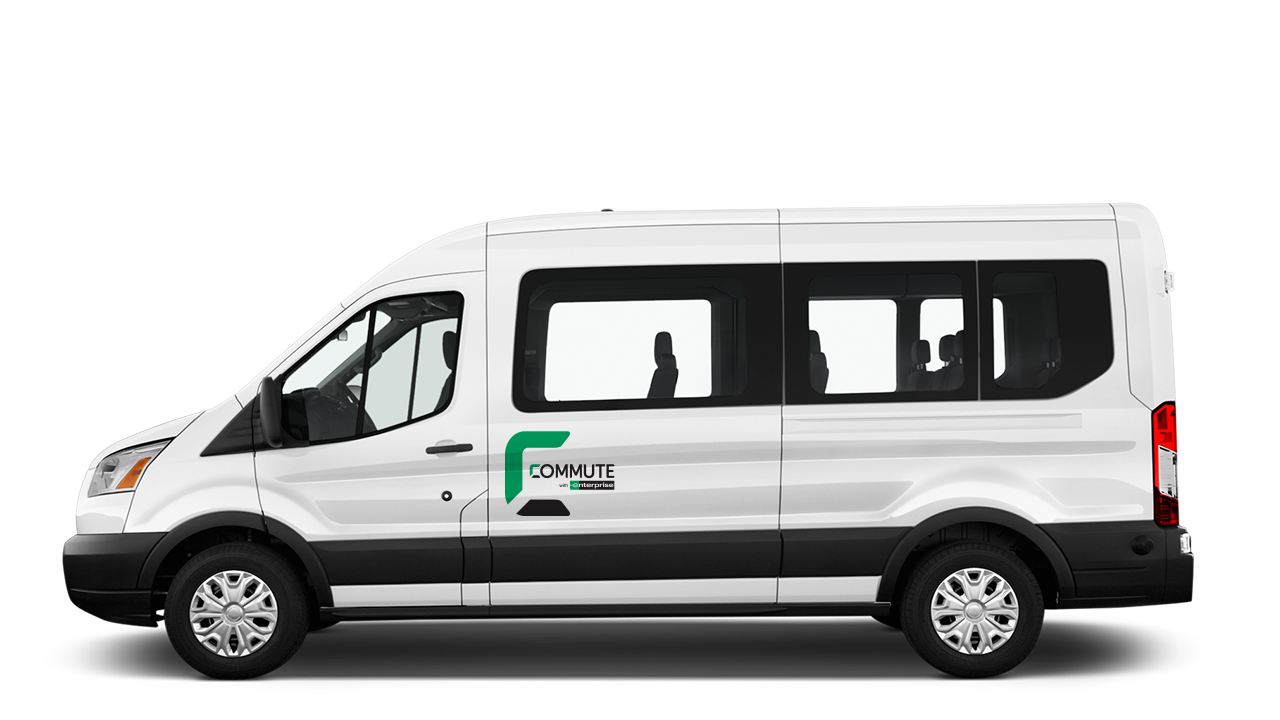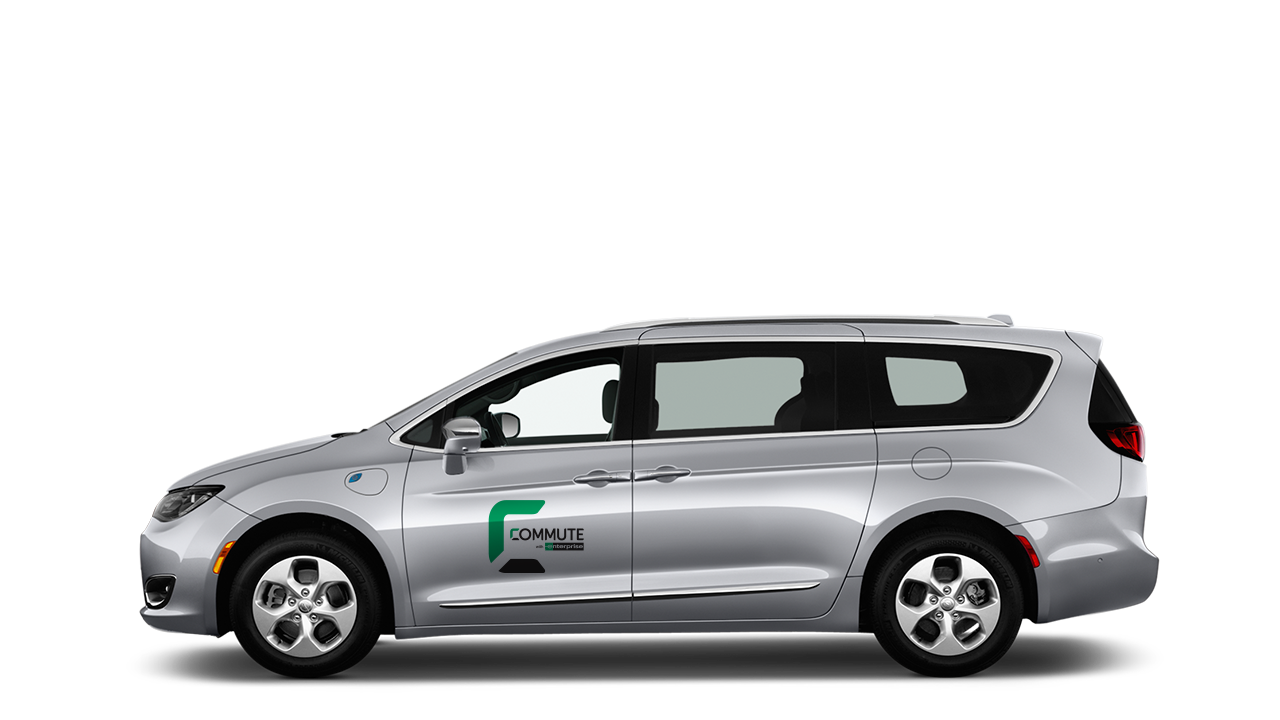 Nissan Pathfinder
Rugged on the outside. All luxury on the inside. You'll have plenty of room to stretch out and relax in this spacious interior. You'll be resting easy knowing it's got the highest safety ratings too. (3)
Dodge Durango GT
Get ready for the ultimate commute. With heated seats, Bluetooth capabilities, and room for 7, you'll have everything you need to make every ride as comfortable as possible.
Premium Ford Transit
Get the best of both worlds. With leather captain's chairs and USB ports for up to 14, you'll keep every workday running smoothly.
Standard Ford Transit
With spacious interiors, you'll have plenty of legroom and cargo space for everyone. We can't think of a better way to get to work with 10-14 of your favorite coworkers.
Chrysler Pacifica
Say hello to a car you'd be happy to drive every day. From sleek lines and a luxury interior to safety and security features like Collision Warning and Lane Departure Warnings, you'll be riding in style.
Nissan Pathfinder

Dodge Durango GT

Premium Ford Transit

Standard Ford Transit

Chrysler Pacifica
Yearly Savings = Round-Trip Mileage x Working Days in a Year x (AAA Operating Cost per Mile - Cost to Commute with Enterprise per Mile)

Yearly Carbon Savings = (Average Monthly Route Mileage for Enterprise Commuters/Average Vehicle MPG) x (Enterprise Participants - Enterprise Vehicles) x (Pounds of CO2 Released Per Gallon of Fuel) x 12

According to the National Highway Traffic Safety Administration
Commute with Enterprise is formerly known as RideShare by Enterprise