Picking Up the Court

Project Backboard turns struggling neighborhood basketball courts into works of art. See what happened in one community when Enterprise and Project Backboard teamed up to make the biggest "art court" yet.

The Man With A Game Plan
Meet Dan Peterson, the founder of Project Backboard who is helping pick up courts across America.

See Dan's Story
The Artist Takes Point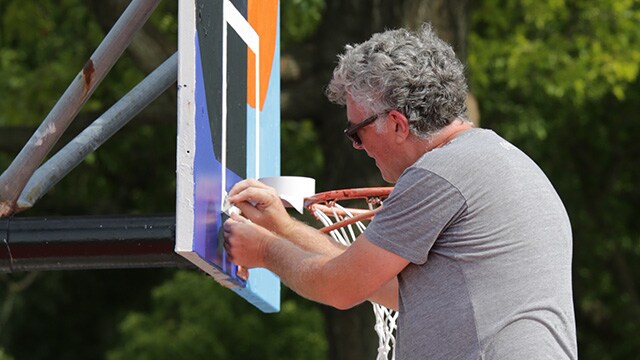 Get Your Project Rolling