The Great River Road: Minnesota to Missouri
Story and photos by Joe Rogers

Joe is a freelance travel writer and photographer based in Denver, Colorado. See more of his work at The Travelin' Joe or on Instagram.

This iconic drive along the Mississippi River doesn't miss a beat.

Sometimes a road trip requires a ready-made playlist to help you get from one destination to the next. Other times, the road itself does the singing.
By noon on day one of my 10-day drive along the Great River Road, I'd run out of songs to play, so I settled in for some live music and brunch at the Icehouse on "Eat Street" in Minneapolis's southside Whittier neighborhood. On stage, The Dollys harmonized through soulful covers of "Jolene," Angel from Montgomery" and other tunes, backed by deep bass grooves and electric and slide guitar.
Earlier that morning, I'd stood at the Mississippi River headwaters — the river's narrowest point, just 20 to 30 feet wide — in Itasca State Park, a 32,000-acre paradise roughly 215 miles northeast of Minneapolis. The headwaters mark the beginning of the river's 2,552-mile journey to the Gulf of Mexico and the beginning of my journey on the Great River Road from Minnesota to Louisiana. For the first leg, I would travel from Minnesota to Missouri.
The storied route is one of America's longest, most-treasured road trips. It isn't a single highway, but an intertwining network of byways stretching about 3,000 miles and bordering 10 states. The scenic drive is ever-changing, tracing routes through history and tradition — from lakes, big red barns and cypress swamps to river towns and bustling big cities. Experiences are plentiful here, and every journey is different.
For me, it was about the music.
I grew up in a musically rich environment, thanks to my mom, a fan of psychedelic and folk rock music, and my dad, who listened to everything from Motown to the Beatles on his radio while at work on a construction site. He played records at night; she took me to my first big concerts. Those experiences fed my passion to discover and connect with new music, a passion that continues to this day.

Genre-Bending Music
Minneapolis was a fitting start for my journey. Music I'd come to love is still heard throughout the city's venues today, everything from Minnesota icons Prince and Bob Dylan to rock, blues and hip hop. That first evening, in a nod to my Irish roots, I wandered into Merlins Rest Pub on East Lake Street for some traditional folk music. Inside, millennials mixed with white-bearded old men clutching pints of dark beer, all nodding in appreciation for The Mac and Cheese Band, a duo whipping through "Whiskey Before Breakfast."
"If the fruit is hanging that low, it should just be picked," Pete McCauley said between sets, revealing how he and partner Tim Cheesebrow settled on their tongue-in-cheek name. Individually, they've played music for more than 20 years, each racking up multiple tours and albums. In 2018, because of a mutual interest in acoustic folk material, they decided to form the duo for fun, booking gigs like Merlins once a month. When they launched into "Whiskey in the Jar," another classic pub tune, I sang along.
The next morning, I headed for the Quad Cities: Davenport and Bettendorf in Iowa and Rock Island and Moline in Illinois. Over the next six hours, green and white Pilot's Wheel signs that direct drivers to the designated route led me alongside, over and at times away from the wide expanse of the Mississippi River. But it was always easy to find my way back.
Driving along, music cranked up, I watched eagles soar over the dense forest and the river on Highway 61 near Wabasha, Minnesota. In Alma, Wisconsin — a picturesque enclave on Highway 35 with a population of just under 700 — railcars thundered through the historic river town, which was founded in 1868. In Desoto, I crossed back over into Iowa where Highway 76 meandered through Marquette and McGregor, more vintage towns built along the river bluffs.
From there, I slowly plodded down Highways 52 and 67 to reach the Quad Cities by late afternoon. Musically, the four communities benefited greatly early on from their prime location on the river, which allowed 20th-century riverboats to bring them jazz and blues musicians from New Orleans and the Mississippi Delta. Today, a wealth of diverse genres, venues and festivals cater to every type of listener, giving the area top-tier status as a music destination.

Pride of Place
The following day in Davenport, I met up with singer-songwriter Lojo Russo at River Music Experience, a venue and education center downtown. Russo's broad range of styles — folk, funk, jazz, blues and jam — mirror the range you'd expect from someone making music along the "Big Muddy" most of her life.
Downstairs, in a museum dedicated to native jazz master Bix Beiderbecke, Russo played a personal favorite, a funky, flowing blues, guitar lick-laden song that expressed her organic "rhythm and roots" vibe. "Where you live can influence what you write," she said, pointing in the direction of the Mississippi, just a few blocks away. "Since moving to Iowa, I've noticed a different, slower groove here, not unlike the river. It's had an impact on me."
Thirty miles away in Muscatine, Brian Martinez, the front man for pop-punk band Eugene Levy, echoed Russo's comment about the influence of place. I met him and guitarist Brian Wilson at Proof Social, a chic lounge overlooking the river. "Everything I write about is placed here," Martinez said, "and we take pride in that."
Wilson added that the band also is proud to be Midwest pop-punk, or Iowa pop-punk, and Muscatine has embraced them for that. Martinez agreed. "I think a big part of that embrace is that people here — maybe because we're more rural — people are hungry for something to latch onto, and when they get it, they go all in."
The next day, my five-hour route blazed a winding path through river towns such as Nauvoo, Illinois, and Hannibal, Missouri — Mark Twain's boyhood home. When I reached St. Louis, as I gazed out over the city's night skyline, I thought again about how my parents' appreciation for music and my own experiences later have influenced me. These memories inspired me to explore the Great River Road, and they inspire me to push on farther south.
A drive south along the Mississippi River leads to memorable music.
Music lovers and history buffs love these foot-stompin' stops in the Delta.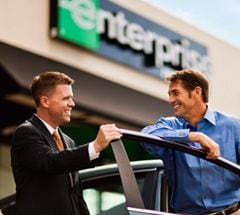 Start A Reservation
Enjoy fast and easy car rental bookings from Enterprise Rent-A-Car at one of our 7,200 branches in cities, airports and neighborhoods near you.
Reserve Now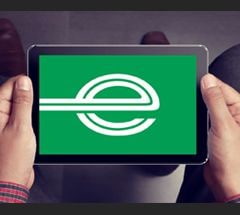 Email Offers
Don't miss an excuse to hit the road: our latest offers delivered to your inbox.
Sign Up