Hot Springs, Arkansas, is a Relaxing Getaway
Story and photos by Charles Williams

Charles is the editor for Pursuits with Enterprise. Email the author.
Hot Springs National Park features Bathhouse Row and the first brewery in a national park.

For road-weary travelers, a little steam goes a long way in Hot Springs, Arkansas.
The heated waters here rise up from 8,000 feet below the earth's surface, having fallen as rain more than 4,000 years ago. The water's rapid ascent through fault cracks takes less than a year. Forty-seven springs spew out about 700,000 gallons per day.
But as I settled into a 104-degree pool at the Quapaw Baths and Spa, I didn't care about the water's slow journey. All I could think about was how good it felt after a long drive.
Over the past two decades, Hot Springs has been my favorite place to stop on my 920-mile road trip to visit family in West Texas.
I didn't plan it that way when I moved to Missouri, but occasionally, life throws you a curveball — which is appropriate for this historic baseball town.
Hot Springs is the birthplace of Major League Baseball's spring training camps. In the late 19th and early 20th centuries, the city hosted five teams, long before there was a Grapefruit League in Florida or a Cactus League in Arizona.
The soothing thermal waters were a primary reason ballplayers came. If you were around then, you might have shared hot water with legends such as Babe Ruth, Cy Young, Honus Wagner or Ty Cobb. More than 130 future Hall of Famers trained in the area. They prepared for the upcoming season by hiking the nearby Ouachita Mountains, playing ball and soaking in heated baths. The shape-up routine worked. In 1918, Ruth swatted a home run an astounding 573 feet at Hot Springs' Whittington Park. The ball landed across the street in the Arkansas Alligator Farm.

Hot Springs, Bathhouses Draw Visitors
In 1921, Congress established Hot Springs National Park, the second smallest of the 63 national parks. The 5,500-acre park includes easy hiking trails and the 216-foot Mountain Tower with views that extend 140 miles.
But the national park's most famous feature is Bathhouse Row, eight turn-of-the-century bathhouses built in the heart of downtown. Two of the bathhouses still welcome paying customers.
Continuously operating since 1912, the Buckstaff Bathhouse is patterned after European spas and provides a traditional bathing experience, which includes a sitz bath, needle shower, steam cabinet and more. A personal attendant takes you through the bathing process.
I'm a little skittish about shedding my skivvies, so I chose a more modern experience at the Quapaw Baths and Spa, built in 1922. Four thermal pools have temperatures ranging from a lukewarm 98 degrees to a toasty 104 degrees. Between dips, attendants brought me cold spring water while I relaxed in a lounge chair.
Additional spa services — including massages, facials and body treatments — are offered at both bathhouses.
Just down the block, the Superior Bathhouse, built in 1916, features the first brewery in a U.S. national park. It's also the world's first brewery to use thermal spring water (144 degrees) as the main ingredient. I tried a tasting flight that included four brews with can't-miss names — Lolo's (Katie's Ferrari), Frisky Business, The Beez Kneez and Camp S'morewood. Each tasted delicious, and I didn't feel a need for the $30 "beer bath," which includes a sample of all of the brewery's 18 beers.
The Fordyce Bathhouse, built in 1915, is the most elaborate building and now serves as the national park's visitor center. The bathhouse also has an excellent 23-room museum where visitors can see the bathing facilities that are no longer in use — some equipment looks more like torture devices than ways to relax. Nearby, the Lamar Bathhouse serves as the national park's gift shop.

Hotel History
The Arlington Resort Hotel and Spa is a short walk from Bathhouse Row and near the entrance to Hot Springs National Park, making it a convenient place to stay. The hotel originally opened in 1875 but has been remodeled and destroyed by fire over the years. The current hotel was built in 1924.
In addition to the great location, I love staying at the Arlington because it's filled with history and nightlife. Gangster Al Capone loved it, too. He lived part time in suite 443, where he watched gambling activities at the Southern Club across the street. From his room, he snuck off to the club through a secret closet door that led to underground tunnels. Capone was one of many 1930s big city mobsters — including Charles "Lucky" Luciano and Owen "Owney" Madden — who came to relax in Hot Springs.
The Arlington's art deco lobby also is one of the best places in town to have a drink and listen to music. Jungle-themed murals surround the band stage and the bar. On the nights I was there, Little Rock-based duo Cliff & Susan played classic hits to a rollicking crowd.
The next morning, I walked across the street to The Pancake Shop for the best breakfast in Arkansas, according to the Food Network. Since 1940, the breakfast-only restaurant has been serving delicious coffee, ham, apple butter and, of course, a slew of pancakes — buttermilk, buckwheat, blueberry, apple and banana.

Get Away from Downtown
Downtown overflows with shops, restaurants and attractions, but sometimes it's nice to take a day trip.
Garvan Woodland Gardens is 8 miles from downtown. The University of Arkansas owns the 210-acre botanical garden, which features floral landscapes, waterfalls and a highly ranked Japanese garden. Don't miss the magnificent treehouse in the Children's Adventure Garden.
The Anthony Chapel has floor-to-ceiling glass walls and is nestled among southern pine and oak trees. The six-story structure is the perfect place to enjoy solitude among nature. The Anthony Chapel seats 160 people and hosts about 175 weddings a year.
Crater of Diamonds State Park is 60 miles from downtown. The state park is the only publicly accessible diamond site in the world. And if you find a diamond, it's yours to keep.
In 1924, W.O. Basham found a 40.23-carat diamond there — the largest diamond ever found in North America. Since then, more than 75,000 diamonds have been found at the former volcanic site.
I searched under the hot Arkansas sun for hours, but there would be no dream diamond, no ring bling.

A Taste of Hot Springs
During the Golden Age of Bathing from 1880-1950, people would "quaff the elixir" — meaning drink the spring water to cure everything from indigestion to malaria to rheumatism.
Visitors can still partake in the ritual. Six hot water and two cold water "jug fountains" are located in and around the national park. The park service says it's safe to drink but promises no miracle cures.
On my way out of town, I stopped for cold spring water at the Happy Hollow jug fountain, where people were filling up like an apocalyptic drought was inevitable. I filled my small water bottle and hit the road.
I took a long sip. Then another.
The clouds didn't part; music didn't rise to a crescendo. My back stayed stiff, and my hair kept a touch of gray. But the drink was cold and refreshing and tasted like my favorite kind of water — free.

Scenic drives in the Ozark Mountains showcase autumn's rich colors.
Crater of Diamonds State Park is the only publicly accessible diamond site.
Hot Springs National Park features Bathhouse Row and the first brewery in a national park.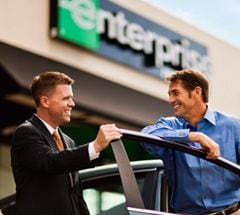 Start A Reservation
Enjoy fast and easy car rental bookings from Enterprise Rent-A-Car at one of our 7,200 branches in cities, airports and neighborhoods near you.
Reserve Now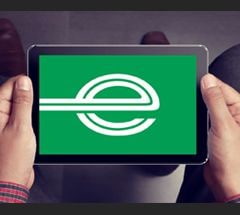 Email Offers
Don't miss an excuse to hit the road: our latest offers delivered to your inbox.
Sign Up