Mountains of Music Homecoming Celebrates Virginia's Rich Heritage
Story and photos by Joe Rogers

Joe is a freelance travel writer and photographer based in Denver, Colorado.

Communities on the Crooked Road welcome visitors to the nine-day summer festival.
A harmonica, strumming guitars and a pair of soulful voices somewhere off in the distance sent me wandering down Locust Street in the picturesque mountain town of Floyd, Virginia. I soon found Jake Retting and Deborah Harris playing an eclectic mix of classic folk and '90s alternative cover songs in an alcove half a block away. "I'm just trying to bring some different tunes down here on a Saturday night, that's all," Retting said and shrugged as a few semi-interested listeners strolled by. Like most everyone else, the strollers were making a beeline for the Floyd Country Store where one of the many Mountains of Music Homecoming Festival concerts was about to start.
Twenty minutes later, Mississippi legend Jimmy "Duck" Holmes sat onstage bending bluesy chord changes with a gritty, almost ethereal tone. He delighted the crowd for over an hour with various songs about moonshine, women he's loved and why he's "gonna stay single till I'm 6 feet in the ground." Blues master Phil Wiggins then followed Holmes with a lively, harmonica-laden assault that sent the crowd into an absolute frenzy. We could have been in some Mississippi Delta juke joint for all I knew but instead were foot stomping to it all inside the small store. The place was crowded, hot and full of life.
That's the beauty of the Crooked Road — a 330-mile musical road trip through southwest Virginia. Different moments at different places offer different experiences, especially during the Homecoming festival in June.
The festival is a nine-day whirlwind of unique moments just like these and throughout 50 other communities inviting visitors to celebrate music, Appalachian food, outdoor adventure and history. It's similar to a typical Crooked Road travel experience, just on a much grander scale — thanks to super jams, quilting demonstrations, storytelling and performances by some of the biggest names in bluegrass.
To get the most out of the festival, try first to learn the history behind the music. Kick off the experience by driving along the Blue Ridge Parkway near Galax. From downtown, the charming 10-mile drive to the Blue Ridge Music Center reveals rolling landscapes and mountain vistas. The interactive "Roots of American Music" exhibit features short documentaries and old recordings. Listen to fiddler Emmet Lundy talking about how "there's no harm in the fiddle," when asked if it was the devil's instrument in 1941. Walk outside to the breezeway, and enjoy stories about "mudstompin'" or "passin' the jug around" during a special jam session. Or just meet fellow Crooked Road travelers who simply stop at different spots and play.
After that, pick from any number of options for the whole family to enjoy. Fiddler conventions and lawn concerts occur from Newport to Christiansburg. Check out the local farmers markets or look at the exhibits at the Birthplace of Country Music Museum in Bristol or at the Heartwood center in Abingdon. There's even mountaintop music at Big Walker Lookout north of Wytheville.
No experience is complete, though, without catching at least one of over 20 concerts taking place during the festival. For that, grab a seat at the Carter Family Fold outside of Hiltons, the Rex Theater in Galax, the Paramount in Bristol or the Floyd Country Store in Floyd. The festival slogan for 2018 was "In the Key of Blue," and it was a terrific way to celebrate just how extensive African-American influence and blues music has been on the region's heritage.
Tickets for the Crooked Road concerts can usually be purchased on the website six months in advance. Local outlets throughout the region also sell tickets.
The Mountains of Music Homecoming celebration has no shortage of places to see, things to do or stories to hear. And sure, you can always find the music that rose out of these hills on some radio station or music playlist, but to actually see it, hear it and feel it for yourself — there's nothing better.

This road trip takes you on a musical journey through southwest Virginia.
Explore the trails of Southwest Virginia with easy day hikes.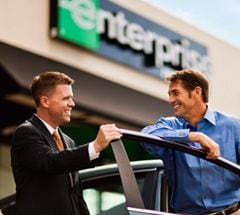 Start A Reservation
Enjoy fast and easy car rental bookings from Enterprise Rent-A-Car at one of our 7,200 branches in cities, airports and neighborhoods near you.
Reserve Now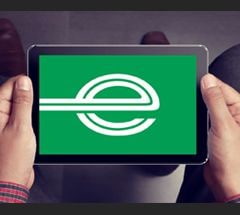 Email Offers
Don't miss an excuse to hit the road: our latest offers delivered to your inbox.
Sign Up