From T-Ravs to Ted Drewes, St. Louis Is a Tasty Town
Story by Jody Mitori; photos by Lynden Steele

Jody is an editor and writer who lives in St. Louis. Lynden is director of photojournalism at the Reynolds Journalism Institute.

When visiting, be sure to finish a meal with a piece of gooey butter cake.
 
The restaurant scene in St. Louis has evolved over the years with James Beard award-winning chefs Gerard Craft and Kevin Nashan among its culinary leaders. But a visit to the city wouldn't be complete without a tasting tour of some of its more everyday, inexpensive signature foods.
Toasted ravioli: Often served as appetizers, toasted ravioli should really be called deep-fried ravioli. The origin of T-ravs, as they are sometimes called, is not clear. Two different restaurants on the Hill, the Italian neighborhood of St. Louis, claim to have invented it by accident. Usually filled with meat, toasted ravioli is sprinkled with Parmesan and served with marinara dipping sauce.
Imo's Pizza: True St. Louisans love Imo's Pizza, and I love Imo's Pizza. I have many "friends," who don't care for the thin crust pizza, especially its provel topping, a processed cheese made with Swiss, provolone and cheddar. Something about provel's ooziness and the way it sticks to the roof of your mouth when you bite into a piece of pizza, makes me think of home. Keep an open mind and give it a chance.
Ted Drewes: In the summer, you'll see long lines outside either of the two Ted Drewes locations in St. Louis. Known for frozen custard, sundaes and, especially, concretes, Ted Drewes makes creamy concoctions blended with your choice of fruit, hot fudge, caramel or nuts. You know the concretes are thick when the servers turn them upside down before handing them to you. I've always been partial to blueberry concretes, but really, you can't go wrong with any selection.
Gooey Butter Cake: St. Louis' best-known dessert is gooey butter cake, which sounds just like it tastes. Usually flat, like a blondie, it has a buttery cake bottom topped with a filling mix of cream cheese, sugar and eggs. I recommend a corner piece that balances the chewy crust with the gooey filling, plus a strong cup of coffee to cut the sweetness. Park Avenue Coffee has several locations in the city and touts more than 70 different flavors of the cake, including red velvet, double chocolate and espresso chip.
St. Paul Sandwich: On many Chinese restaurant menus in St. Louis, you'll find a St. Paul sandwich, made with white bread, egg foo young, mayonnaise, lettuce and tomatoes. The origin of the Chinese-American concoction is unclear, especially its name, but don't worry about it. Just savor this greasy, crispy and delicious guilty pleasure that is greater than the sum of its parts.
Barbecue: Over the years, St. Louis has become a hub of outstanding locally owned barbecue spots. Many residents see Pappy's Smokehouse, with its Memphis-style ribs and dry rub, as the reigning king; but Bogarts Smokehouse's apricot-glazed ribs and pulled pork and Sugarfire Smoke House's brisket follow closely behind.
A St. Louis native shares her list of must-see spots in her hometown.
Whether your kids are animal lovers, science fans or adventurers, the city has many options to explore.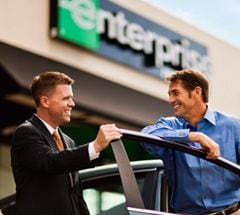 Start A Reservation
Enjoy fast and easy car rental bookings from Enterprise Rent-A-Car at one of our 7,200 branches in cities, airports and neighborhoods near you.
Reserve Now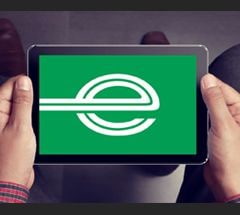 Email Offers
Don't miss an excuse to hit the road: our latest offers delivered to your inbox.
Sign Up