Day Trips from San Juan, Puerto Rico
Story and photos by Rebecca Holland

Rebecca Holland is a freelance travel and food writer based in Chicago. You can find her on Instagram.

Venture out on these short trips to see more of the island's natural beauty.
San Juan's picturesque streets, beautiful beaches, fantastic food and vibrant nightlife make it easy to never want to leave. Visitors who stay in the city will have a great trip but would also miss out on the natural beauty beyond its limits. Some of the island's most enchanting spots lie just a short drive away, from a cloudy mountain peak to the world's brightest bioluminescent bay. Rent a car and make your way to one of these destinations for a richer, more complete Puerto Rico vacation.
For Surfing: Head to Rincón
Just over two hours from San Juan on Puerto Rico's west coast, you'll find Rincón — a laid-back beach town dubbed the "surf capital of the Caribbean." The 20-foot waves make it a favorite for professional surfers, but novices need not be intimidated. There are plenty of spots along the beach to learn. The instructors at Rincón Surf School, the longest-running surf school in the area, are experts at getting beginners up on the board and surfing small waves in no time. If you're not interested in surfing, the long, sandy beaches and lively, communal nighttime culture still make the town a fun spot to visit as a solo traveler or with a group of friends.
For Pristine Beaches: Relax in Culebra
If you're looking for beautiful beaches, the small island of Culebra is your best bet. Drive from San Juan to Fajardo, where you can park for $5 per night and catch the ferry for $2 each way to Culebra. Flamenco Beach is the most popular for its white sand and clear turquoise waters, while the cay of Culebrita is a bit less populated because you have to kayak to get there (a fun way to spend a day). If you like snorkeling, you must visit Melones and its coral beach, which is an easy walk from town. And if you're looking for quiet, you'll find it in Malena Bay, which is part of a nature reserve.
For the World's Brightest Bioluminescent Bay: Visit Vieques
From San Juan, drive to Fajardo, then take the $2 ferry to Vieques (about an hour and 15 minutes). The bioluminescent bay at Vieques is the brightest in the world, thanks to 700,000 flagellates — essentially glowing organisms — per gallon of water. While the bay was badly damaged during Hurricane Maria, Denise De Leon, owner of Jak Water Sports, says she expects it to be back to normal soon because warmer water helps the flagellates recover faster.
"People need to learn that these places exist, but we cannot control them," she said, adding visitors should see the bioluminescent bay now if they can.

(Note: If you can help it, don't visit Vieques during a full moon because the bioluminescence will be almost impossible to see.)
Aside from the bay, Vieques has a few nice sandy beaches and is home to dozens of wild horses, plus a busy strip of restaurants and bars.
For Hiking With a Side of Coffee: Wind Your Way to Cerro de Punta
The drive to Puerto Rico's highest peak will take you along winding roads and into the clouds, arriving 4,390 feet above sea level at the top of Cerro de Punta. On a clear day, you can see across what seems like all of Puerto Rico. Try to leave early in the morning to avoid afternoon fog. Six kilometers away near the base of the mountain, stop at Hacienda Pomarrosa, where you can visit a coffee plantation, learn about the history of coffee in Puerto Rico, see how it's made and, of course, try a taste.
See more of the island's natural beauty at Rincón, Culebra and Vieques.
A trip to El Yunque National Forest can teach tourists about resiliency and the importance of preservation.
If your time is limited, here are the must-see stops during your visit.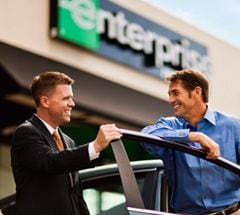 Start A Reservation
Enjoy fast and easy car rental bookings from Enterprise Rent-A-Car at one of our 7,200 branches in cities, airports and neighborhoods near you.
Reserve Now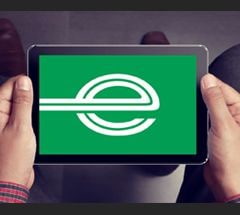 Email Offers
Don't miss an excuse to hit the road: our latest offers delivered to your inbox.
Sign Up