24 Hours in San Juan, Puerto Rico
Above photo: Old San Juan has many places like Plaza de Armas, a great spot to sit and relax.
Story and photos by Rebecca Holland
Rebecca Holland is a freelance travel and food writer based in Chicago. You can find her on Instagram.

If your time is limited, here are the must-see stops during your visit.

You could spend a week in Puerto Rico's capital visiting landmarks and relaxing on the beaches, but sometimes 24 hours is all you have. Whether you're stopping for a day on a cruise or flying into San Juan before heading to Vieques or Rincón, here are some highlights to help you plan a memorable day in the city.
Start your morning with breakfast at Caficultura. Fresh juices — I recommend the sour Puerto Rican cherry — "tropical" French toast with pineapple, and other unique takes on breakfast standards fill the menu at this bustling cafe in Old San Juan. It's popular and a bit touristy, but that's because it's good. Try to go early if you can.
Next, spend an hour or two wandering Old San Juan. The colorful streets of the National Historic Landmark District are photogenic, and you'll want to pop into some of the shops and galleries if you have time. While you're in the area, stop at the Museo del Mar ($5 admission), a small but interesting museum detailing Puerto Rico's maritime history. Did you know that in 1797 the British invaded Puerto Rico? Ask the museum staff to tell you the full story — they're knowledgeable, and it's a fascinating tale.
If you're getting hot, Senor Paleta makes all-natural ice pops and is on the way to your next stop. Strawberry and chocolate brownie are staff favorites.

No visit to San Juan is complete without a visit to the Castillo de San Cristobal, even if you've been before. You don't have to go in the fort, but you should stop for views of the foamy, deep blue waters below and overgrown cliffs along the coast. Exit the fort and walk through the gate, then follow the Paseo del Morro trail along the perimeter of San Juan. You'll see dozens of iguanas — they're everywhere and huge — and find yourself at a viewpoint overlooking crashing waves on one side, and the lovely San Juan cemetery with its raised white stone graves on the other.
By now you probably need a break, so head back into town for a drink at El Batey, Puerto Rico's oldest bar and supposedly one of Hemingway's favorites. Inside, check out the notes visitors have scrawled on the walls over the years.
Now, you have a decision to make. It's getting close to dinner time, and you need to choose where you want to spend your one night. You have two options, depending on the time of the week and if you want to get out of Old San Juan:
If it's a weeknight, grab a casual dinner at El Jibarito in Old San Juan, where locals and tourists gather together for authentic, no-frills Puerto Rican food like fried mofongo (plantains mashed with garlic, salt and various added ingredients). Then, head to La Factoria, one of San Juan's coolest bars. The speckled walls and dim vintage lighting don't look like much, but the bartenders make incredible cocktails including Puerto Rican-inspired old-fashioneds and Moscow Mules, and of course classic mojitos. The four-room bar has one room for cocktails and chatting, one that feels more like a quiet lounge and serves wine, one that's more of a restaurant than a bar and one for dancing. If you don't know how to salsa, someone will probably try to teach you. Just go with it.
However, if it's a weekend, you should head to the Santurce neighborhood. This is where Puerto Ricans hang out, as every taxi driver, restaurant owner and random person I met made sure to inform me. Get dinner at Cueva del Mar. My local host assured me it would be the best meal I had in Puerto Rico, and she was right. The fish tacos have a delicate, lightly seasoned batter and the seafood mofongo was stuffed with perfectly cooked crab, lobster, calamari and more. Then move on to the Plaza del Mercado de Santurce, where Puerto Ricans of all ages gather for raucous nights of drinking and dancing in the street to live music. (Saturdays are especially lively.) There are plenty of bars and food stands too. If you're still hungry, try the alcapurrias at Alcapurria Quema.
Before leaving San Juan the next morning, grab some pastries on your way to the airport at Kasalta, a Spanish bakery in Santurce, where President Obama stopped on his tour of Puerto Rico. You can't go wrong whether you're craving sweet chocolate breads or savory ham and cheese turnovers.
See more of the island's natural beauty at Rincón, Culebra and Vieques.
A trip to El Yunque National Forest can teach tourists about resiliency and the importance of preservation.
If your time is limited, here are the must-see stops during your visit.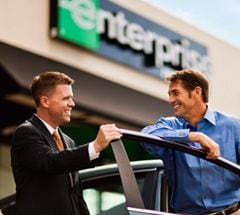 Start A Reservation
Enjoy fast and easy car rental bookings from Enterprise Rent-A-Car at one of our 7,200 branches in cities, airports and neighborhoods near you.
Reserve Now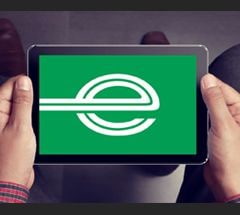 Email Offers
Don't miss an excuse to hit the road: our latest offers delivered to your inbox.
Sign Up