Algonquin Provincial Park Inspires New Beginnings
Story and photos by Charles Williams

Charles is the editor for Pursuits with Enterprise. Email the author.
Ontario's largest provincial park influenced some of Canada's most iconic art.
Frost-tinged fall leaves. Geese flying in formation. Pine trees silhouetted against a lake. The vibrant Northern Lights. Tom Thomson's paintings capture the essence of a place — and the soul of a country.
In the early 20th century, Thomson helped launch the first major artistic movement in Canada. He died mysteriously at age 39 on Canoe Lake in Algonquin Provincial Park, but his influence still resonates more than a century later.
I am intrigued with Thomson because I believe paintings have the power to inspire creativity, change attitudes and create artistic movements. Thirty years after completing my fine arts major, I'm still searching for my place in the art world, somewhat remorseful that I chose practical career fields over one that fed my spirit.
Great art, or a place that inspired it, makes me feel young and idealistic again. I felt that way on a recent trip to Algonquin, where Thomson's brushstrokes captured the ruggedness of an untamed land — the frigid lakes, vivid leaf colors and tall Jack pines. It was a landscape that I wanted to experience firsthand.
I rented a car in Ottawa and drove three hours to the park's entrance. Highway 60 cuts through Algonquin for 40 miles. Because the one-hour drive passes through conifer and hardwood trees, in September and October it's one of Canada's most spectacular road trips.
Created in 1893, Algonquin is the oldest provincial park in Canada and the largest in Ontario. An easy day's drive from Toronto, Ottawa or Montreal, it's also one of the most popular.
Algonquin covers 2,946 square miles, roughly the same size as Delaware and Rhode Island combined. Much of the park is unspoiled backcountry that contains 2,400 lakes. Canoeing to remote camping destinations, something Thomson did frequently, is still a popular activity.
The Group of Seven
Thomson first traveled to Algonquin in May 1912. He liked to paint sketches of the landscape on small birch wood panels. During winter months, which he spent in Toronto, he used the sketches to create finished paintings. "The Jack Pine" and "The West Wind" are considered some of Canada's most iconic works.
After Thomson's unexplained death in 1917, other Canadian artists — some of whom had visited Algonquin with him — formed the Group of Seven in 1920. The artists included Franklin Carmichael, Lawren Harris, A.Y. Jackson, Frank Johnston, Arthur Lismer, J.E.H. MacDonald and F.H. Varley. Inspired by Thomson's work, the Group of Seven believed that a distinct Canadian art style could be developed by working among nature. They subsequently became famous for their paintings of Canadian landscapes.
Exploring Algonquin
I explored Algonquin in autumn so I could see the colorful landscapes as they appear in Thomson's paintings. The Algonquin Visitor Centre was my first stop. Although the Group of Seven didn't focus on wildlife, I learned that 4,000 moose, 150 Eastern wolves and 2,000 North American black bears live within the park.
A ranger recommended two trails that offer outstanding views of the changing leaves. On the eastern side of the park, the popular Lookout Trail is a 1.3-mile loop through the forest to the top of a high cliff. From this vantage point, I saw trees with green, red and yellow leaves surrounding three lakes.
On the western side of the park, the Hardwood Lookout Trail is a little more than half a mile and passes through forests of red sugar maple and yellow birch.
Next, I headed to the Algonquin Logging Museum, which showcases life at an early Canadian logging camp. A 0.75-mile hiking trail features a stop at a camboose shanty, living quarters for 52 White Pine loggers — with no shower! A steam-powered "alligator" tug boat, once used to move logs across water, rests near a lake. Thomson painted several scenes of logging structures and activities in 1916, when he worked as a fire ranger in the park. His influence also is still evident at the Algonquin Art Centre, which showcases some of Canada's foremost wilderness and wildlife artists.
Staying in the Park
Algonquin offers 1,900 campsites and three lodges — Killarney Lodge, Arowhon Pines and Bartlett Lodge.
Killarney Lodge was built in 1935 and has been family owned ever since. The rustic lodge occupies a peninsula that juts into the Lake of Two Rivers. Cozy lakeside cabins include free access to private canoes.
Killarney also features a romantic dining room with an original fireplace that dates back 85 years. Dinner here is an intimate experience. I devoured asparagus and Brie-stuffed chicken wrapped in bacon and covered with a chardonnay cream sauce. Delicious.
The next night, I stayed at the more remote Arowhon Pines, founded by Lillian "Granny" Kates. The feisty proprietor hired and fired four architects before choosing Charles Coleman to design the hexagonal-shaped building, which features a central stone fireplace with an iron chimney that rises more than 30 feet to a cathedral ceiling.
In the 1930s, two local woodsmen built the magnificent dining room. Since 2002, chef David Cooke has been creating exceptional meals for guests, including my highly enjoyable dinner of baked halibut with a parmesan and herb crust, drizzled with chive butter sauce. A fitting — and filling — way to end the day.
Memories of Algonquin
On my final morning in Algonquin, I awoke to a peaceful stillness that filled the air. I grabbed a canoe, slipped it into the glass-like waters of Little Joe Lake and paddled slowly toward the distant shoreline. As a light breeze picked up, the water became choppy, slapping rhythmically against my canoe. I paddled harder, trying to move forward.
One hundred years has passed since Thomson and the Group of Seven captured the timeless beauty of Algonquin. I had driven through the park, hiked its trails and bedded down in its lodges. But in the canoe, out on the water, I sensed the greatest connection to the land. In that moment, I felt emboldened by Thomson's work.
I stopped paddling, stopped fighting the current. I let myself drift quietly past red sugar maples and yellow aspens. Several loons swam nearby. Then they started to wail, a haunting call they make to re-establish contact after becoming separated.
I took that to heart and decided to reconnect with my artistic impulses, to begin laying a path toward a more purposeful life. Sometimes, you move forward by letting go.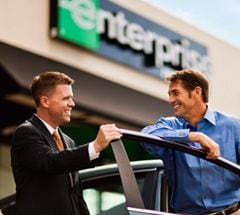 Start A Reservation
Enjoy fast and easy car rental bookings from Enterprise Rent-A-Car at one of our 7,200 branches in cities, airports and neighborhoods near you.
Reserve Now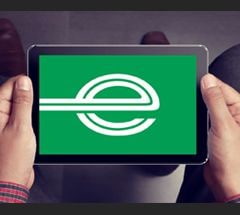 Email Offers
Don't miss an excuse to hit the road: our latest offers delivered to your inbox.
Sign Up