The Gullah Series: An introduction to South Carolina Soul Food
Story and photos by Igor Guryashkin
Igor is a Louisville-based writer.

The Sea Islands of South Carolina offer exciting coastal cuisine, including Gullah soul food.

It's hard to drive through the Sea Islands and not feel like you're motoring through a spectacular cliché. It's a set of over 100 chunks of sandy land engulfed in a vast capillary network of waterways that rests between South Carolina and the northern tip of Florida. Spanish moss — nature's green candy floss — hangs in abundance off every tree you pass, light cutting through the undergrowth like vermilion lasers as the sun sets on perfectly mild nights.

With the sun down, you meander through overhanging tunnels of foliage — the moon and passing cars quickly become your only source of light. That is, until you pass by a restaurant that looks like it could fill your vacuous belly on a night in late October after a 10-hour haul from Louisville, Kentucky.
After a helping of fluffy, moist and buttery cornbread, along with fried balls of crabmeat, red rice, candied yams and some fried okra, all was OK with the world.
My first taste of Gullah cuisine left my waist expanded with yawns coming aplenty.

Unique Language, Unique Cuisine
Mention the word "Gullah" or "Geechee" and you'll likely get a common response: a puzzled look sometimes paired with a glassy stare implying no synapses in the brain were triggered. So here's the deal: Gullah, or Geechee, refers to the descendants of slaves from West Africa who have traditionally lived between Jacksonville, North Carolina, and Jacksonville, Florida, spanning the coasts of South Carolina and Georgia. Years spent living a rural and relatively isolated existence meant the Gullah people soon developed their own unique, English-based Creole language. Their culture is closely linked to their African heritage, which is galvanized by storytelling, crafts, farming, fishing and folklore. The slaves, brought from modern-day Angola, Sierra Leone and Ghana, spent millennia cultivating rice in their homelands and continued to do so in the United States. They combined rice dishes with the bountiful amounts of fish, oysters and crabs found in the creeks of Sea Islands. Served alongside collard greens, peas, beans and okra, the results were the building blocks for a cuisine created of pure necessity. They rely only on simple ingredients available in season, today's "farm-to-table" if you will. Today, it's served as a delicious culinary marker for one of the United States' unique cultures.
In the past few years, Gullah cuisine has also seen a renewed interest! Celebrity chefs like Sean Brock and Anthony Bourdain visited the region and shined a spotlight on a cuisine that for a long time was ignored in the media. Instead the cuisine was left in family kitchens and small neighborhood joints sustained by loyal local diners that have been closing their doors more and more each year. Long overshadowed by the culinary offerings of Louisiana and oftentimes masked behind the tagline of "soul food," Gullah cuisine is still very much alive.
You just have to take a drive.

Meet the Gullah "Mascot"
The first day on South Carolina's St. Helena Island involves stopping by Gullah Grub, a restaurant opened by local Renaissance man and walking Gullah/Geechee mascot, Bill Green. On an already warm morning, I find Green — huntsman, hound trainer, fisherman, chef and television personality, in the back lot of his restaurant. Two members of the staff failed to show, so he's alone juggling the tasks of basting smoked chicken outside while making a batch of cornbread inside and looking proudly at his batch of bean cakes he's just finished.
"All you need is about one eight-ounce chunk and it will take you just about all day long!" he assures me.
The green smell of garlic and pepper permeates the air.

"Garlic is always one of your front-runners," he adds. Inside the restaurant paintings of Green in his younger days hang. A hulking, brooding figure rides a horse in the woods likely stalking some prey. Today, 65-year-old Green is preoccupied with some cornbread. A feather-tipped hat sits atop his head adorned with a beard consisting of much more salt than pepper, and his silhouette much softer than the one captured in the oils on the wall. He's bouncy though, and enthusiastic.
"Garlic and thyme that's your front-runner. It open you up," he enthuses.
If you want an introduction to Gullah food, then look no further than Green. His quest has been to turn Gullah Grub into a bastion of simple, traditional cooking that stays true to its heritage. Outside Gullah Grub a sign swings gently in the breeze while inside the small wooden restaurant's traditional woven baskets sit on shelves alongside pastoral paintings of farmers. Squint and you could easily be eating in the 1800s. The only giveaway is an old dusty VHS tape playing Green's appearance alongside Martha Stewart on loop.
"Gullah Geechee, live off the land," he continues. "They live off what they catch out of the creeks or what they grow. They live seasonally. What they grow — that's the only time that they eat it, and only at that time of year. The difference between that and soul cooking is that you're dealing with a lot more meat. Gullah people cook with more bone. It's about the bone marrow."
"People are talking about Gullah food being a bunch of meat and fat but it's not. It's the sea and the ocean."
Living and Cooking Seasonally
I ask Green what I should get. Shrimp is out of season but oysters are back in. He suggests the crab soup. I oblige. I leave with a sweet taste in my mouth courtesy of tender, flaky crabmeat paired with hints of carrot all served in a gloppy warm mass akin to white lava. I eat a second bowl. That and a bowl of fish stew. Yes, I ate three bowls. And some cornbread.
Green teaches cooking classes at a local elementary school to do his part and ensure that the oral tradition of Gullah cuisine lives on. While food is unquestionably the easiest gateway into sampling a culture, it always helps to delve deeper when possible. Less than two minutes from Green's restaurant is the Penn Center, considered by many to be the spiritual home of the Gullah people.
The Penn Center
Founded in 1862, the Penn School (as it was then known) was established by Laura M. Towne and Ellen Murray, two missionaries from Pennsylvania, as the first school for children of freed slaves. Its goal was to provide a formal education in an ever-changing and uncertain world to a group who needed it most. In the 1960s, it worked tirelessly during the civil rights movement as a safe haven for peaceful dialogue and today hosts programs promoting Gullah culture in the surrounding area. They host a Gullah festival every November.
The grounds of Penn School are pure serenity. Covering five acres on both sides of a Spanish moss-adorned road, it's worth walking the grounds alone. Cicadas provide their traditional orchestral accompaniment while bleach-white roofs adorn a variety of ancient, solid red brick and white-washed buildings. Inside the main building is a gift shop. Aside from traditional arts and crafts and an array of books, a New Testament translated into Gullah is available for purchase, as well as tickets to a self-guided tour. Upon entry there is the usual video presentation to watch. It's informative and poignant given that the video is shown in a towering cool-aired space that once served as a classroom for students.
The highlight though is actually at the door to the museum. Taking tickets from visitors is Robert Middleton, who it turns out, left the Penn School in eleventh grade in 1948 to join the Army. Now back, you can distract Middleton from his reading by asking him about the school. He'll tell you how they grew produce on the school grounds, how everyone learned to cook and how the school prepared him for the world outside of St. Helena in every facet. He'll also try to sell you his autobiography while flashing a smile.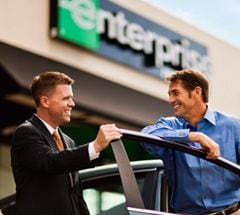 Start A Reservation
Enjoy fast and easy car rental bookings from Enterprise Rent-A-Car at one of our 7,200 branches in cities, airports and neighborhoods near you.
Reserve Now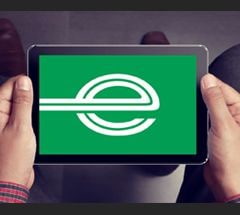 Email Offers
Don't miss an excuse to hit the road: our latest offers delivered to your inbox.
Sign Up