A Visit to Charleston in Search of Perfect Photos
Story and photos by Derek Jerrell

Derek is an award-winning freelance photographer specializing in landscape, wildlife and outdoor adventure photography.

From lush gardens to breathtaking beaches, the South Carolina city is a visual paradise.
As a travel enthusiast and avid photographer, I have long been on the pursuit for perfect photos.
I am always seeking new destinations and unique compositions. But to capture exceptional outdoor images, the sun must align with the landscape, the clouds and sky need to have the correct depth and color, and the lighting must be just right. As a result, a photographer needs to have plenty of patience and persistence.
I did some research to find a Southern U.S. location to shoot my perfect photos and decided on Charleston, South Carolina. After all, few places offer the diverse landscape of this old coastal town.
Founded in 1670, Charleston is one of the oldest and most picturesque cities in the state. It is known for its soft sand, lush gardens and family-friendly beaches, but the beauty doesn't stop there.
For those willing to explore, this historic port city offers miles of rolling hills, beautiful plantations and some of the most impressive oak trees in North America.
Three Days, Three Shots

To stay focused on my quest, I put together a game plan with locations and shots that I planned to capture. I had three days and three shots in mind. My first shot would take me to Folly Beach to photograph the sunrise over the Atlantic Ocean. For the next shot, I would go inland to Botany Bay Road, a one-lane dirt road with moss-covered oak trees flanking each side, creating a captivating tunnel. My final shot would bring me back to Folly Beach but this time in the dead of night to shoot the Milky Way stretching across the dark sky. Now all I needed was for the weather to cooperate and the stars to align.
When I landed in Charleston, I hit the ground running. My priority was to scout the local beaches. More specifically, I wanted to explore Folly Beach, located only 9 miles from the heart of downtown Charleston and often heralded as one of the most scenic beaches in the South.
I arrived an hour before sunrise to be sure I had plenty of time to experiment with different ways to shoot my subject. After a few attempts, I finally discovered a composition I loved. As I anxiously awaited sunrise, I noticed some billowing clouds quickly rolling in. This scene was exactly what I had hoped for: a warm sunrise lighting up the sky and filling the clouds with color. I had envisioned this shot multiple times, so when the sun finally emerged, I knew just when to click the shutter. The moment passed as quickly as it had arrived, and in an instant, I had captured my first "perfect" photo of the trip.
The clouds that had made my sunrise shoot such a success brought with them a dull, gray sky and a light drizzle of rain through most of my second day. I had planned to photograph a nice warm sunset over Botany Bay, but I quickly began to readjust my itinerary. Under the right conditions, a little rain could make the rich green colors of local oak trees appear more saturated and the textures more defined. I had to capitalize on this opportunity.
When I arrived at Botany Bay Road, I was happy to see the oak trees that dated back to the turn of the century. Every direction I looked, I was presented with the stunning contrast of the intense colors and soft leaves against the texture of the tree branches and dirt road. I wanted the perfect shot of the road pushing its way through the dense tunnel of these old oak giants.
When it comes to landscape photography, I have always enjoyed the challenge of shooting trees and forests. Each branch becomes important, and you must be aware of how the branches overlap and are framed in the shot. When done correctly, the density of the trees should not be distracting. Instead, they should draw the viewer's eye deep into the scene. I took a variety of different photographs before I was able to capture the shot I had envisioned. The final image is one that I will proudly display in my home.


Capturing the Night Sky
My last shot of the trip also proved to be the most difficult. I wanted to photograph the magnificent night sky with the stars dancing off the ocean below. Capturing the Milky Way can be challenging. You need a solid tripod, a fast wide-angle lens and a remote shutter release. The tripod keeps your camera still and the remote shutter release ensures the camera doesn't move during the long exposure time. As a rule of thumb, I like to start with a wide-angle focal length of 15-30 mm, an aperture of f/2.8, 3200 ISO and an exposure of about 25 seconds. After a couple of test shots, you can adjust these settings until you get the shot you want.
I knew the conditions would not be ideal, and the weather called for intermittent cloud cover. The shoot could prove difficult, if not impossible, but it was my last night in Charleston, and I couldn't leave without giving it a try.
I arrived on Folly Beach at night, hoping the stars would emerge. I quickly fired off a few shots, but much to my dismay, the cloud cover was too thick. I spent the next two hours standing knee-deep in the ocean, hovering over my camera and waiting for the stars to make their grand appearance. Just when I thought all hope was lost, I caught a small glimmer of a star. Could this be it? The conditions were challenging, but I couldn't be happier with the images. This photo had been on my bucket list for a long time.
At the end of the night, I was exhausted but too excited to sleep. I reflected on my journey. I had faced adversity and persevered. I had pushed my own creative and technical abilities and elevated my photography to the next level. More importantly, I had left with some epic memories and an opportunity to continue my quest to take perfect photos.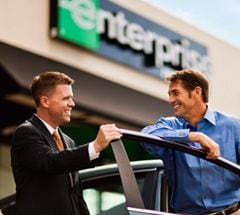 Start A Reservation
Enjoy fast and easy car rental bookings from Enterprise Rent-A-Car at one of our 7,200 branches in cities, airports and neighborhoods near you.
Reserve Now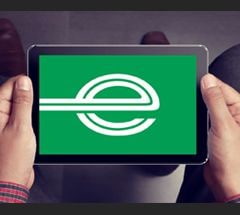 Email Offers
Don't miss an excuse to hit the road: our latest offers delivered to your inbox.
Sign Up