Hunting for Wild Mushrooms in Indiana
Story by Igor Guryashkin and photos by Matt Simpson
Igor's work has appeared in The New Yorker, Salon and ESPN The Magazine. He lives in Louisville with his cats.

Adventurous activity reminds author of childhood spent in Russia.
I'm soaking wet. Standing in a sparsely wooded section of Harmonie State Park — a green strip of Indiana stretched along the Wabash River — it's Illinois across the water and Kentucky a very hard stone's throw south. It's the tail end of summer and already hot; columns of light are falling through the trees and hitting the damp forest floor to create a humidity best described as buttery.
See, isn't this much better than 'Pokemon Go'?" asks professional forager David Hazlett rhetorically, while proudly holding out a mushroom he just found in an awkward spot.
He's right. It is fun. Despite our seemingly immeasurable perspiration, my friend Matt and I are each walking around with a pound of chanterelles, their sour apricot smell perfuming upward with every step. The contents of our baskets, chefs would break our arms for. Go to another forest and you may find boletes (one variety which is commonly known as porcini) while in April comes morel season — a mushroom so prized and obsessed over there are a slew of websites dedicated solely to spotting them. Which begs the question — why isn't everyone out here?

The reason is that if you say the word "mushrooms," people's minds usually wander one of a few ways. The first is an image of bland-but-serviceable fungi in the supermarket, wrapped tightly in glistening plastic and sitting on a shelf somewhere between flat-leaf parsley and beetroot. Or you may consider the more illicit kind of mushroom that will alter your reality and is quite frowned upon in the eyes of the law. And to the uninitiated, even from a young age, we're told all mushrooms in the forest are bad.
This last notion is only partly true. Some mushrooms are indeed poisonous, and novices should always go with someone experienced. But with proper training and the right guide for company, you can identify and collect perfectly safe and delicious specimens. For foragers like Hazlett, however, whose parents took him out early to hunt for morels — a hobby that he admits is now all-consuming — it's all about education from a young age.
"If you can learn it as a child, it should not be that difficult to teach an adult," he explains. "I really always push people to bring their kids along."Whether old or young, one way to start your foraging journey is to go on a foray — a gathering often hosted by a local mycological society. It's a chance to meet folks who geek out about mushrooms and will help allay fears and share knowledge. What's edible? What's poisonous? What's in season? Where's the best place to hunt?

"I like to say I learned about morels when I was 8 years old in eight minutes, and I've never forgotten to this day," adds Hazlett, who now runs MorelDawg Mushrooms, a business specializing in mushroom-based products and supplements.
As for yours truly, I had my own reasons for being in these woods. My early childhood was spent in Russia, where foraging is basically a national pastime, a place where hidden mushroom spots were passed down within families like state secrets. We took our mushrooms seriously, while using the hunt as a chance to bond. My happiest memories were in the forest hunting for treasures that we'd eat together around the table that day. But that was 24 years ago — and now here I finally am doing it again (something I hope to someday do with my own kids).

Hazlett, who's wearing boots laced up tight up to his knees and "Apocalypse Now"-ish camouflage, is in his element as we walk up leafy sunlit hills. Foraging has long been his life and now, along with his friend and relative newcomer Gordon Sachtjen, he has generously offered to show me his prized spots. And gems they are. The freshest mushroom often just pops out of the soil with negligible resistance. You're crestfallen when you discover it's rotten, or has been reached before you by small worms. Or worse yet, it's not a mushroom at all. These emotional crests and nadirs are what keep you coming back. For Hazlett this sensation has even driven him to enter competitions — who can pick the most morels in a given time. He has plenty of trophies.
"Kids like me, who never played any sports in school, when I found out I was good at something and that I could win a trophy for later in life, it was really exciting. It's like a natural high for me. I don't know what it is about mushrooms, but if you find them, it's like catching a big bass or getting a trophy buck. It's a sport and a hobby ... but in the end the best part about mushrooming is the friendships and memories you make."
As for me, I know I'll be back soon, perhaps in fall when the early mornings are crisp and the hunt will involve finding mushrooms under the bright vermillion carpet of leaves on the forest floor. It's hard to pin down the scent — it always has been. This morning's dew infused with last night's rain? Aged leaves and sprinklings of freshly disturbed soil? It's hard to pin down. But, now that I'm smelling a freshly picked mushroom for the first time in 23 years — a bright orange trumpet shaped chanterelle — the smell is actually obvious. It's childhood.

Hazlett's top tips for mushroom foraging:
1. Dress for success: A good pair of boots is essential as you'll be covering diverse and at times tricky terrain. A walking stick can be handy in two ways — helping to keep balance and moving those pesky spiderwebs. You should also bring a basket with you, or something in which the mushrooms will not get crushed. You don't want to spoil your finds, do you?
2. If you're starting out, go with someone who knows what they are talking about, whether that's in a group of experienced enthusiasts or someone you trust. And get a book on mushrooms — that's essential.
3. Bring a compass. If you're in a remote place you should not rely on phone signal or GPS alone.
4. Always ask: If you're on private land, get permission. If you're going to a public park, call ahead and see what their policy is on mushroom foraging. "A lot of times the parks just want to know what you're doing and they really appreciate if you call," adds Hazlett.
5. If you have even the slightest doubt about the mushroom you just picked, throw it out. Always be certain.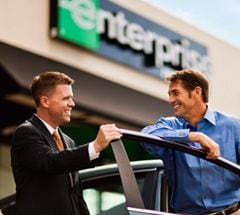 Start A Reservation
Enjoy fast and easy car rental bookings from Enterprise Rent-A-Car at one of our 7,200 branches in cities, airports and neighborhoods near you.
Reserve Now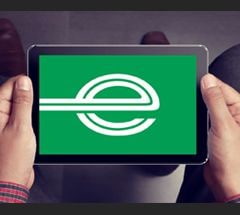 Email Offers
Don't miss an excuse to hit the road: our latest offers delivered to your inbox.
Sign Up