Explore Towering Dunes and Pristine Beaches at Indiana Dunes National Park
Above photo: The Dunes Succession Trail offers some of the best views in Indiana Dunes National Park.
Story and photos by Derek Jerrell
Derek is an award-winning freelance photographer specializing in landscape, wildlife and outdoor adventure photography. See more of his work on Instagram.

Just a 50-mile drive from Chicago, America's 61st National Park has much to offer.
For over a century, the National Park system has captivated our hearts and minds by providing the ultimate playgrounds for those of us seeking the splendor of wilderness. Indiana Dunes National Park, which borders the southern tip of Lake Michigan, offers sweeping views of the lake, breathtaking sunsets, plentiful birds, abundant wildlife and some of the world's largest lakeside dunes. And with over 50 miles of hiking trails, the challenge isn't finding one so much as determining just how many trails you want to explore.
A New National Park in the Midwest
Indiana Dunes became a national park on February 15, 2019 and already is very popular. From Chicago, it's less than an hour's drive, making it an easy weekend getaway for city dwellers. From my home in Southern Illinois, the park is about a four-hour drive north on I-55, so it's easily accessible for much of the Midwest. Eager to scout out this new-to-us destination, my girlfriend, Jenifer, and I loaded up our rental car with hiking gear and photographic equipment and set off on our three-day weekend getaway. We planned to explore every square inch of Indiana Dunes National Park.
Open year-round, the park offers unique recreational opportunities for visitors in every season. We chose to visit in late spring to take advantage of the warm weather and an abundance of wildlife, including many newborn animals. We didn't camp on this trip, but locals speak highly of the Indiana Dunes State Park Campground, which features more than 100 sites located less than a mile from the water.
We arrived late in the afternoon, with just enough time to stretch our legs and look for a secluded section of beach where we could watch the sunset. From the head of the Mount Baldy Beach Trail, we wound our way through the woods to the trail's end, some 126 feet above Lake Michigan. There, we found sweeping views of the water punctuated by the Chicago skyline, floating like a beacon on the distant horizon.
In shifting shades of orange and crimson, the sky appeared to be on fire as the setting sun burst through the clouds, creating a display of sunbeams sparkling on the lake. Jenifer declared that sunset was one of the most amazing she had ever witnessed, and I agree — what a great way to start our weekend adventure.
The next morning, by 5:30 a.m. we were up and out of our hotel in Portage, Indiana, a town of about 36,000 located just 15 minutes from Indiana Dunes National Park. After a quick stop for coffee and doughnuts, we rolled down the car windows, inviting in the fresh air, and headed out for the day.
Birds Soar Above and Perch Along the Water

Indiana Dunes National Park is a top destination for bird watchers, and for good reason. The diverse landscape consists of rugged dunes, sandy beaches, rolling prairies and rich wetlands. All these ecosystems provide prime habitat for more than 350 bird species that live in or migrate through the area. Each year in May, thousands of people attend the Indiana Dunes Birding Festival, which features tours, vendors and bird-watching programs for enthusiasts of all skill levels.

We made our way down Beverly Drive, a 3.5-mile stretch that runs along the interdunal marsh — that's a depression between the sand dunes, filled with water. This unique landscape is a complex mix of shallow water complemented with grass, reeds and maple trees and swamp white oaks, all set among the rugged sand dunes. The road is a top destination for birders, and after just 10 minutes we began to understand why. We quickly spotted wood ducks, great egrets and great blue herons. At each turn along the road, we were presented with a plethora of birds in a wide variety of species.

We parked the car and headed for the Great Marsh Trail, an easy 1.3-mile hike that leads to an observation deck overlooking the recently restored wetland. We set out in search of birds, but instead we encountered other wildlife. Before we left our car, we had spotted three deer. As we strolled along the trail, suddenly Jenifer called out, "Look at the baby fox!" At the edge of a field, we saw a mother fox with three kits. This unexpected sighting might be my favorite part of this trip!

South Shore Ovenworks, a mobile wood-fired pizzeria situated just outside the park at Beverly Shores, was another highlight. The owner, Jim Chaddock, explained that his pizzas combine homemade dough, locally-sourced ingredients and the unique smoky flavor from the wood-fired oven. Jen opted for the carbonara pizza and I ordered the barbecued chicken — and both were delicious.
Competitive Dune-Scrambling Course
Our last day in the park, we continued to explore the 14 distinct trail systems, which include leisurely walks along beautiful beach trails to more challenging hikes up the sand dunes. We started on the boardwalks that make up the Dunes Succession Trail, a 3.6-mile route that showcases the pristine ecosystem along the dunes and interdunal ponds. This trail offers a refreshing mix of sand dunes, boardwalks and beaches, but it was just a warmup for our afternoon activity — the 3 Dune Challenge.

The legendary course is only 1.5 miles, but it's tough — real tough, and not for the faint of heart. The course for the 3 Dune Challenge is in Indiana Dunes State Park, located inside the national park. To complete the challenge, you must conquer Mount Jackson (176 feet), Mount Holden (184 feet) and Mount Tom (192 feet), all impressive dunes.

Some sections feature 40-degree slopes, which would be challenging under any conditions, but the sand makes the climbs extra difficult. The reward at the end of the course, besides personal satisfaction, is a breathtaking view from the top of Mount Tom. Thinking back on the diverse landscapes and wildlife at Indiana Dunes National Park, I look forward to returning one day soon.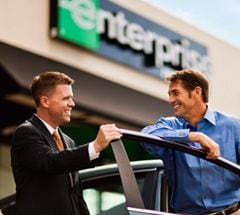 Start A Reservation
Enjoy fast and easy car rental bookings from Enterprise Rent-A-Car at one of our 7,200 branches in cities, airports and neighborhoods near you.
Reserve Now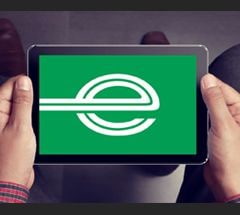 Email Offers
Don't miss an excuse to hit the road: our latest offers delivered to your inbox.
Sign Up