Gear up for Ski Season in the White Mountains
Above photo: At Great American Ski Renting, Steve Founds and his dog, Taylor, help customers.
Story and photos by Alexander C. Kafka
Alex is a journalist, photographer and composer in Bethesda, Maryland.

Lincoln, New Hampshire, features great lodges and shops.

During ski season, visitors to Lincoln, New Hampshire, all have their favorite lodging and gear shops. Ask around and explore, but I'll share a few of my favorites.
In 1913, 10 campsites were built at Indian Head Estate. A tower was constructed to see the rock-face profile that viewers thought resembled a Native American warrior.
A motel was built there in the 1950s, and the resort, owned by the Spanos family since the 1960s, has grown to 98 rooms, including the motel, 40 cabins and four bungalows. The dining room can seat more than 300 and looks out over the outdoor pool, hot tub and a pond that freezes into an ice rink. There's also an indoor pool and hot tub, a fitness room, a game room, a large gift shop and, in the Thunderbird Lounge, a pool table. Tennis courts are available in the summer, too. Activities for kids include bingo, ice-cream socials, clown shows and karaoke sing-alongs.
The rooms are spacious and comfortable, with large plasma TV's, mini-fridges and coffee pots. Prices are reasonable, usually from $100 to $200 depending on the season. For $45, the meal plan allows you to fuel up with a hearty breakfast and then, at the end of your ski day, attack a three-course dinner. The a la carte burgers and salads also are generous.
Indian Head has a slightly eccentric side. For years, there were regular UFO conferences harking back to a nearby 1961 alien abduction. (Don't believe me? It must be true because there's a plaque in the lobby!) These conferences have since morphed into psychic gatherings, Elvis-impersonator competitions and other diversions.
Most of all, though, the Indian Head staff is the friendliest you can imagine. They'll help you decide which mountain will have the best skiing that day and sell you discounted ski passes. When I check out each year, I book my reservation for the next. You should, too, because in peak season, it fills up fast.

On Main Street in the heart of Lincoln, you'll find master technician Steve Founds and his dog, Taylor, waiting to get you in the right gear fast. (Well, OK, Taylor doesn't actually help that much, but she'll greet you after your long drive.) Great American has budget, late-model basic gear that's tuned and sharpened between each customer rental. The shop also offers performance packages for those wanting the latest competition equipment. Single-day packages run from $28 to $45 but longer rentals are cheaper. Steve and his colleagues are patient and knowledgeable, and the store's hours are convenient for early pick-ups and late returns. My recommendation: Buy the damage waiver, because no matter how skilled and careful you are, you'll hit areas of thin cover, and rock gouges can run deep.
Just across the street from Great American you'll find this storied establishment, almost 100 years old. In addition to ski and boarding sales and rentals, you'll find every kind of cold-weather layering and accessory you'll need: long johns, turtle necks, sweaters, downy mittens, goggles, footwear — you name it. Note the thank-you's and autographs of racers scribbled around the inside doorway. Besides the main shop, Lahout's has other nearby shops, including a discount warehouse in Littleton, New Hampshire.
Also on Lincoln's Main Street, you'll find this tiny, quirky shop specializing in New England guides, maps and adventure tales. Founded in 1998 by Lincoln's Steve Smith, it caters to outdoor enthusiasts, birders, winter athletes, historians and, most of all, hikers. Steve has written some guides himself, and he and his librarian wife, Carol, don't just talk the talk, they walk the walk up New Hampshire's 4,000-foot inclines. Steve knows a lot of the local authors whose books he carries. When I visited him in January, he was selling out — again — of Ty Gagne's "Where You'll Find Me: Risks, Decisions, and the Last Climb of Kate Matrosova." So he called Gagne then and there to ask him to send more copies.
Check out the Western White Mountains Chamber of Commerce website for more information.

Generations Connect on the Ski Slopes of the White Mountains.
Each resort has its strengths and its own vibe.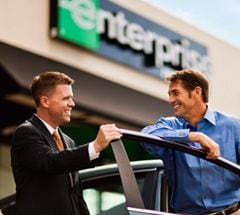 Start A Reservation
Enjoy fast and easy car rental bookings from Enterprise Rent-A-Car at one of our 7,200 branches in cities, airports and neighborhoods near you.
Reserve Now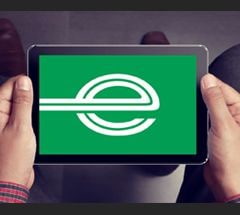 Email Offers
Don't miss an excuse to hit the road: our latest offers delivered to your inbox.
Sign Up