Quebec City is the Perfect Romantic Weekend Getaway
Story and photos by Charles Williams

Charles is the editor for Pursuits with Enterprise. Email the author.
Two empty nesters seek a new beginning in Quebec, Canada.

After 20 years of marriage, happiness boils down to a bathtub.
My wife, Diane, had very specific hotel wishes in Quebec City — central location, casual atmosphere, on-site breakfast and, most challenging in a centuries-old fortress, a bathtub. I just didn't want to break the bank.
Our fall getaway carried more meaning this year. After our son left for college, we were empty nesters for the first time in 18 years. A quiet house made us lonely; a recent bout with breast cancer made us scared.
Travel always renews our spirits because, for us, there is romance in shared discovery. Under the right circumstances, a meal or a moment in an unfamiliar city can be remembered for a lifetime. So we sought a new beginning in an old place — Quebec City.
Founded by Samuel de Champlain in 1608, French-speaking Quebec City is one of the oldest European settlements in North America. It's often compared to cities in France, but it's only a two-hour drive from the U.S. border — much closer to where I live.
Quebec City's ramparts are the only fortified city walls in the United States or Canada. Although the walls symbolize the strength needed to withstand adversity, we didn't pick it for that reason. We chose it because we wanted to get lost in the city's culinary delights, European history and clip-clop sounds of horse-drawn carriages.

Exploring Old Quebec
Old Quebec is the historic heart of Quebec City, and it's divided into two sections: Upper Town, surrounded by walls on the elevated hill of Cape Diamond, and Lower Town, which extends from the base of the walls to the harbor.
In Upper Town, we visited Cafe-Boulangerie Paillard, a bread-lover's paradise. Owner Yves Simard still uses a bread yeast he brought back from France in 2005. As we lingered over lattes, Diane reminded me how much she enjoyed questions and compliments. Duly noted.
Then, we strolled along the Terrasse Dufferin, a lively pedestrian walkway overlooking the St. Lawrence River. Fairmont Le Chateau Frontenac is nearby, and it's the undisputed symbol of the city. Described as "the world's most photographed hotel," this icon celebrated its 125th anniversary in 2018. We ducked into the elegant lobby to see where notable guests such as Queen Elizabeth, Grace Kelly, Alfred Hitchcock and, more recently, Prince William and Kate Middleton, stayed.
I made dinner reservations at Aux Anciens Canadiens, one of the city's favorite destinations for traditional Quebecois cuisine. The romantic restaurant is housed in the historic Jacquet house, which dates back to 1675. Original rooms with thick walls, impressive wainscoting and recessed cupboards create an intimate dining experience.
For the first time, I brought a sports jacket on vacation, just to show I was serious about our candlelit conversation. With it draped around my shoulders like a superhero cape, I felt emboldened enough to try the caribou, deer and beef potpie. Topped with a pastry, it mixed well with the side of mushroom and root vegetables in red wine stew.
Diane and I often order the same menu items, which is both comforting to our relationship and strange. But this time, she made a safer choice — beef Wellington with bordelaise and mushroom sauce. Simply delicious.

Poutine in Lower Town
The next day, we decided to take the Hop-On, Hop-Off bus tour that provided narration at the most popular attractions in town. I like to explore a city on foot, but my wife, who often chooses style over practicality when it comes to shoes, couldn't have been happier.
The tour wound past the Citadel (a military installation) and through historic neighborhoods to the Plains of Abraham, the spot where English soldiers gained control of the city from the French in 1759.
We left the bus in Lower Town and headed to Place-Royale, the site of the first permanent French settlement in North America. The stone homes here exude French charm with their dormer windows, gabled roofs and large chimneys. Cobblestone streets lead to a building mural depicting the history of Quebec City, as well as artisan shops and cozy restaurants.
In my mind, few dishes elicit as much excitement as poutine, a delicious concoction of french fries and cheese curds smothered in gravy. Q de Sac Resto-Pub in Lower Town served theirs with a hint of onion in the gravy — it was the best poutine of our trip.
After exploring Old Quebec, we decided to rent a car and see the fall foliage in the surrounding countryside. We drove 9 miles to the impressive Montmorency Falls, which is 99 feet higher than Niagara Falls. For a complete experience, ride the cable car to the top, walk across the suspension bridge that spans the falls, and descend the 487-step staircase down the opposite side of the cliff.
Nearby, the beautiful Island of Orleans features pleasant drives past farms, orchards and maple groves. Visitors can sample apple cider, chocolate and wine, or for more adventurous eaters, terrine of guinea fowl, duck confit and blackcurrant liqueur.

Laugh More, Worry Less
While there are many places to reconnect with someone you love, Quebec City is among my favorites because eating, sleeping and shopping take center stage. Such low-key activities allowed me to pay attention to Diane in a way that seems elusive in daily life. We laughed more, worried less.
When it came to our hotel, the Auberge Place d'Armes met all our requirements. Guillaume Couillard built this wonderful hotel in the early 1600s, and his descendants still maintain it. The renovated rooms feature exposed rock, wood beams and modern amenities. Based on the rooms, location and friendly staff, it now ranks as one of my top picks for boutique hotels.
As for the bathtub, lovely room No. 12 didn't have one, but it did have a private outdoor hot tub. Relationships are all about compromise — and a few nice surprises.

Drive beyond the Old City walls to discover the joys of rural Quebec.
Take a scenic drive from Quebec City to see whales.
Two empty nesters seek a new beginning in Quebec, Canada.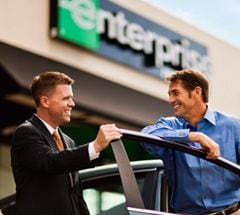 Start A Reservation
Enjoy fast and easy car rental bookings from Enterprise Rent-A-Car at one of our 7,200 branches in cities, airports and neighborhoods near you.
Reserve Now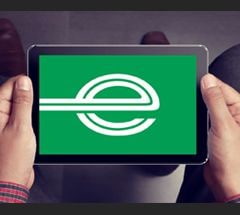 Email Offers
Don't miss an excuse to hit the road: our latest offers delivered to your inbox.
Sign Up