Story by Jesse Hirsch
Jesse lives in Brooklyn, where he writes about food, agriculture and travel.
Rocketeers should drive to these space-related destinations.

We're all well accustomed to hearing the phrase, "It's not rocket science," an indication that most of us don't possess the intellect to navigate such a challenging, intricate field. It's just out of our grasp, right? Wrong.
At a time when STEM (science, technology, engineering and math) education is at the forefront of our national dialogue, the doors have been thrown open to a wide swath of aspirational young learners. Case in point: rocketry. It's not just eccentric billionaires who are crafting rockets to the stars these days. From amateur rocket clubs to launch competitions to education centers across the country, there is a legion of aspiring rocketeers who are leveling up their skills.
We've compiled a list of destinations for the wannabe rocket scientist, places that show just how accessible (and fun!) this discipline can be. From Florida to Wisconsin and beyond, there are a wide range of educational destinations for rocketeers-in-training.
Spaceport Sheboygan – Sheboygan, Wisconsin

Spaceport Sheboygan is the activity center for Rockets for Schools, a nonprofit formed in 1992 to "promote aerospace awareness through hands-on education." Students from 6th to 12th grade are welcome to use Spaceport's generous educational resources, culminating in an annual "Secondary School Launch" competition. This competition features a presentation from an actual NASA astronaut, a microgravity drop tower (which mimics the state of weightlessness) and high-powered rocket demos from Tripoli Rocketry Association Inc. Spaceport Sheboygan also is open to the public five days a week, hosting more than 4,500 students a year.
Space Center Houston – Houston, Texas
Run by the nonprofit foundation Manned Space Flight Education Foundation, Space Center Houston bills itself as the "Gateway to NASA Johnson Space Center." With more than 400 things to do, their user-friendly website offers tips for navigating the massive campus (e.g., less busy times to visit and exhibits not to miss). You can book tours of the Johnson Space Center while there, visit the extensive museum of space artifacts or book your kids in one of the many educational programs.
U.S. Space and Rocket Center – Huntsville, Alabama

Run by the state of Alabama, the U.S. Space and Rocket Center is often billed as "Earth's largest space museum." This enormous center features vintage military rockets from around the world, weightlessness and flight simulators, and a host of artifacts from U.S. space missions. This is also the host of globally renowned Space Camp for kids aged 9 to 18. Visitors to the center can opt to take a bus tour of nearby Marshall Space Center, NASA's largest center in the country. As astronaut Owen Garriott once said, the U.S. Space and Rocket Center is "a great way to learn about space in a town that has embraced the space program from the very beginning."
National Air and Space Museum – Washington, D. C.
The Smithsonian National Air and Space Museum is a national treasure, celebrating our ascent from the ground not all that long ago. It's an impressive facility, bolstered by a dedication to improve STEM education opportunities among young learners (check out their webcast "STEM in 30"). While you're in the nation's capital, you also might consider the museum's sister site, the Steven F. Udvar-Hazy Center in nearby Chantilly, Virginia. This center boasts two huge hangars filled with artifacts, as well as the space shuttle Discovery.
Cosmosphere – Hutchinson, Kansas
Since 1962, Hutchinson's Cosmosphere has endeavored to inspire an interest in scientific progress, with a specific focus on the cosmos. It started with four folding chairs and a used planetarium projector in the poultry building of the Kansas State Fair, launching a 35,000-square-foot facility in 1980. Since then, Cosmosphere has expanded in leaps and bounds to well over 100,000 square feet. Curious visitors both young and old make pilgrimages from around the world to explore hands-on educational exhibits, view space artifacts, and walk a fine tightrope between learning and fun. Case in point: Dr. Goddard's Lab, a performative exhibit that showcases the 1930s work of Dr. Robert Goddard (often called the "father of modern rocketry"). This madcap show involves a healthy degree of stagecraft, explosions and — while kids might least suspect it — a wonderful introduction to STEM learning.
California Science Center – Los Angeles, California
Far from the Florida launch site that first made it famous, the space shuttle Endeavour is now permanently housed at the California Science Center in Los Angeles. The center is currently in the middle of a $250 million build-out of the Samuel Oschin Air and Space Center, with the Endeavour as its centerpiece. In advance of this, visitors can still visit "Endeavour Together," a companion exhibit to the shuttle itself. There, you can dive deep into the parts and people that made this rocket such a compelling part of modern American history.
American Space Museum (& Space Walk of Fame) – Titusville, Florida
Among several missions (which include honoring our astronauts and preserving history), the American Space Museum lists a primary goal to "inspire the next generation of scientists, innovators, and explorers who will take our nation, and the world, in new and exciting directions." To that end, the museum offers a variety of educational programs and events, on top of their permanent rocket and spacecraft exhibits. The museum's Space View Park also affords the chance to view monuments to U.S. space missions of the past. And of course, Titusville is only a short drive from Cape Canaveral, where you can check out the storied Kennedy Space Center.
The Intrepid Sea, Air & Space Museum – New York, New York
The Intrepid Sea, Air & Space Museum gives a comprehensive look at transport history, from naval history to space exploration and beyond. One of the permanent exhibits is the space shuttle Enterprise, the "prototype NASA orbiter," a rocket that would set the stage for the entire shuttle program. This area boasts 17 unique and immersive "exhibit zones." And of course, museum entry gives you the chance to visit all the non-space areas, too.
Challenger Centers – Various Locations
All STEM-focused parents (and their offspring) should know about Challenger Center for Space Science Education, a nonprofit with the overarching goal to inspire our next generation of space-minded scientific leaders. With dozens of centers across the country (and even internationally), this powerhouse group offers students a chance to get educated in cool, cutting-edge Mission Control room and Space Station backdrops. While there, young learners will participate in simulated lab experiments and staged emergencies, where they learn how to apply critical thinking skills and work in tandem with their peers. Challenger Centers were created by the families of astronauts who died in the Challenger explosion in 1986 as a way of honoring their legacy with future generations. There are centers everywhere from Las Cruces, New Mexico, to Louisville, Kentucky; find the nearest one to you here.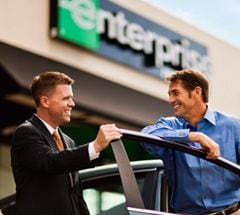 Start A Reservation
Enjoy fast and easy car rental bookings from Enterprise Rent-A-Car at one of our 7,200 branches in cities, airports and neighborhoods near you.
Reserve Now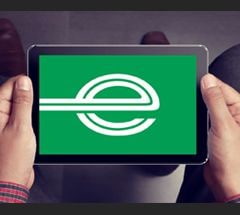 Email Offers
Don't miss an excuse to hit the road: our latest offers delivered to your inbox.
Sign Up