Top 5 Sights in Yellowstone
Story by Jesse Hirsch
Jesse lives in Brooklyn, where he writes about food, agriculture and travel.
Let's face it. You've probably known about Yellowstone's existence since you were a kid.

It's classic vacation Americana, the prototype for a family road trip. But that should not discourage you from making your own pilgrimage, far from it. Yellowstone is a stunning American treasure, a true model of how spectacular our national park system can be.
It's also quite large! At nearly 3,500 square miles, you could explore for years without seeing every nook. And odds are, you don't have years to spend. That's why we've rounded up five must-see stops in the park, so that you won't miss out. Some of them are heavily visited sites, while others are more off-the-beaten path. Whatever you choose, you're sure to be bowled over by Yellowstone's singular beauty and abundant wildlife.

Yellowstone Lake
This beauty is the park's largest body of water, and the largest freshwater lake above 7,000 feet in North America. It's a favorite among boaters and anglers, but there's lots of action for your classic wildlife enthusiast as well. Shallow areas on the south end of the lake stay unfrozen in the winter months (a geothermal quirk), so it's a good spot for cold-weather wildlife viewing. And for the less adventurous visitor, nearby Grant Village and Lake Village offer an abundance of amenities — like, say, a nice cup of hot cocoa to warm your binocular-holding hands.

Grand Canyon of the Yellowstone
No, it's not that Grand Canyon, but you really shouldn't miss it. At 20 miles long and a half-mile wide, the canyon is one of the park's most popular hiking areas (and there are lots of other contenders). The golden cliffs are a photographer's dream, as is the Yellowstone River, which just so happens to be the longest undammed river in the U.S. — more than 600 miles long. The canyon's trails also feature some of the best viewing spots in the park (e.g., Lookout Point, Artist Point, Red Rock Point) to see soaring cliffs and majestic waterfalls.
Grand Prismatic Spring
This attraction may have a grandiose sounding name, but make no mistake — the reality is even better. This spring is an artist's dream, with deep reds, yellows and oranges circling the pool's natural cerulean center. The wild colors are caused by tiny thermophilic bacteria residing on the edges of the spring (intense heat at the pool's center kills all living things). At 160 feet deep and 250-300 feet wide, it's the largest hot spring in the United States. It's also only seven miles from another Yellowstone must-see: Old Faithful.
Old Faithful
Yes, you're surely very familiar with this world-famous natural geyser, arguably Yellowstone's most legendary attraction. There's a reason for the fame! It may not be the biggest geyser in the world (who's counting?), but it will certainly not disappoint. Shooting up 130 feet in the air — 180 feet at peak performance — and providing a regular schedule for viewings, Old Faithful is one of our most reliable forms of natural entertainment. For the diligent clockwatcher, you can pick up an exact timetable at the nearby visitor's center. You can also revel in an abundance of nearby tourist-friendly attractions (e.g., restaurants, shops) that stay open in the warmer months.
Little America
If you're looking to see wolves, elk and bison in the park (and let's be real — who isn't?), look no further than Little America, located in the Lamar Valley along the Northeast Entrance Road (U.S. Route 212). Wildlife enthusiasts should visit in the early morning hours when there's a better chance of spying big game. In the summertime, you might even see the endangered pronghorn (also known as American antelope), a rare beast these days. Oh, and why is this area known as Little America? Because of a nearby "pothole pond" that roughly resembles the continental U.S.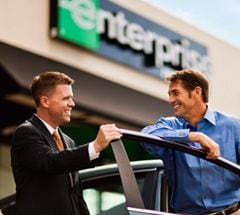 Start A Reservation
Enjoy fast and easy car rental bookings from Enterprise Rent-A-Car at one of our 7,200 branches in cities, airports and neighborhoods near you.
Reserve Now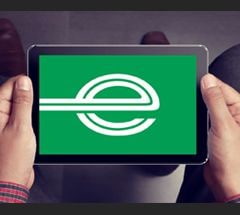 Email Offers
Don't miss an excuse to hit the road: our latest offers delivered to your inbox.
Sign Up