Phoenix to Grand Canyon by Car
For a ride that's as gorgeous as the destination, pack up the car and drive from Phoenix to the Grand Canyon. Along the way you'll encounter Arizona's breathtaking scenery and a variety of outdoor adventures. Once you hit the pavement, a road trip from Phoenix to Grand Canyon by car is only about three and a half hours long – filled to the brim with natural grandeur. Done right, you can use this route for an intriguing tour of some one-of-a-kind spots in Arizona that the entire family will be able to enjoy. So buckle up and enjoy an epic journey from Phoenix, Arizona to Grand Canyon.

Phoenix to Grand Canyon: approximately 3.5 hours
Distance from Phoenix to Grand Canyon: approximately 250 miles
Best Car for this Road Trip: Standard SUV
1. Phoenix

Start off your road trip by heading out of and driving for just over an hour to your first stop, Phoenix. If you have some extra time before getting on the road, check out the Desert Botanical Gardens in Phoenix, a unique attraction located less than a 15-minute drive from the airport. The garden features thousands of plants, including cacti, agave, aloe and more. 

2. Black Canyon City

Black Canyon City, AZ is full of outdoor adventure. Spanning across portions of the New River Mining Districts and the town of Agua Fria, this glorious land is recognized for its magnificent mesas and lush forestry. A quaint city 40 miles north of Phoenix, visitors can enjoy delightful Black Canyon City weather while viewing the Agua Fria National Monument, grab a bite to eat at one of the many Black Canyon City restaurants and spend some time trekking through the great outdoors. Peppered with black igneous rock, this stop is the ideal place to stretch your legs and take in the West's epic landscapes.     


3. Arcosanti

This unusual town is just over an hour north of Phoenix. You'll cover 67 miles via I-17 N on your way. Arcosanti is a fascinating town that focuses on supporting the distinctive architectural philosophy of designer and founder Paolo Soleri. The town is built around an "arcology" concept that merges architecture and ecology. Students from around the world come here to study the concept.


You can take a guided tour of the community or dine in the Arcosanti Cafe, which serves three buffet meals each day. Arcosanti even offers a few affordable rooms for those who want to stay in the community overnight. Visiting hours for Arcosanti are between 9 a.m. and 5 p.m. daily.

4. Sedona

Sedona is another hour north via I-17 N and AZ-179 N. This route takes you across 53 miles, most of which passes through national forests. With so many things to do in Sedona, this stunningly beautiful stop is home to colorful stone formations and rich forests surrounding the town. Sedona is considered a sacred site by Native Americans and offers many attractions that are focused on spiritual practices and various healing techniques.

If you have time for a rejuvenating break from the road, this is the place to go for reiki healing, a massage or spiritual readings. If you want to stretch your legs and learn a little more about the area, visit the Sedona Heritage Museum, which is home to everything from movie memorabilia to vintage machinery.

5. Coconino National Forest

Continue north for about one hour and you'll reach the Coconino National Forest. Located in the Sedona Verde Valley, Coconino is a magical land full of diverse scenery. With changing landscapes around every bend, this forest is known to be one of the most diverse in the United States. Rich with vistas and recreational activities, visitors can explore the dichotomy between land and water as they spend time trekking through canyons and mountains and wading through lakes and streams. The Coconino National Forest map shows scenic drives that provide the perfect opportunity for travelers with limited time. Abundant in cultural history and a paradise of landscapes as far as the eye can see, stopping at this destination is a great way to experience Arizona at its best.

6. Grand Canyon

The last leg of this the longest, spanning 109 miles in just under two hours via I-40 W and AZ-64 N. You'll pass Flagstaff and drive through the Kaibab National Forest before entering the Grand Canyon National Park via the South entrance. This route also takes you through the Grand Canyon Village Historic District.

Visiting the Grand Canyon is a memorable experience for visitors of all ages. You'll find your final destination well worth the drive, no matter where you're coming from. This massive canyon ranges from a depth of 2,400 feet below Yavapai Point on the South Rim to a stunning 7,800 feet at the North Rim. Its path covers 277 miles, offering ample opportunities for the intrepid traveler to head down and explore.


Take some time to your journey so you're prepared not only for , but for your time in the canyon as well. With so many things to do in Grand Canyon, you'll find a wide variety of experiences waiting for you – with something for every visitor.


 

Rent a Car Near the Grand Canyon
Phoenix to Grand Canyon FAQs

What is there to do around Phoenix, Arizona?
You'll find a wide variety of museums and things to do in Phoenix, such as:
 
The Heard Museum –which features 44,000 pieces of Native American art
The Phoenix Zoo – featuring an interactive petting zoo, giraffe encounter and safari train tour
Pueblo Grande Museum and Cultural Park – which features pre-Columbian archaeological ruins
 
For more ideas on the best things to do in Phoenix, check out the Visit Phoenix website.
 
What is special about Sedona, Arizona?
Sedona is a must-see for nature lovers as it's known for its breathtaking landscape. The sandstone canyons are a vibrant red color and are surrounded by pine forests. It offers countless areas for hiking, biking and observing . The lack of ambient light makes Sedona an ideal location for stargazing as well.
How much does it cost to go to the Grand Canyon?
The cost to enter the Grand Canyon depends on your means of transportation. A vehicle permit costs $35 and a motorcycle permit costs $30. Entering on foot, bike or via park shuttle bus costs $20. Purchasing a single permit gives you access to the canyon for seven days and includes access to the North and South Rim. Visit the Grand Canyon National Park website to view up-to-date Grand Canyon entrance fees.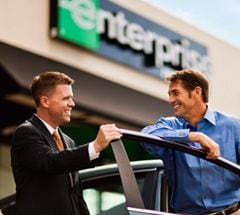 Start A Reservation
Enjoy fast and easy car rental bookings from Enterprise Rent-A-Car at one of our 7,200 branches in cities, airports and neighborhoods near you.
Reserve Now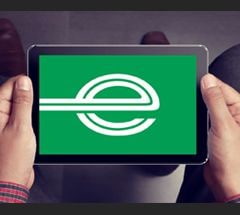 Email Offers
Don't miss an excuse to hit the road: our latest offers delivered to your inbox.
Sign Up