Road Trip from Denver to Yellowstone
Take the road less traveled to see the historic and awe-inspiring Yellowstone National Park. While there are a variety of locations where you could begin your journey, one of the most scenic is to start in Denver, Colorado. Whether it's a short weekend trip or a four day sojourn, there's so much to see along the way to America's first national park. Rent a car and go on this trip at your own pace.
Drive Time from Denver to Yellowstone: approximately 10-11 hours
Distance from Denver to Yellowstone: approximately 600 miles

1. Denver, CO

Start off by renting a car at Denver Airport. Visitors should keep in mind that the airport is located about 30 minutes outside the city. If you're not in a hurry to hit the road, why not spend some time in the Mile High City? Catch a Rockies baseball game, see the Denver Botanic Gardens or drive the Mount Evans Scenic Byway. You could also go shopping at the 16th Street Mall.
 

2. Estes Park, CO

Estes Park is only a 70 mile drive from Denver but definitely a drive to remember. The final destination may even haunt your dreams! Explore the scenic downtown area before setting out to the Stanley Hotel which inspired Stephen King's book The Shining. If you're feeling especially brave, spend the night in the infamously famous, Room 217. Although you may need to make a reservation in advance as it is their most popular room.

If your trip allows, explore one of the many beautiful hiking trails in Rocky Mountain National Park, many of which are just minutes away from town. To find the best hike for your experience level, head over to the visitor center, located just Northeast of the intersection of Big Thompson Ave. and N. St. Vrain Ave.


3. Loveland, CO

Depending on your agenda, consider making a pit stop at Loveland for a quick bite to eat or if you need to stretch those legs, get in some hiking. Beer enthusiasts can also sample locally brewed craft beers at Loveland Co. Brewery while art aficionados can go on a self-guided art walking tour of the town. Whatever you may choose, it's time well spent.


4. Jackson, WY

The next leg of our journey is about a seven hour drive from the edge of Colorado into Wyoming proper. From Loveland, head west across I-80 and consider stopping at Rock Springs, Wyoming to eat and fuel up. From Rock Springs, head north on U.S. 191 to our next destination in Jackson Hole, WY. See the Antler Arches in downtown Jackson; however, not to worry, no animals were harmed during the construction of these distinctively western pieces of architecture. Each year, local Boy Scouts collect the antlers which naturally fall off from young elk as part of their winter shedding. Perhaps stay for dinner at the Million Dollar Cowboy Bar. There are also many hotels and lodges so travelers can rest for a night.


5. Grand Teton National Park

Before heading over to Yellowstone, why not stop at another National Park? Grand Teton National Park is less than 5 miles north from Jackson Hole. Once there, you can take in the view of the majestic Teton Mountain Range. There are over two hundred miles of trails to explore or spend the day floating on the Snake River. Keep an eye open for wildlife and have your camera ready!


6. Yellowstone National Park

Another ten minutes of driving to the north and you've arrived at Yellowstone! As soon as you enter Yellowstone National Park, get your day pass and stop at the nearest Visitor Center to grab a map. With nearly 3,500 square miles to explore, plan your excursion but make sure to visit Old Faithful and smell the Sulphur!

Yellowstone became the first national park in 1872. The park resides in three different states: Wyoming, Montana and Idaho. It's one of the only places in the world where you can see hot springs, mudpots and geysers. Visitors can also explore mountains, forests and lakes to watch wildlife ranging from bison, grizzly bears and gray wolves. Gray wolves are especially fascinating as they were restored to the park in 1995.

Depending on the time of year that you visit, there is so much to do at the park from camping, bicycling, boating, hiking, fishing and more. Make sure to check road conditions for closures as well as road construction, which can be ongoing year round. If you plan to stay the night at Yellowstone, be sure to book lodging ahead of time.

When you're ready to head home, you can return your rental car at the Jackson Hole Airport or if you'd like to continue exploring head southwest to Salt Lake City and add Utah to the list of states visited. Or head further north into Montana and check out Glacier National Park!

 

Denver to Yellowstone Road Trip FAQs

 

 

What Is the Best View of the Denver Skyline?

There are multiple places in Denver where you can snap an impressive image of the skyline. One of the best is at El Five, which offers an incredible view of downtown. Other great spots include 54thirty, Ale House Denver, Prost Brewing Company, the upstairs patio at Avanti, and City Park behind the Denver Museum of Nature and Science.


Is the Stanley Hotel Really Haunted?

Whether the Stanley Hotel, located in Estes Park, Colorado, is haunted depends on who you ask. Various rooms in the hotel are considered "spirited" rooms because they feature a high rate of paranormal activity. These rooms include the infamous Stephen King Suite 217, the Ghost Hunters' favorite room 401, and rooms 407 and 428.

The Stanley Hotel offers guests nightly spirit tours that take them through the accommodation's darkened spaces, introducing them to active phenomena and folklore surrounding the building. Many people staying at the hotel claim to encounter activity, but staff cannot guarantee otherworldly interactions on the tour. Consider taking the spirit tour to judge the hotel's ghostly history for yourself!Are There Rest Stops Along the Way in Wyoming?


Are There Rest Stops Along the Way in Wyoming?


There are plenty of rest areas in Wyoming along the way to Yellowstone. The first one you'll encounter is the Southeast Wyoming Welcome Center at I-25 exit 4 in Cheyenne. There are picnic tables, clean restrooms, and room for the kids to play. If you bypass Cheyenne and head toward Laramie instead, you can stop at the Petro Laramie gas station after crossing into Wyoming.

From there, rest stops along the way include Wagonhound Rest Area, Fort Steele Rest Area, and Bitter Creek Rest Stop.


What are some good local restaurants in Jackson, WY?

Jackson offers a wide variety of restaurants to satisfy any craving. Local Restaurant & Bar on Jackson's historic town square features a seasonal menu of ranched meats and fresh seafood. The eatery focuses on dry-aged steaks, house-made sausages, and an abundance of locally sourced produce.

If you're craving Italian or Spanish tapas, give Bin22 a try. This stylish restaurant is the area's premier wine bar and specialty grocer, with menu items ranging from black truffle pork sausage to dry-cured prosciutto.

Another delicious option in the town square is Liberty Burger. Enjoy grass-fed, hormone-free burgers, fresh salads, milkshakes, and classic sides.


Do the Grand Tetons Experience Road Closures?


Roads in Grand Teton National Park experience seasonal closures depending on the weather.

The Teton Park Road to the Signal Mountain Lodge from Taggart Lake Trailhead is closed to all vehicles from November 1 through April 30.

Signal Mountain Summit Road and Moose-Wilson Road are also affected by closures from November 1 until road conditions clear, usually around mid-May.

Antelope Flats, Grassy Lake, Deadmans Bar, Pilgrim Creek, Two Ocean, and Schwabacher are seasonally closed based on weather and road conditions. Call 307-739-3682 or check at the visitor center for up-to-date information.
 

Are There Kid-Friendly Hikes in Yellowstone Park?


Absolutely! Yellowstone features many short family-friendly hikes that are ideal for kids. These include:

- The Mammoth Hot Springs terraces
- Uncle Tom's Trail,
- Upper Geyser Basin Trail
- Storm Point Hike
- West Thumb Geyser Basin
- Tower Fall, Porcelain Basin,
- Trout Lake Trail
- Wraith Falls
- Undine Falls
- Ice Lake
- Harlequin Lake Trail
- Geyser Hill Loop Trail
- Black Sand and Biscuit Basin Trails
- Mystic Falls Trail.

Review the map at the National Park Service's website to locate the trails.


When is the Best Time to Visit Yellowstone?

The best time to visit Yellowstone is during the spring and fall shoulder seasons when you can enjoy small crowds and mild weather. This means visiting Yellowstone from April to May or between September and November. July and August are the most popular months to visit because the weather is warm enough to go camping and the kids are out of school. Just remember that Yellowstone can experience cold weather even in the summer, so bring extra layers just in case the temperatures drop below freezing.

Most visitor centers, general stores, and other facilities close by early November, and park roads to popular features inside the park don't open until the third week in April.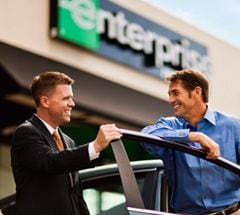 Start A Reservation
Enjoy fast and easy car rental bookings from Enterprise Rent-A-Car at one of our 7,200 branches in cities, airports and neighborhoods near you.
Reserve Now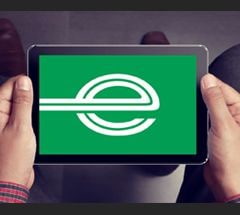 Email Offers
Don't miss an excuse to hit the road: our latest offers delivered to your inbox.
Sign Up