Known for its epic views, heart-pounding curves, and countless opportunities for adventure, the Road to Hana drive in Maui makes for an unforgettable road trip. With so much to see, deciding where to stop and spend time on your drive along Maui's east coast can be difficult (not speaking of the many hairpin turns and one lane bridges). Get ready to hit the road and discover the best stops from Paia to Hana.

Drive Time from Paia to Hana: approximately 3-6 hours one way (dependent on stops)
Distance from Paia to Hana: approximately 45 miles
1. Paia

For the best Road to Hana experience, start your trip in Paia, a welcoming North Shore town that's just east of Kahului Airport. Consider staying overnight in Paia before starting your road trip, as you'll get a chance to stock up on snacks and lunch at local favorite Mana Foods and fuel up your rental car for the drive ahead. Since gas stations can be difficult to find along the coast, you'll want to make sure you have everything you need before starting the drive.

Travel tip: start your trip before 8 in the morning if you are planning on driving out to Hana and back the same day. It is easy to lose track of time and end up having to drive back to Paia in the dark which is not recommended.

2. Ho'okipa Beach Park

Considered one of the best places in the world for windsurfing, Ho'okipa Beach Park lies only a few miles and about a 15-minute drive northeast of Paia. Since the strong wind and currents make this area an incredibly challenging place to windsurf, make sure you know the risks before getting in the water. If you'd rather watch from dry land (highly advised), Ho'okipa Beach is a great place to marvel at the pros as they show off their skills.

Travel tip: Visitors should know that parking at this beach is extremely limited and requires pulling off the main track onto a dirt road.

3. Road to Hana Mile Marker Zero

Drive another 8 miles/15 minutes to your next stop. Of all the Road to Hana mile markers, this is perhaps the most important. You'll encounter mile marker "0" as State Route 36 turns into State Route 360, indicating the official start of the Road to Hana. Take a deep breath and get ready for one-of-a-kind drive, filled with lush greenery, jaw-dropping waterfalls and numerous curves.


4. Twin Falls

Another 2 miles or 5 minutes down the road you'll find one of the first major groups of waterfalls on the Road to Hana, Twin Falls is also one of the most majestic. You'll find waterfalls just a short hike away from the Twin Falls parking area, but if you have time, keep hiking to see even more falls and pools along Ho'olawa Stream. No matter how far you go, these falls are perfect for a swim and some stunning photos. Various guided hiking tours are also available, especially if you want to spend some time here.


5. Na'ili'ili-haele Stream and Waterfall

About 5 miles east of Twin Falls, you'll find even more falls and pools surrounded by a bamboo forest. One of the most popular Road to Hana waterfalls, Na'ili'ili-haele Stream and Waterfall is easy to tackle, even for novices. Stroll through the bamboo forest, follow the stream, and you'll find a string of beautiful waterfalls in no time.


If you're wearing hiking shoes and you're up for a challenge, keep going to find even more waterfalls and secluded pools. Be sure to bring a swimsuit, as you can expect to get wet as you seek out the best views.


6. Garden of Eden Arboretum & Botanical Garden

While you can see trees, flowers, and local flora all along the Road to Hana, the Garden of Eden Arboretum & Botanical Garden in Haiku on mile marker 10.5, offers an excellent opportunity to see gorgeous blooms and slip into what feels like a slice of paradise. This arboretum spans 26 acres and features 2.5 miles of nature trails, along with highlights like an enchanted forest, banana and mango groves, and astonishing views of the Upper Puohokamoa Waterfalls.

Although it's been open to the public for decades, the Garden of Eden is a bit off the beaten path, especially for waterfall chasers. As one of the best secret stops on the Road to Hana, it's one that you won't want to miss.

Travel Tip: there's a per person admission fee to enter the garden.

7. Kaumahina State Wayside

After a few minutes' drive east from the Garden of Eden, stop at Kaumahina State Wayside. Perched right on the coast, this is the ideal spot for picnicking and taking in the views of the Ke'anae Peninsula and Maui's beautiful coastline. Watch for the wild chickens that call this small state park home as you feel the breeze and snap some photos of the coast.

8. Upper Waikani Falls

If you make only a few Road to Hana stops, Upper Waikani Falls should be one. After all, this side of Maul is known for its stunning waterfalls, and Upper Waikani Falls, or Three Bears Waterfalls, is one of the most amazing. Located on the mountain side of the highway, these falls are easy to see from your car. Take a short hike and splash around in the falls to really enjoy the experience.

Visitor tip: water shoes are recommended for this stop. As you get back on the road, look for several food stands/carts to enjoy local fruit snacks, drinks and much more.

9. Wai'ānapanapa State Park

Located only a few minutes from Hana, Wai'ānapanapa State Park offers some of the best coastal hiking and views you'll find anywhere on the Road to Hana. This family-friendly state park is also home to a small black sand beach, blow holes, volcanic caves, native wildlife, and countless opportunities for exploring the wild side of Maui's east coast.

10. The Town of Hana

Just past Wai'ānapanapa State Park, Hana is the perfect spot to grab a bite to eat and take a break from the morning drive. Stop by the Hana Cultural Center to learn more about this area and its fascinating history, take in the views at the Hana Bay Beach Park, browse the many art galleries, and sample the banana bread, a local specialty. If you're planning to stay the night, take your pick from the many guest houses, hotels, and resorts in this coastal spot, which should be booked in advance of your trip.

11. Seven Sacred Pools of Ohe'o

No road trip to Hana should end in the town itself. Instead, drive about 10 miles farther along Hana Highway until you reach the Seven Sacred Pools of Ohe'o in Haleakalā National Park. As one of the most popular things to see on the Road to Hana, Ohe'o Gulch is an essential stop and the ideal way to finish your road trip in a memorable way.

Since mudslides and rockslides can close parts of this area, visit the ranger station first to confirm what's open. Then go for a swim in your choice of plunge pools and cool off under the beautiful waterfalls that dot this sacred space.

Whether you stop at a handful or at all these points of interest along the Road to Hana, Maui's natural beauty will quickly become apparent. Be sure to bring a swimsuit, hiking shoes, rain gear, and a camera to capture the gorgeous Road to Hana sights on this epic road trip.

This is your turnaround point to either go back to Hana for an overnight stay or to head back to Paia and beyond.

 

See All Road Trip Guides
 


Driving to Hana FAQs
 

What are the best stops along the Road to Hana?

The best stops on the Road to Hana are the marvelous natural preserves, waterfalls, and vistas. Save plenty of time for Twin Falls, Waikamoi Preserve, the Seven Sacred Pools at Ohe'o, and other areas of extraordinary natural beauty.

Where are the waterfalls on the Road to Hana?

If you're looking for the best waterfalls in Maui, you're in luck. On the Road to Hana, waterfalls are everywhere. Start the Road to Hana with a stop at Twin Falls, end it at the Seven Sacred Pools at Ohe'o, and visit Haipua'ena Falls, Upper Waikani Falls, Hanawi Falls, Pua'a Ka'a Falls, and others along the way.

What is the best start time for the Road to Hana?

To see as much as possible, plan your Road to Hana start for 6 a.m. An early start increases your chances of avoiding the crowds and snagging elusive parking spaces, too.

How long does the Road to Hana take?

From Paia to Hana, the drive itself takes about two hours. However, your total Road to Hana time will depend on how often you stop and how much you explore along the way.

What is the best back road for the Road to Hana?

Roads are few in this part of Maui, so you won't find any back roads as an alternate route. In most cases, you can't drive rental cars past the Seven Sacred Pools at Ohe'o due to the poor road conditions that lie ahead. At Enterprise, we highly recommend that visitors allow two and a half hours to complete the return Road to Hana trip during daylight. Alternatively, you can spend the night in the Hana area and complete the return trip the following day.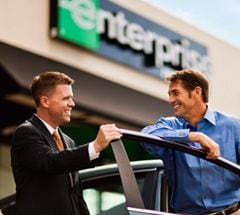 Start A Reservation
Enjoy fast and easy car rental bookings from Enterprise Rent-A-Car at one of our 7,200 branches in cities, airports and neighborhoods near you.
Reserve Now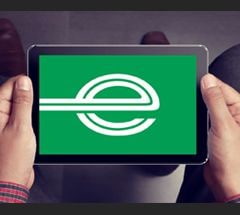 Email Offers
Don't miss an excuse to hit the road: our latest offers delivered to your inbox.
Sign Up