Road Trip from Dallas to the Grand Canyon
The Grand Canyon is one of the world's most magnificent places; it stands as an unparalleled testament to the sheer power and beauty of nature. Whether you love outdoor activities or you simply want to feast your eyes on something unforgettable, the effort it takes to travel to this unforgettable destination from Dallas is more than worth it. Thinking of driving to the Grand Canyon? Here are a few itineraries that might serve as inspiration for your upcoming road trip.

Drive Time from Dallas to the Grand Canyon: approximately 15 hours
Distance from Dallas to the Grand Canyon: approximately 1,037 miles
1. Dallas

After you pick up your rental car, hop on I-35 and head west. If you have two qualified drivers in the car, you can punch out the trip to the Grand Canyon in a single day.

Before you head out, be sure to do some sightseeing in Dallas. There are plenty of places to choose from. Some popular spots include the Dallas Museum of Art and the Dallas World Aquarium. If you want to spend some time outdoors, head to the Dallas Arboretum and Botanical Garden. All of these attractions are highly rated by visitors and residents alike. 
 

2. Santa Rosa

Make a stop in Santa Rosa, New Mexico, where you'll find the Blue Hole. This natural spring is 81 feet deep and provides opportunities for year-round scuba diving. You'll also enjoy the town's historic vibe and its Route 66 flavor. If you're a fan of John Steinbeck, you'll recognize the name of the nearby Pecos River from the book "Grapes of Wrath." There are plenty of comfortable and convenient hotels in Santa Rosa where you can crash for the night.


3. Flagstaff

There are three routes between Santa Rosa and the Grand Canyon. The northernmost route will take you near Utah. The southernmost route is the shortest and will take you near Flagstaff, Arizona.

All the routes are scenic, but if you want to see more civilization along the way — and, thus, more opportunities for bathroom breaks and snack stops — take I-40, which is the southernmost route. This part of your journey should last just over seven hours if you don't run into heavy traffic. You'll arrive at the Grand Canyon with enough time to grab a nice dinner or find a nice place to view the majesty of the canyon.

4. Grand Canyon

This is your time to explore the Grand Canyon. Get acquainted with the area by driving along the South Rim. Pull off at all the lookouts along the way, take some selfies, practice your fine photography skills, and do some walking.

Then, take your pick of the other activities at the Grand Canyon. You can go for a hike; they range from moderate difficulty to those that are only for seasoned experts. For a unique perspective of the canyon, take a mule ride or a helicopter ride. You could even go river rafting. There are tons of great places to eat in the area, too. Try Plaza Bonita in nearby Tusayan for a Mexican meal you're not likely to forget.
 

5. Albuquerque

Head back to Dallas, and stop at any places along the way that caught your eye on the drive up. Perhaps you should take an extended break in Albuquerque, where you can ride on the Sandia Peak Tramway, explore Old Town, or pay a visit to Petroglyph National Monument. For a true thrill, take a hot-air balloon ride over the Rio Grande Valley.

No matter where you're driving from, you'll have a blast on your road trip to the Grand Canyon. Pack lots of snacks for the ride, and be sure to have a playlist ready that encourages exploration. The journey should be just as amazing as your destination, so plan stops along your route that will let you stretch your legs, enjoy good food, and feast your eyes on beautiful sights. Make this the best road trip ever!
 

 

Dallas to the Grand Canyon FAQs

 

What is the best time of year to visit the Grand Canyon?

March through May and September through November are some of the best times to go to the Grand Canyon. There are fewer crowds and temperatures are cooler. Another perk of visiting in the spring time is that desert plants and flowers flourish, providing gorgeous scenery and great backdrops for photos. 

 

What is there to see in Flagstaff?

There are lots of neat things to do in Flagstaff, Arizona, including:

- Lowell Observatory, with innovative telescopes that allow you to see the sun and stars up close when visibility is at its peak.
- Museum of Northern Arizona, featuring a wide variety of ancient artifacts, art displays, and science exhibits. 

 

What is there to do in Old Town Albuquerque?

Old Town Albuquerque features many different attractions and activities, such as: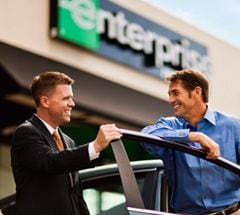 Start A Reservation
Enjoy fast and easy car rental bookings from Enterprise Rent-A-Car at one of our 7,200 branches in cities, airports and neighborhoods near you.
Reserve Now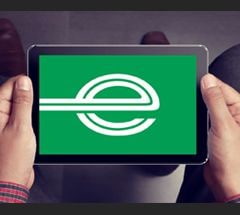 Email Offers
Don't miss an excuse to hit the road: our latest offers delivered to your inbox.
Sign Up