Utah National Parks Road Trip & Driving Tour
Not only does Utah have some growing cities, it's also home to five incredible national parks. From Arches to Zion, the national parks in Utah offer stunning scenery and exciting activities. Even better, a road trip from Salt Lake City makes it easy to discover the best these parks have to offer. When you're ready for the Salt Lake City tour of national parks, load up the rental car and begin your journey.

Drive time from Salt Lake City to National Parks: approximately 10 hours
Distance from Salt Lake City to National Parks: approximately 650 miles
Best car for this road trip: Full-Size SUV
1. Salt Lake City

You know you'll see some beautiful scenery when you head out on your Utah national park road trip, but don't forget to enjoy some of the views around Salt Lake City before you leave. The Great Salt Lake is located just northwest of the city, and it offers distinctive vistas and great recreational opportunities.

If you enjoy hiking, head to Antelope Island State Park to find over 45 miles of trails providing some spectacular views of the lake and surrounding mountains. For a truly unique experience, try floating in the Great Salt Lake. The extreme salinity allows you to effortlessly float in the water.

2. Zion National Park

While exploring around the Great Salt Lake is a unique experience, when you're ready to see the national parks of Utah, you'll begin your journey by heading south on Interstate 15 for about four hours and 30 minutes and 308 miles to reach Zion National Park. Zion is the state's first national park, established in 1919. Its most prominent feature is Zion Canyon, which has areas up to a half-mile deep and stretches for 15 miles.

However, the canyon isn't the only highlight of the park. If you want to see some lovely waterfalls, the Lower Emerald Pool Trail is an easy 1.2-mile roundtrip hike that has views of the waterfalls and Lower Emerald Pool. If you're looking for a different view of the canyon, The Narrows is one of the most popular hikes in the park. It takes you to the narrowest part of the canyon and gives you an impressive view of walls that soar 1,000 feet above you.

3. Bryce Canyon National Park

Located just one hour and 20 minutes and 72 miles northeast of Zion on U.S. Route 89 is Bryce Canyon National Park. Established in 1928, Bryce Canyon is Utah's second-oldest national park. When you stand at the edge of Bryce Amphitheater, you'll look out over a sea of crimson-colored hoodoos, which are oddly shaped rock pillars left behind from erosion. Bryce Canyon has the largest collection of hoodoos in the world.

Not only does Bryce Canyon offer your usual recreational activities, such as hiking, camping, and ranger programs, it's also home to the Geology Festival, Prairie Dog Festival, and Astronomy Festival.

4. Capitol Reef National Park

When you're finished taking in the beauty at Bryce Canyon, your road trip will continue north to Capitol Reef National Park, which was established in 1971. While you have several route options to take you there, the fastest is heading north on Utah State Route 22, east on Utah State Route 62, and east on Utah State Route 24 for about two hours and 112 miles. This hidden treasure sits in the Waterpocket Fold, which is a geologic wrinkle in the earth that stretches nearly 100 miles.

If you'd like to explore the canyons, cliffs, bridges, and domes, the park has almost 200 miles of hiking trails that range from easy trips to multi-day journeys. The park also offers opportunities for bicycling, rock climbing, and scenic road tours.

5. Arches National Park

From Capitol Reef, it's about two hours and 132 miles on Utah State Route 24 and Interstate 70 east to reach Arches National Park. Established in 1929, Arches is perhaps Utah's most recognizable park, with its natural sandstone arcs. In fact, the park has over 2,000 of these amazing archways. If you want to stick to the paved roads, you can still see many of the arches, pinnacles, and towers. However, when you travel off the beaten path, you can discover even more beauty.

For an easy hike, take the 0.5-mile roundtrip Double Arch trail. This relatively flat gravel trail takes you out to two giant arches that are joined at one end. The 3.4-mile roundtrip Tower Arch trail offers more of a challenge. It climbs over steep but short rock walls, cuts through a valley, and then winds its way through sand dunes and sandstone fins.

6. Canyonlands National Park

After you've had a chance to discover some unusual rock formations at Arches, the last stop on your road trip will be Canyonlands National Park. This national park is a simple 30-minute and 26-mile drive west on Utah State Route 313. Canyonlands was established in 1964 and offers a breathtaking landscape of canyons, buttes, and mesas carved out by the Green River, Colorado River, and other tributaries.

The park has a variety of ways for you to take in the stunning scenery. Island in the Sky is one of the best scenic drives in the park. The 34-mile roundtrip journey offers several overlooks 1,000 feet above the terrain for spectacular views of the canyons. Take in the scenery on one of the hundreds of miles of hiking trails or mountain bike trails. You can also take a kayak on the flat water part of the rivers or raft the whitewater section.

When you're ready to discover the unforgettable beauty that the national parks of Utah have to offer, get a rental car in Salt Lake City and set out on this sensational road trip.

 

Utah National Parks Tour FAQs

 

What is the best time to visit Utah National Parks?

April, May, September, and October are ideal times for exploring Utah's National Parks. During this time, tourism is moderate and the weather is mild. The average temperature during these seasons ranges from the low 60s to upper 70s. 

 

How many days do you need in Zion National Park?

The amount of time you spend at each park is dependent on the total length of your road trip and how much hiking you'd like to do at each one. However, many people suggest spending at least two days at Zion based on its size and beautiful landscape. 

 

What should I do in Salt Lake City?

The following attractions are must-sees in Salt Lake City:

- Big Cottonwood Canyon 
- Red Butte Garden 
- Salt Lake Temple
- Utah State Capitol 
- Natural History Museum of Utah

Head to visitutah.com for more things to do in Salt Lake City.

 

What should I pack for a national park trip?

For a safe and fun visit to national parks, there are several supplies you should pack, such as:

- Sunscreen
- A hat
- Plenty of water
- Hiking boots
- Rain gear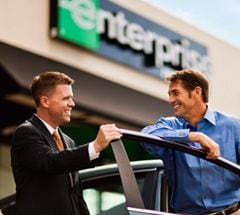 Start A Reservation
Enjoy fast and easy car rental bookings from Enterprise Rent-A-Car at one of our 7,200 branches in cities, airports and neighborhoods near you.
Reserve Now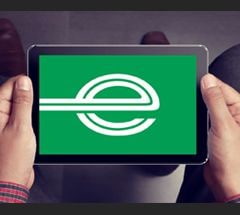 Email Offers
Don't miss an excuse to hit the road: our latest offers delivered to your inbox.
Sign Up