Tips for Driving in Ireland

Ireland is one of the world's most popular destinations with numerous attractions located in the beautiful countryside. Get familiar with local rules, signs, and types of rental cars available before you embark on your journey.
Speed Limits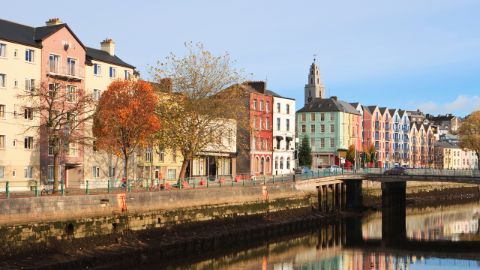 Motorways 120 km/h
Dual carriageways 100 km/h
Main roads 80 km/h
Built up areas 50 km/h
N-roads = National Roads
R-Roads = Regional (minor) roads
The Irish police are known as the Garda Sióchána
Driver's Checklist
Valid documentation - driving license and vehicle rental agreement
Warning triangle - not a legal obligation, but always useful
First aid kit
Loose change for tolls, unless you have opted for an EXPRESSTOLL tag as part of your rental
GPS - road signs in rural Ireland can be confusing
112 is the European emergency number

Gaeltacht Areas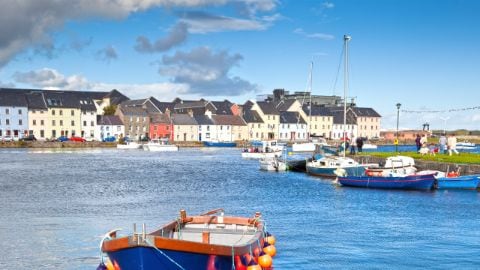 Road signs in Ireland usually show place names in both English and Irish, apart from in the Irish-speaking Gaeltacht areas along the west coast, where local signs are only in Irish (Gaeilge). A few useful ones to know are:
- Géill slí: Yield (give way)
- Stad: Stop
- Go Mall: Go Slow
- Bóthar Dúnta: Road Closed
Dos
Always remember to drive on the left. In Ireland you drive on the left side of the road and the driver sits on the right-hand side of the car.
Roundabouts (rotaries) are commonplace in Ireland and the rules are simple: yield to all vehicles coming from your right and always turn left on entering the roundabout. 
Prepare for your journey properly. There are not many service stations on motorways in Ireland.
Abide by the laws of the road. Even foreign drivers can be issued with penalty points.
Wear your seat belt. Front and rear seat belts are mandatory. Children must use booster seats or an appropriate child restraint system.
Don'ts
Don't use your mobile phone while driving. Not only is it dangerous, but it's against the law and you could be fined up to €2,000.
Many minor roads can be narrow with no 'hard shoulder'. Watch out for oncoming traffic and adverse road conditions.
Don't drink and drive, it's a very serious offence in Ireland. The legal limit for fully licensed drivers is 0.05mg/ml in Ireland.
Speed. Mobile speed camera detectors and police checkpoints are commonplace throughout the country.
Don't beep your horn between 11:30 pm-7:00 am
Don't turn left when the traffic light is red, this is not allowed.
Don't get caught out
Toilets in Ireland are often labelled in Irish:
Mná - Ladies
Fir - Gents
This is sometimes abbreviated to M and F, which can be mistaken for Male and Female, when in fact it's the opposite!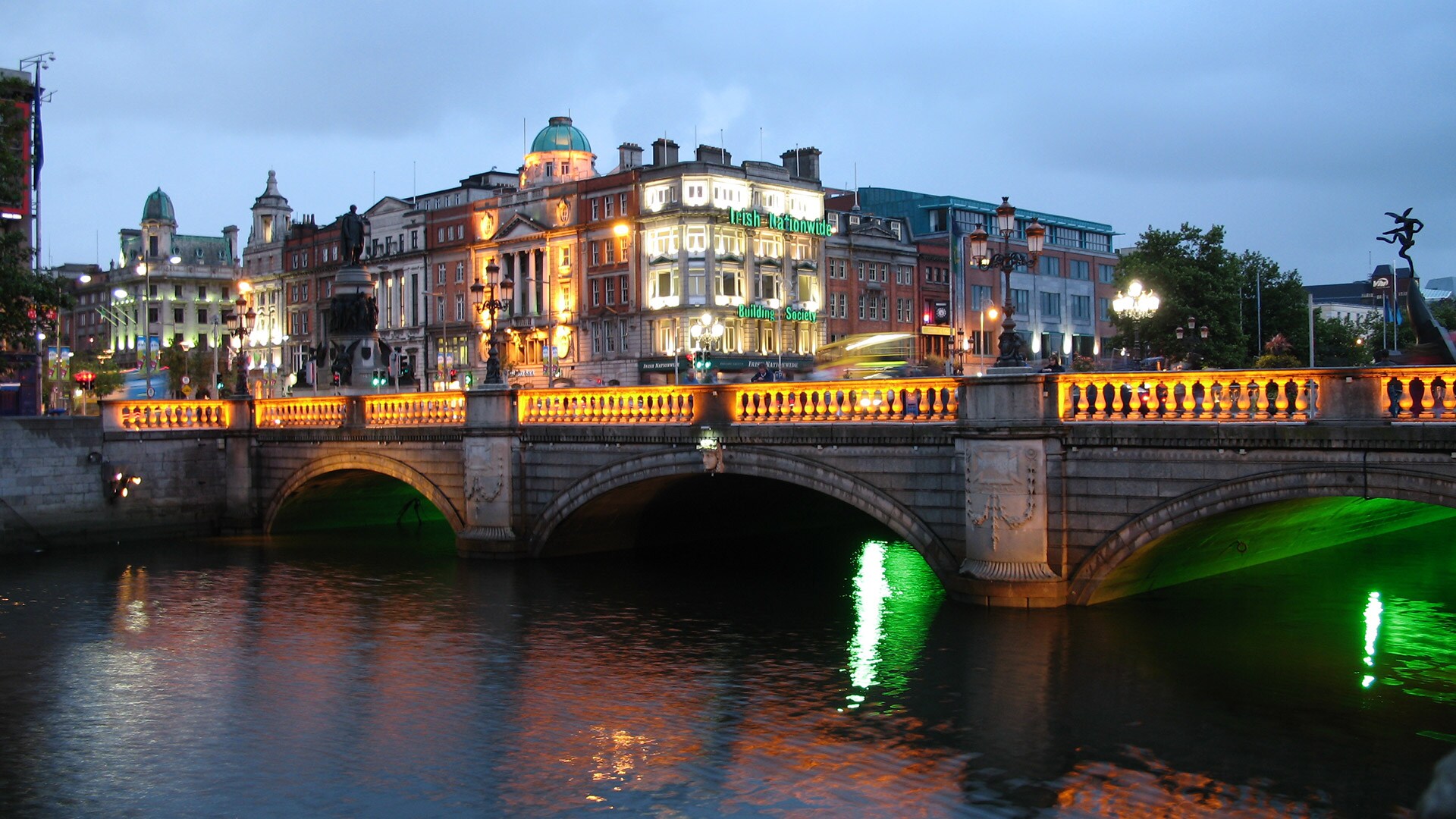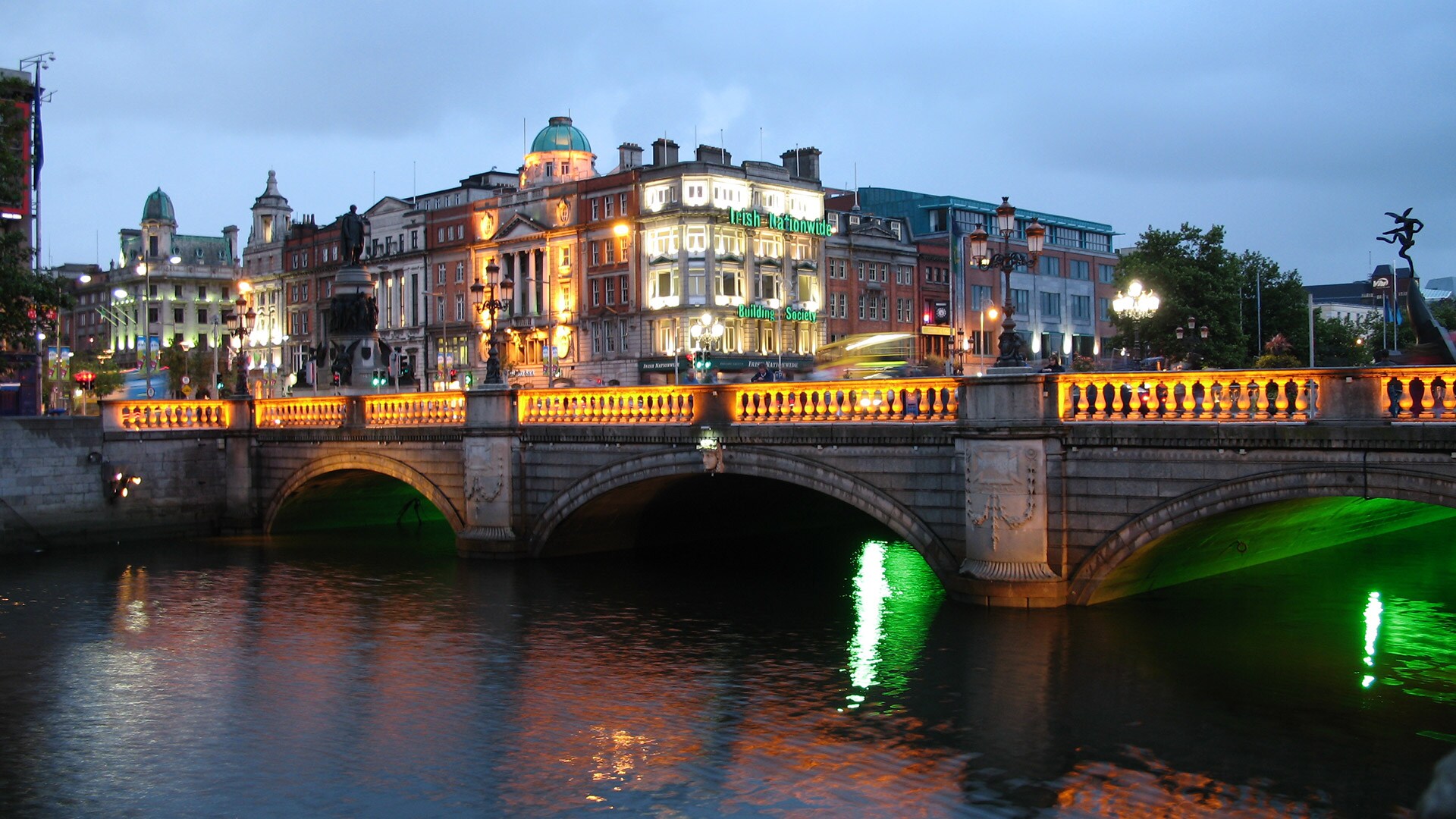 Car Rental Locations
You'll find an Enterprise Rent-A-Car location perfect for your adventure.
Airport: Begin the trip as soon as you arrive. Airports are usually located near major roadways that will allow you to get on the road quickly.
Neighborhood: Great for day trips or to begin your journey after a visit to a major city.
Train Station: Rent at a train station to explore a region further.
One-Way Rentals Within Ireland
Some branches in Ireland will allow you to return the vehicle to another branch within Ireland for an additional charge.
Cross Border Regulations
Renters are allowed to travel within Ireland and Northern Ireland.
Please note that all North American renters will be required to purchase mandatory liability insurance.
Legal Requirements for Driving in Ireland

At the time of rental, all drivers must produce a valid driver's license and two proofs of address including photographic identification. All overseas renters require a passport as well as a driver's license.
Automatic and Manual Transmissions

Many rental cars in Ireland have manual transmissions, so be sure to designate an automatic transmission if needed.
Park Smart

Be prepared to pay for parking in most instances. Look for street signs showing parking information for guidance. You can pay for parking using coins in the pay and display machine on the street or pay by text.
For more information visit: www.apcoaconnect.ie (Republic of Ireland) and www.parkbytext.co.uk (Northern Ireland)
Fuel Your Adventure
Opposite from what is common in the U.S., green handle pumps are unleaded petrol (gas), and black handles are diesel. The petrol cap on your vehicle will indicate whether it takes petrol or diesel.
Enterprise Plus
•Include the Enterprise Plus number at the time of reservation to earn points on qualifying rentals in Europe. Members can redeem points for free rental days at thousands of participating Enterprise® locations worldwide.
Emerald Club
• Emerald Club® makes the car rental experience faster with Priority Service. Include the Emerald Club member number at the time of reservation to earn credits toward free days on qualifying rentals.