Going Alone on Highway 50 — the Loneliest Road in America
Story and photos by Kristin Addis
Kristin is a freelance travel writer based in Reno, Nevada. See more of her work on Instagram.

The 409-mile drive across Nevada features sand dunes, hot springs and plenty of social distancing.
After eight years of solo travel, I've learned that there's a stark difference between being alone and being lonely. Being alone often is a choice that results in solitude. But I can pack up my bags and be with loved ones whenever I want, which is exactly what I did last year when I left Berlin to be with my boyfriend in Nevada.
But the Covid-19 pandemic brought a gnawing, empty feeling — otherwise known as loneliness. As a new resident of Reno during a time of social distancing, I felt isolation compounded by fear of the future. I was itching to escape, partly from the constant worries of quarantine and partly from my daily life, which felt like it was standing still; I needed movement.
I decided to take my first solo road trip in Nevada on the state's portion of Highway 50, dubbed the "Loneliest Road in America" by Life Magazine in 1986. Carson City and Great Basin National Park bookend this stretch of road that cuts through the heart of the state with miles of mostly empty desert. With the promise of adventure that was once a constant in my life, I decided to go on the 409-mile drive.
Starting the Desert Drive
I set off from my adopted hometown of Reno, taking the Highway 50 alternate route to the small city of Fallon. After driving 60 miles, I reached Fallon's "Oasis of Nevada" welcome sign and felt a sense of anticipation for what was to come. This was the adventure I needed. I filled up on gas and stocked up on water for the rest of the ride.
From Fallon, I headed 30 miles east toward Sand Mountain, a large sand dune formed from the dirt of a dried-up lakebed. The impressive 2-mile-long, 600-foot-high dune rises from the flat desert, and the gusting wind around Sand Mountain sounded like a beat from a rap song. An access road leads to the dunes, but I opted to see it from Highway 50. From my vantage point, I still found the dune to be majestic and a stark contrast — in both size and height — from its surroundings.
Then, the landscape became desolate. The 100 miles from Sand Mountain to Spencer Hot Springs resembled the surface of Mars — except for a few quirky stops like Middlegate Station, a rest stop with a motel, restaurant and gas station. But I grew excited with every passing mile. Ever since I learned that Nevada has the highest number of hot springs in the United States, I wanted to visit Spencer Hot Springs and experience the natural pools for myself.
I made it to the spring's entrance by midday. I was the only one there, which wasn't a surprise because I was traveling "The Loneliest Road" at a time when social distancing was in full effect. I welcomed sole ownership of the hot spring and let myself sink into the steamy waters for some solitude.
Seeing Stars in a National Park
After a restful stop at the hot springs, I drove 200 miles east to Great Basin National Park, only about 10 miles from the Utah border. Great Basin is one of the least-visited national parks in the U.S. with only 90,000 visitors per year. It certainly felt understated. Except for a few main trails, the untouched forest made me feel like I was in on one of Nevada's best-kept secrets.
I hiked around the Alpine Lakes and admired the bristlecone pine trees, which are the oldest organisms on Earth. Before sunset, I walked along the Bristlecone/Glacier Trail to see the last remaining glacier in Nevada. Then, the day slowly turned into night.
Making a living as a travel blogger has afforded me the privilege to see quite a few majestic sunsets, but the one I experienced that evening seemed like something out of a movie. A reddish-orange hue slowly enveloped the sky above the park, but it was only a preview of what was to come. Stars appeared one by one until the Milky Way shone brightly. At that moment, I was thankful there was no one else with me so I could enjoy the spectacle in peace.
That night, I stayed at an Airbnb a few miles from the park to check out the 65-resident town of Baker. Unsurprisingly, the town seemed empty, but I slept well before my upcoming hike.
I awoke refreshed and ready to take on the crown jewel of the park's trails: Wheeler Peak. The trail is 8.2 miles long with an elevation gain of 2,906 feet. The climb was steep and rocky, but I managed to get by using a makeshift walking stick from a tree branch. After hours battling the grueling thin air and 30 mph winds whipping against my body, the mountaintop rewarded me with an incredible view of the Great Basin below.
I wish I could say my hike everything changed –– that I no longer worried about the pandemic and all my fears for the future were quashed. But sometimes life doesn't work out like that. I sighed as I started the drive back to Reno. There were no new landscapes or experiences to anticipate, just the reality of isolation and monotony waiting for me.
But driving down Highway 50, I caught myself admiring the endless sea of red desert rock outside my window. The world seemed to stop as the road tapered off into the horizon –– it was beautiful. Although I embarked on the journey to escape, I found myself smiling at the comfort of the world's stillness.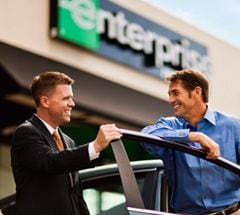 Start A Reservation
Enjoy fast and easy car rental bookings from Enterprise Rent-A-Car at one of our 7,200 branches in cities, airports and neighborhoods near you.
Reserve Now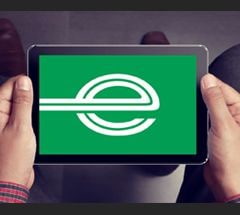 Email Offers
Don't miss an excuse to hit the road: our latest offers delivered to your inbox.
Sign Up