Road Trip Along the Extraterrestrial Highway
Story and photos by Megan Snedden

Megan is a California-based writer and photographer. Follow her on Instagram or on her travel blog.

Open-minded Nevada residents tell tales of aliens, ghosts and Sasquatch.
Along Nevada's Extraterrestrial Highway, UFO sightings are said to outnumber people. Maybe the stories about alien encounters along the 150-mile stretch of State Route 375 from Tonopah to Crystal Springs are true — or maybe they are a reaction to the presence of Area 51, a secretive Air Force facility where experimental aircraft are tested and visitors are banned.

Like many people, I've always wondered about supposed UFO encounters — everywhere from Roswell, New Mexico to Marfa, Texas, to Sedona, Arizona. So on a recent investigative road trip, I spoke with local residents and explored some of the alien-themed attractions that draw tourists to this swath of desolate desert terrain.
When I stopped at the Alien Research Center in Hiko, I learned it's actually a gift shop inside a corrugated metal hut where you can buy coffee mugs depicting alien heads, socks illustrating alien abductions and books about both. On this road trip, I also saw the "Black Mailbox," a meeting spot for paranormal enthusiasts that lies between Alamo and Rachel. In Tonopah, I was told that the Clown Motel has been dubbed "America's Scariest Motel" because of its proximity to a cemetery.
Though I didn't meet any true believers with startling tales about aliens or ghostly experiences, five individuals who live and work along the Extraterrestrial Highway shared their take on the area's quirky reputation.
Kristy Mayfield, Manager, E.T. Fresh Jerky
A beef jerky shop in a small town might sound normal enough, but the alien-themed E.T. Fresh Jerky shop in Hiko is anything but. Customers with their faces painted green routinely arrive wearing silver jumpsuits or they dress as NASA workers in lab coats or as FBI agents. So says shop manager Kristy Mayfield.
"It's like cosplay. They are going on this long adventure to satisfy their curiosity about the unknown," she said. "To other people, Area 51 is supposedly the place where the government transported extraterrestrials from Roswell. To me, the only freaky thing about it when I was growing up here was the occasional unexpected sonic boom when jets were flying over."
When customers ask whether or not Mayfield believes in aliens, she diplomatically responds, "The universe is just too big to say no."
Michael Creber, Bartender, the Little A'Le'Inn
An alien-themed motel and café, the Little A'Le'Inn draws visitors to Rachel, a town of 70 that has served as a setting for sci-fi television shows and movies, including "The X-Files" and "Independence Day." For the last three years, bartender Michael Creber has spent his days here chatting with local patrons and tourists.
"One man who came in made sure two bar stools on either side of him were empty before he took a seat," Creber said. "When I asked him why, he told me the seats were for his two invisible Sasquatches."
An aviation aficionado who enjoys watching the F-16 fighter jets that routinely soar overhead, Creber reported that a pilot flying upside down once waved at him from the cockpit. As for flying objects he can't identify, Creber said, "I've seen things — flashing lights or things far off in the distance that don't seem to move logically — and I cannot identify where they came from. That's the desert for you."
Vijay Mehar, Owner, The Clown Motel
People from all over the world have sent clown memorabilia to the Clown Motel in Tonopah, which now boasts more than 2,050 collectables, some playful, some scary and some silly. Why this clown theme, which dominates the entire building indoors and out? Owner Vijay Mehar explained that after a local family buried their father — a man who loved clowns — in the Old Tonopah Cemetery, they built the motel next door to honor the man's memory.
Once a major hub for silver mining, Tonopah became a boomtown in the early 1900s. Today, the small town welcomes visitors who want to sleep surrounded by clown images or to visit the mines. Some admit they come hoping to see ghosts.
Mehar said that although he has not encountered any apparitions, based on the paranormal experiences his guests have reported, he can easily identify which rooms might be haunted. "Guests can look out their windows and see the cemetery from their rooms," he said. "It's a one-of-a-kind experience."
Jeff Martin, Park Host, Tonopah Historic Mining Park
After Jeff Martin relocated with his family to Tonopah in 2012, he remained a skeptic when it came to the paranormal. Over the years, he has changed his mind. "Back in the early 1900s, Tonopah was known as the greatest mining camp in the world," Martin said. "Miners came from everywhere to be here."
And that's why the mining history buff now thinks some of them may have hung around, even after death. "You always hear weird stuff coming out of the mines," he said.

As a park host at the Tonopah Historic Mining Park, the site of one of the largest silver strikes in the history of Nevada, Martin drives visitors around the 113-acre grounds in an off-road utility vehicle that seats five people. "Our motto is, 'Where mining history comes alive!'," he said. "When you're walking into these buildings, it's as though you're walking back in time."
Russ Gartz, Astronomer
Astronomer Russ Gartz often passes time peering up at the dark night sky through telescopes and binoculars. "Astronomy is a spiritual experience for me," he said. "There's always something new to learn and interesting to contemplate."
Gartz trained in celestial navigation while he served on the U.S.S. Nimitz out of Bremerton, Washington. After he retired, he moved to Tonopah in 2018, where he helps organize and attends the town's monthly stargazing parties. Gartz also is part of the Research and Education Collaborative Occultation Network, which draws on the collective observations of astronomers in the Western hemisphere to measure objects in the outer reaches of the solar system.
Gartz noted that though he has seen interesting sights in space, he hasn't seen any aliens. "Every time we look into the universe, we find galaxies we didn't know existed, so I don't want to put life on other planets out of the realm of possibility," he said.
"That's how science works: it generates even more questions."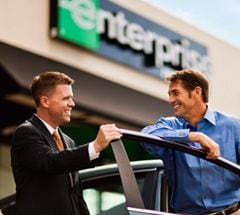 Start A Reservation
Enjoy fast and easy car rental bookings from Enterprise Rent-A-Car at one of our 7,200 branches in cities, airports and neighborhoods near you.
Reserve Now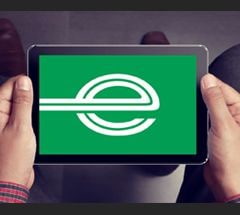 Email Offers
Don't miss an excuse to hit the road: our latest offers delivered to your inbox.
Sign Up