4 Florida Barrier Islands Charm Visitors
Story and photos by Charles Williams

Charles is the editor for Pursuits with Enterprise. Email the author.
The Sunshine State's west coast features a succession of beautiful spots perfect for a coastal road trip.
Some people wear their hearts on their sleeves; others display tokens of their emotional attachments on their wrists — in the form of charm bracelets. Queen Victoria popularized the bracelets in the 19th century, sporting one with nine enamel hearts that represented each of her children.
Cedar Key, Anna Maria Island, Siesta Key and Sanibel Island — four islands on Florida's west coast — could be compared to shiny, dangling charms because each island possesses its own personality and appeal. For an unforgettable adventure, string them together on a 400-mile road trip between Cedar Key and Sanibel.
Cedar Key — A remote seafood sanctuary
This island city, a two-hour drive north from Tampa, juts 3 miles into the Gulf of Mexico. With just 800 residents, Cedar Key exemplifies a laid-back coastal destination — small crowds, good food, friendly folks. Don't be surprised to see people puttering by in golf carts.
"Hey, do you know what kind of fish this is?" a young man on the pier asks as we examine his catch. Heck, I wouldn't know a carp from a catfish. But I am pleased that I seem to fit in at this casual fishing outpost.
In addition to great pier fishing, Cedar Key is known for fresh seafood and world-class clam chowder. With the latter in mind, I drive straight to Tony's Seafood Restaurant. The three-time winner of the national Great Chowder Cook-off — held each year in Newport, Rhode Island — is serving lunch, and I want to sample the "King of Chowder."
A spoonful of the creamy, surprisingly spicy, chowder immediately hits the spot. Dan DeWitt, a longtime journalist at the Tampa Bay Times, declares this is the best bowl of clam chowder he's ever dipped a spoon into. "The aroma told me that adding even a few grains of pepper would be defacing a masterpiece," DeWitt writes.
Bars, restaurants and lodging options line busy Dock Street, the main thoroughfare along the water. I spend an hour perusing the souvenir shops and strolling along the pier, and then check in at the Island Hotel and Restaurant, which is on the National Register of Historic Places. In the hotel's cozy Neptune Lounge and Bar, a mural of King Neptune, painted in 1948, hangs over the bar, keeping a watchful eye while I have dinner and enjoy the best Key lime pie I've had in years. Maybe the Roman god of the sea is hoping for leftovers. No such luck.
Anna Maria Island — Travel back in time
Anna Maria Island provides a sunshine-and-sand antidote to a stressed-out America. A three-hour drive from Cedar Key and only one-hour south from Tampa, this island evokes "Old Florida." Mom-and-pop restaurants rule, and about the only chain you'll see is powering one of the ubiquitous single-speed bikes. Buildings don't rise above three stories, and the speed limit tops out at 35 mph.
A 7-mile-long barrier island between Tampa Bay and the Gulf of Mexico, Anna Maria Island is home to three fun cites: Anna Maria, Holmes Beach and Bradenton Beach. You'll find popular restaurants in Anna Maria. Holmes Beach draws shoppers. Bradenton Beach boasts the best nightlife. All three feature great beaches.
The island's official motto is "Welcome to paradise without an attitude." On this trip, the Tortuga Inn Beach Resort in Bradenton Beach serves as my slice of paradise. The room is comfortable, the location is convenient and a free trolley to tourist destinations stops out front every 20 minutes.
A mermaid mannequin greets visitors at the funky Ginny's & Jane E's, known for its breakfasts. It's my favorite place to eat, and when I can't decide between the creme brulee French toast or homemade biscuits and gravy, I order both — with no regrets.
Perhaps no place symbolizes laid-back Anna Maria Island more than the Rod and Reel Pier, built in 1947. Some people enjoy fresh seafood at the restaurant; others try their luck fishing, but nobody is in a hurry.
Siesta Key — Superb sand, wide beaches
The sand is the showstopper on this 8-mile-long barrier island. About a 45-minute drive from Anna Maria Island and an hour south from Tampa, Siesta Key boasts three beautiful beaches: Siesta Beach, Crescent Beach and Turtle Beach.
Because it's 99% pure quartz crystal, the sugary-white sand at Siesta Beach stays cool, even on the hottest days. In 2011 and 2017, Dr. Stephen P. Leatherman — otherwise known as Dr. Beach — named Siesta Beach the No. 1 beach in the United States. In 2020, TripAdvisor named it No. 1 in the U.S. and No. 11 in the world.
Siesta Beach is several hundred yards wide, ensuring visitors can remain socially distant. On a stroll along the beach at sunset, I notice several elaborate sandcastles — a mermaid, a horse, a pirate — all built by a visitor from Ontario, Canada, who wants only to entertain the crowds. She succeeds.
An easy walk from Siesta Beach, Siesta Key Village is the go-to spot for dining. Another Broken Egg is popular for its breakfasts, including a lobster and brie omelet. Bonjour Frenchcafe, reminiscent of a French countryside bistro, ranks as my favorite early-morning place. I start my day with a croque madame served with a side salad and a strong cup of cappuccino. I end it equally well with two scoops of homemade ice cream at Big Olaf Creamery.
Sanibel Island — Seashells galore
Shell collectors flock to Sanibel, along with its neighbor Captiva, both off Florida's west coast in the Gulf of Mexico and both conveniently connected by causeway to Fort Myers. Sanibel's unusual east-west orientation allows gentle waves to deliver over 450 species of unbroken shells by the bucketload, and serious searchers quickly adopt the "Sanibel Stoop" or "Captiva Crouch."
I find lightning whelks, alphabet cones and Florida fighting conchs. But the real prize is the rare brown speckled junonia, possibly a once-in-a-lifetime find — and I'm still looking.
Sanibel also boasts 25 miles of flat bike trails, with paths that meander all over the island and along Periwinkle Way, the main street lined with shops and restaurants. Another great place to bike is the 6,400-acre J.N. "Ding" Darling National Wildlife Refuge. More than 245 bird species can be seen here, and you also might spot an alligator basking in the sun or a manatee or dolphin in adjacent Tarpon Bay.
If you're traveling with hungry kids, stop for a meal at Captiva's pastel-colored Bubble Room, filled with vintage toys, moving trains and carnival knickknacks. Say "yes" to the giant pieces of cake delivered on a silver tray.
Charming, to say the least
Whether it's fresh seafood, Old Florida style, sandy beaches or pretty shells, these four islands are perfect destinations for memorable vacations. Do I have a favorite? Well, yes. But like anyone wearing a charm bracelet that represents either offspring or cherished moments, I'll just say this: Each island is equally special in the eyes of a traveler.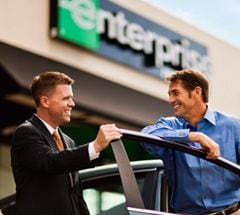 Start A Reservation
Enjoy fast and easy car rental bookings from Enterprise Rent-A-Car at one of our 7,200 branches in cities, airports and neighborhoods near you.
Reserve Now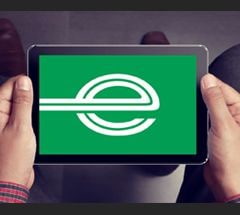 Email Offers
Don't miss an excuse to hit the road: our latest offers delivered to your inbox.
Sign Up