Amish Woodworkers Build Lasting Furniture — and Community
Above photo: Workers assemble a chair by hand at F&N Woodworking in LaGrange, Indiana.
Story by Abby Carney; photos by Mary McClung
Abby is a Brooklyn-based writer and journalist from the South. Mary  is a freelance food/editorial photographer based in Indianapolis.

Northern Indiana is home to a host of businesses that produce coveted handmade products.

When driving the backroads through a certain swath of Northern Indiana, you must remain alert, foot never straying far from the brake. You'll need vigilance, always ready to slow down and carefully maneuver past a horse-drawn buggy. That's right — you're deep in Amish country.
Indiana Amish country is largely based in LaGrange and Elkhart counties, in the border region known as Michiana. For the road-tripping shopper, it's a treasure trove of homespun foods, quilts and handcrafted furniture. Every year, historic towns like Shipshewana, Mishawaka and Nappanee are flooded by tourists — mixing with those who appreciate a slower way of life.

A Hobby That Evolved 
If you were to follow some of those horses clop-clopping down the street, you might find them carting Amish woodcrafters to their shops at the crack of dawn. The woodcrafters turn on generators to power their equipment; they get right to work making Mission, Shaker, and Arts & Crafts-style beds, tables and cabinets — revered craftsmanship that stands the test of time.
One of those intrepid early risers is Steve Raber, owner of West Point Woodworking in Shipshewana. Raber was born on a farm not half a mile from his woodshop, but the agricultural life held no luster for him. Instead, he sought out opportunities to work in his father's small repair workshop for broken farm equipment. "I'd be using hand saws and drills and started making little birdhouses — anything I could get my hands on," he says.
At 17, he started dating his wife, Dorothy, the daughter of a carpenter. Before he knew it, Raber was spending his weekends at Dorothy's house, helping her father build custom furniture. A table saw, a few hand tools, and quite a few wooden wishing wells and wastebaskets later, Raber's tinkering hobby became a full-fledged custom kitchen business. That business has evolved into a wholesale table-making operation, which Raber reckons has made at least 38,000 tables since 2005.
From tree to table, the process goes something like this: Raber and his team (which includes three of his sons) buy pre-glued table panels. They cut them to size, and then shape, route, sand and build them. Once the table is fully assembled, a large sander smoothes over the top, and the edge is hand-routed. After a little shrink-wrap and TLC, the tables are shipped to furniture shops all over the country.
Large corporations can imitate Amish craftsmanship, and they can make similar-looking models cheaper and faster. But Raber — and the many other woodworkers in the Indiana Amish community — stay in business because their furniture is built to last. "In our faith, we believe it's the right thing to do to treat other people the way that you'd like to be treated," he says. "So obviously when I buy a product, I like a good product that's well-made, well-represented and the people stand behind their product. We try to base our business on that." The Amish also believe that their success is not their own — it is God's.
Collaboration, Shared Craftsmanship
Raber relies on other Amish furniture makers in the region because it can be difficult to house both a woodshop and a finishing shop in one space. A woodshop such as West Point will work with F&N Woodworking in nearby LaGrange — which does its own finishing — to complete full sets of furniture. The Amish community is proud of their collaboration and shared craftsmanship. "We can specialize and focus on tables and have our small group of employees here, and another shop's focus can be building chairs or bedroom furniture," says Raber. "It gives a lot more people the opportunity to run their own business and employ family members and neighbors."
Over at F&N, Freeman Miller runs a sprawling chair operation. Too humble to call much attention to his business' growth and success, he doesn't boast about the 1,500-2,000 chairs his company produces every week, nor the 30,000 square feet they've had to expand to meet demand. He talks plain — straight as an arrow, the Amish way.
Wood must be precisely shaped to create the back of a chair. In the process called steam bending, the wood is soaked and made pliable, then pressed and dried into its final form. Miller describes this step with a hearty laugh: "Now it's killed. And the brain is dead, and it cannot move," he says.
Meet A 'Seat Savant'
In addition to his chair business, Miller runs a fabric company called Heartland Fabrics; that's how he upholsters his comfortable, stylish chairs. His many years in the chair and fabric business have made him something of a seat savant. "If you sit in a chair at a restaurant and push it back and forth, it will wobble. I always do that, and my wife will say 'Stop it,'" he says with an impish laugh.
The community is tight-knit. Raber and Miller don't just collaborate on designs from time to time; Raber is married to Miller's cousin. They never plan to become tycoons, but you'll catch a glint in their eyes when they talk about work. They are determined and content as they watch workers scurry around their workshops — fulfilling orders, heaving, hauling and sanding.
Given their simple lifestyle, it's perhaps surprising that the Indiana Amish value innovation; locals claim it distinguishes them from more conventional Amish communities in Pennsylvania and Ohio. "It is bred into the Indiana people to come up with new things," says Miller.
If nothing else, they can relish the satisfaction of a hard day's work, the joy of fitting the puzzle pieces together, providing jobs for family, friends and neighbors, in a way that feels wholesome and God-honoring — it's something they can hang their hats on.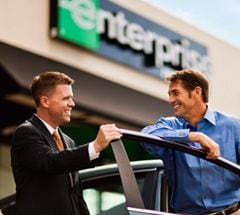 Start A Reservation
Enjoy fast and easy car rental bookings from Enterprise Rent-A-Car at one of our 7,200 branches in cities, airports and neighborhoods near you.
Reserve Now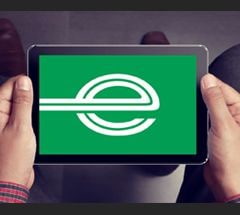 Email Offers
Don't miss an excuse to hit the road: our latest offers delivered to your inbox.
Sign Up