7 Popular Destinations Where You Can Watch Whales in the Wild
Story and photos by Patricia Corrigan

Patricia is a journalist, photographer and book author based in San Francisco.

Rent a car and drive to a marina for an experience unlike any other.
Want to see whales in their natural habitat?
Whale-watch tour operators, aware of the majestic animals' annual migrations, offer day trips from many coastal cities in the continental U.S., in Hawaii and Alaska and in Canada. After arriving at the airport, rent a car, drive to the harbor and get on a boat.
Depending on the location, available vessels include large excursion boats, modest fishing boats, motorized rubber rafts, sailboats and kayaks. Out on the water, you may see fin whales feeding, gray whales swimming close to shore, sea-slick orcas traveling in family groups or 30-ton humpback whales leaping out of the sea. Most whales lift their tails ("throw their flukes" in whale watcher lingo) before diving — so have your camera ready.
In almost 37 years of whale watching, I've seen all that and more. Isn't it time you got started? Here is a list of seven of my favorite departure points.
 
Bar Harbor, Maine
During the summer months, head out to look for fin whales — second in size only to blue whales — and humpback whales, the more acrobatic of the two species. Bar Harbor is about three hours from the airport in Portland, Maine.
Lahaina, Maui, Hawaii
Humpback whales visit Hawaii in January, February and March. Some females are with their calves, which can weigh almost 2 tons at birth. Sure, you can see whales from the beach here, but get on a boat and meet them in their element. The drive to Lahaina from Kahului Airport takes under an hour.
Monterey, California
In summer and fall, look for blue whales, humpbacks and orcas. In late winter and early spring, watch for gray whales on their annual migration. In late spring, you may see newborn gray whale calves with their mothers. Monterey is just a 2.5-hour drive from San Francisco, or you can fly into a regional airport.


Provincetown, Massachusetts
Whale watching starts in mid-April and runs through October, with the most frequent sightings of humpbacks and fin whales in the summer months. The drive takes about 2.5 hours from airports in Boston or Providence, Rhode Island.
St. John's, Newfoundland, Canada
Peak whale-watching season is short — from mid-July to mid-August — but possibilities include humpbacks, blue whales, fin whales, orcas and occasional sperm whales. Trips leave from Bay Bulls, a scenic 30-minute drive from St. John's airport.
San Diego, California
Whales and several dolphin species are sighted off Southern California year-round, and the coast is just a 7-mile drive from the airport. Migrating gray whales swim close to shore from December through April, and blue whales — the largest animals ever to live on the planet — make an appearance from May through November.

Tadoussac, Quebec, Canada
A three-hour drive from Quebec City, Tadoussac is near the mouth of the Saguenay River, where blue whales in the Saint Lawrence Seaway feed in the summer. Also, look for beluga whales, humpbacks, fin whales and orcas.
Victoria, British Columbia, Canada
Board a boat from May through October to look for resident orcas, transient orcas — passing through, looking for food — and humpback whales. During March and April, watch for gray whales along the west coast of Vancouver Island. This provincial capital is about a 15-mile drive from Victoria International Airport.
What if you don't see any whales? Many operators offer a free return trip if no whales show up the day you set out — so stick around and go again.


Take a scenic drive from Quebec City to see whales.
A whale watcher dedicates nearly four decades to an unanticipated passion.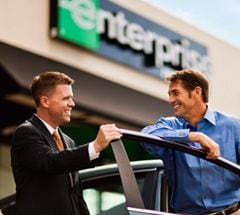 Start A Reservation
Enjoy fast and easy car rental bookings from Enterprise Rent-A-Car at one of our 7,200 branches in cities, airports and neighborhoods near you.
Reserve Now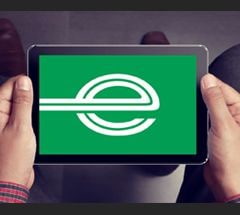 Email Offers
Don't miss an excuse to hit the road: our latest offers delivered to your inbox.
Sign Up