A Multigenerational Trip to San Diego Creates Lifelong Memories
Above photo: The author (second from left) and her family prepare to leave on a road trip from Fresno to San Diego.

Story and photos by Jehava Brown
Jehava is a lifestyle blogger at Onlygirl4boyz, where she shares tips on parenting and travel.

Parents and grandparents help nurture children's interests on their family vacation.

When I was growing up, my parents always stressed the importance of traveling together and making memories. Continuing this tradition, my husband and I have made a point to plan a family vacation every year since we were married 13 years ago. We always plan one big family vacation with our parents and take one with just our little family. This year we flew to visit my parents in California for the holidays and took a five-hour road trip from Fresno down to San Diego.
My parents encouraged my sister and me to pursue our dreams and aspirations, which helped us both to be successful and passionate entrepreneurs. My husband and I wanted to nurture our three boys' interests in the same way on this vacation with my parents.
The first day of our trip we hit the road early in the morning, ready to make the most of the long car ride. The kids were excited to play with their toys and games, and the adults wanted to catch up on their reading and enjoy each other's company. During the drive, I loved watching my parents introduce the car games from my childhood to my boys. We also turned up the music and sang our favorite Christmas and gospel songs at the top of our lungs.

Exploring San Diego 
We stopped at the Carlsbad Visitor Center, about 35 miles north of San Diego, to learn about the attractions within driving distance of our hotel. I always loved going to visitor centers when I was a girl, and our boys grabbed fliers to look at in the car just like I used to do as a child. In Carlsbad, our children ran around the city beach and gazed at the Pacific Ocean for the first time.
When we arrived in San Diego, we were in awe of its beauty: the palm trees, the white sand, the bustling strips and shopping centers. We explored downtown and the Gaslamp Quarter, an area of restaurants and shops that was decorated for the holidays. We walked by the water as the sun was setting to look at the ships and stopped for a quick dinner at the Cheesecake Factory before heading to bed.
The next morning, we woke up ready to visit the famous San Diego Zoo. Ever since he started walking, our middle son has had a serious love for animals. He spends most of his free time reading "Animal Encyclopedia" and watching educational shows on animal life. Our trip gave us an opportunity to feed his interest and encourage his desire to be a veterinarian.
After some research, he realized that his favorite animal, a wild cat called the serval, was at the San Diego Zoo. The zoo, with its well-constructed habitats and lush landscaping, is the best we've ever visited. My son was able to see animals he'd never viewed at other zoos, including black panthers, koalas and a big grizzly bear. When we came around a corner and saw the serval, my son ran over to the enclosure. He rambled off facts as we all listened intently, and we stayed for 20 minutes, so he could savor his time with the big cat.

A Trip 'Full of Wonder'
The next day at Legoland in Carlsbad, our oldest and youngest sons had a chance to pursue their passion to build things. We saw everything from large dragons to knights to animals made with thousands of Legos. The boys were excited to use their extensive Lego collection at home to recreate some of the buildings, vehicles and structures they admired at the park.

We spent our last day of the trip exploring Carlsbad, relaxing together, telling stories, enjoying the beach and running through the sand. We walked by the shops and ate some great food at Las Olas Mexican restaurant and Daily News Cafe. Between the fish tacos and the croissants as big as my head, I was in heaven.
There is nothing like watching your kids experience places they have dreamed of visiting and encouraging them to pursue their dreams. Our trip to San Diego was full of wonder, passion, excitement and memories of watching my parents teach my children the same lessons they taught me.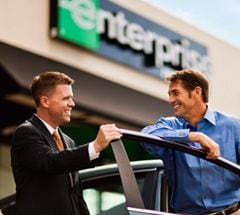 Start A Reservation
Enjoy fast and easy car rental bookings from Enterprise Rent-A-Car at one of our 7,200 branches in cities, airports and neighborhoods near you.
Reserve Now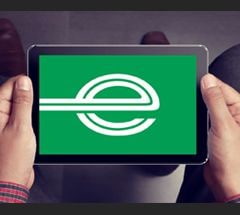 Email Offers
Don't miss an excuse to hit the road: our latest offers delivered to your inbox.
Sign Up