Southern Illinois Road Trip Features Hidden Gem Outdoor Adventures
Shawnee National Forest welcomes campers, hikers, climbers and waterfall lovers.
Chicago draws many visitors to the Prairie State, but outdoor enthusiasts may prefer to drive to Southern Illinois, home of the Shawnee National Forest. A place of stunning natural beauty, the 290,000-acre forest stretches between the Mississippi and Ohio rivers. Several state parks and seven wilderness areas within the forest and surrounding land offer opportunities for camping among trees, along lakes and near sandstone cliffs.

The appeal is clear to hikers (403 miles of trails!), kayakers, climbers, fishing enthusiasts and those of us who appreciate the sound of rushing waterfalls. Also, you can explore caves, go horseback riding or follow trails designated for birdwatchers. The best news? A road trip in Southern Illinois makes for an easy weekend getaway in the Midwest because it's about a three-hour drive (or less) from St. Louis, Nashville and Louisville.
After traveling extensively in the Midwest in search of uncrowded wilderness destinations, I've narrowed down my list to five favorite places in or near the Shawnee National Forest, all in close proximity.
Cave-in-Rock State Park
In Cave-in-Rock (Hardin County)
This park sits adjacent to the edge of the Shawnee National Forest. The walk along the shore of the Ohio River leads to the 55-foot-wide entrance of a limestone cave. Legend has it that in the late 19th century, river pirates lured lost travelers into the cave and then robbed them — or worse. Wandering to the back of the cave where the sunlight struggles to reach, I feel transported back to the days of those ruthless pirates.
The 120-foot cave was formed by erosion from the Ohio River, with a few extra features courtesy of earthquakes in 1811 and 1812 along the New Madrid Fault. Between 1729 and 1739, M. De Lery, a Frenchman, visited the cave and named it "caverne dans Le Roc," which roughly translates to its current name.
On your visit, check out the Cave-in-Rock Ferry that will carry you and your car across the Ohio River to Marion, Kentucky. Kids especially enjoy the thrill of crossing the water.
Garden of the Gods Recreation Area
Near Herod (Pope County)
The best-known natural feature in the state, Garden of the Gods is home to unusual sandstone rock structures, including Camel Rock, which appears on one side of the "America the Beautiful" U.S. commemorative quarter that celebrates Illinois.
You'll need at least 30 minutes to walk a quarter-mile observation trail and even longer if you stop often to enjoy the scenery. Along the trail, Anvil Rock and Devil's Smokestack also are well-known hoodoos, which are pinnacles of weathered rock.
Nearby attractions worth checking out include Rim Rock National Trail, Burden and Jackson falls, a historic Iron Furnace, Stone Face rock formation and Bell Smith Springs.
Giant City State Park
Near Makanda (Jackson County)
The "giants" here are towering sandstone bluffs formed 12,000 years ago. Hiking trails include Devil's Standtable Nature Trail and Red Cedar Trail, but the mile-long Giant City Nature Trail is the most popular and allows you to better appreciate the bluffs. The Trillium Trail, a two-mile hike along the moss-covered bluffs, is my favorite.
If, like me, you enjoy wet weather, visit Giant City during or soon after a heavy storm. That's when the creeks are in full flow, and you'll have much of the park to yourself. Climbing and rappelling are permitted at two locations in this park.
Giant City makes a great home base for a trip to Shawnee National Forest, whether you stay in the historic lodge or camp. The Civilian Conservation Corps established by the National Forest Service in 1933, built the lodge and restaurant. A statue here honors the Corps' extensive work in the area.
Ferne Clyffe State Park
Near Goreville (Johnson County)
With huge cliffs covered in ferns, this park has a magical, tropical feel. Just a mile long, the Big Rocky Hollow Trail leads you to the prized jewel of the park: a beautiful waterfall that crashes 100 feet into a creek below. Like most waterfalls in the Midwest, it flows only after heavy rain. I've returned to this trail often, just to hear and see the waterfall.
Two other favorite hikes in Ferne Clyffe are the Rebman Trail, an easy half-mile hike that includes a rock-climbing area, and Hawk's Cave Trail, just over a mile long, which takes you under one of the state's largest bluff shelters — rock overhangs used by people in prehistoric times.
Little Grand Canyon Trail
Near Pomona (Jackson County)
This three-mile loop is one of my favorites in the Shawnee National Forest. As you descend into the canyon, you feel as though you're in a rainforest, and when you reach the canyon floor, 300-foot-high bluffs loom over you. The rating is moderate to difficult and the only way in and back out is over a slick, rocky, creek bed. This is a remote area, so bring your stamina, a water bottle and a snack to eat while in the canyon.
If you're still hungry after your hike, drive 20 minutes north on Hickory Ridge Road to Murphysboro, where 17th Street Barbecue cooks up award-winning ribs and beef brisket.
Two More Recommended Stops
If you still have an appetite for more of Southern Illinois' natural wonders, drive 20 minutes south on Hickory Ridge Road to the Pomona Natural Bridge, a 60-foot-long sandstone formation that's only a few hundred feet from the parking lot. The bridge reminds me of the amazing natural bridges and arches in Utah's national parks, but this one is a lot closer to home.
Before you head home, I highly recommend watching the sunset at Inspiration Point near Wolf Lake in Union County, about 10 miles southeast of Pomona. The view from the top of a 100-foot-tall bluff is spectacular.

I'll continue to explore the natural beauty of this region, and I invite you to do the same. If you think all of Illinois is flat terrain and farmland, the bluffs at Little Grand Canyon and the waterfall at Ferne Clyffe may change your mind.
Shawnee National Forest welcomes campers, hikers, climbers and waterfall lovers.
A weekend road trip through Illinois farmland leads to classic diners, drive-ins and big city splendor.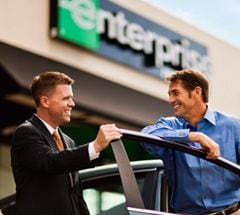 Start A Reservation
Enjoy fast and easy car rental bookings from Enterprise Rent-A-Car at one of our 7,200 branches in cities, airports and neighborhoods near you.
Reserve Now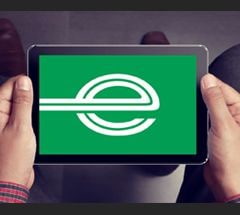 Email Offers
Don't miss an excuse to hit the road: our latest offers delivered to your inbox.
Sign Up