A Nature Photographer Shares Tips and Tales
Above photo: A grizzly bear snags a fish in Alaska.
Story by Brad Clement; photos by David F. Hunter
Brad is a photographer and filmmaker specializing in mountaineering and wilderness adventure. Dave is an avid wildlife photographer. See more of his work on his website.

Good photos require passion — and patience.
Dave Hunter has photographed nature scenes across North America. Gifted behind the lens, he has captured profound images of grizzly bears, polar bears, bald eagles, wolves and a vast array of other wildlife as well as many different landscapes.
An electronics engineer by profession, Dave believes anyone with passion can successfully pursue the adventure of nature photography. "Interest, energy and curiosity are better than the largest of lenses," he says. Every free moment, Dave takes photography road trips both near and far from his home in Boulder, Colorado.
Here are stories from trips to a few of his favorite spots.

Alaska
"Anywhere in Alaska is beautiful, with wonderful opportunities for photography," Dave says. He has driven from Boulder to Fairbanks — including the entire 1,380-mile length of the famed Alaska Highway — traveled to Kodiak Island and spent time in Denali National Park.
"At Brooks Falls, I got up close and personal with several 2,000-pound brown bears fishing for salmon," he says. "To get quality nature photos, you have to be willing to sit for long hours, observing the animals and learning about their unique personalities. That's how you get the photos you want. You may even get a shot you never expected."

Yellowstone National Park
Dave heads for the country's first national park every year because Yellowstone has an extensive road system that offers excellent access to many of the park's varied landscapes. "You might see grizzly bears, elk, wolves, bison and numerous bird species in the park," Dave says. "Over the years, I've come to know individual bears and their cubs, and now I better understand their habitat and basic behaviors." That, he adds, translates to better photos.
After years of shooting pictures at Yellowstone in summer, Dave recently made his first winter excursion to the park. "It was magical, and very different from the Yellowstone I have previously experienced."

Colorado
Dave likes to take nature photos in his home state because half of Colorado is public land, with four national parks, eight national monuments, 11 national forests, three national recreation areas and 30 state parks.
"Colorado has the most extensive system of alpine wilderness in the U.S., with more land mass above 10,000 feet than any other state," Dave notes. For landscape shots, he also is drawn to the state's rivers and lakes. The eastern half of the state is comprised of prairie plains, a landscape that's perfect for great photography.
"Some of my favorite photos from Colorado were shot at unexpected times when I happened to see a hawk or owl or raccoon and found myself pulling over to snap a photo on my drive home from the office," says Dave. "It's so important not to overlook your own backyard, no matter where you live. Nature is everywhere, and adventures close to home offer plenty of opportunities to practice and fine-tune photography skills."
He adds, "Do that, and you'll be ready for photography road trips that take you farther from home."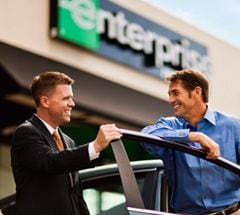 Start A Reservation
Enjoy fast and easy car rental bookings from Enterprise Rent-A-Car at one of our 7,200 branches in cities, airports and neighborhoods near you.
Reserve Now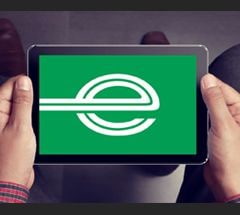 Email Offers
Don't miss an excuse to hit the road: our latest offers delivered to your inbox.
Sign Up