Tips for Shooting Great Photos in Winter Weather
Story and photos by Derek Jerrell

Derek is an award-winning freelance photographer specializing in landscape, wildlife and outdoor adventure photography.

Winter offers some of the most rewarding photo opportunities you will ever encounter, but snow, ice and frigid temperatures can test even the most seasoned photographers. If you learn to overcome these challenges, you will be rewarded with images of surreal landscapes and breathtaking scenery that could only be captured during cold weather.
Follow these tips to protect your camera gear and capture striking photos this winter.
Dress for Success
The most important way to ensure a successful day out in the cold is to dress appropriately for the weather. You don't want to find the perfect location only to have to leave before you get the shot because you're too cold. Dress warmly in layers, starting with a good base layer. Avoid cotton and wear fabric that will wick away sweat and keep you dry. You must also keep your extremities warm, so opt for water-repellant boots, a hat, and, most importantly, gloves. If it's not too cold, I will start with a thin glove that will allow me to easily operate the camera. If the temperature begins to drop, I will add a thicker glove with more insulation that I can slide over the thinner glove. This two-layer method keeps my hands warm between shots and protects my hands when I am operating the camera.
Bring Extra Batteries
If you have spent any time taking pictures in cold weather, you know camera batteries quickly lose power when temperatures fall. To minimize the risk of losing power completely, I bring extra batteries and keep them warm, so they retain their charge. Store them in an inner pocket close to your body, and if it's really cold, place a couple of hand warmers next to them, too.
Buy a Good Camera Bag
A high-quality camera bag is essential to protect your gear from the elements. I prefer bags that are designed for the outdoors, featuring material that is water resistant and durable. Your camera bag guards your expensive equipment against the harsh weather, so don't skimp on price.
Wrap Your Camera
If you plan to spend time in winter weather, invest in a good wrap to keep your camera dry in snow and rain. The wrap also will protect it from bumps and scrapes. Look for neoprene ones that are designed for specific camera bodies, lenses and tripods to ensure a perfect fit. When applied to tripod legs, a wrap provides an extra layer of insulation between your hands and the cold metal, which makes the legs easier to handle in the field. Wraps are available in solid colors and in camouflage, which can be helpful when photographing wildlife.
Fight the Fog
With a few simple precautions, you can prevent your camera and lens from fogging up when shooting in cold conditions. The problems begin when you move your camera from a cold environment to a warm one, like when you pack up and get inside your car. As soon as your cold camera hits the warm air, the glass will fog up, and condensation will begin to form. To solve the problem, you might be able to just put the lens cap back on the camera and place it in a camera bag, depending on how cold the camera gets. But if it's freezing outside, or if you don't have a camera bag, you should place your camera in a tightly sealed bag before moving it to a warmer environment. For an added layer of protection, add a silica gel pack in the bag to help prevent moisture. Be sure to let your camera warm up before removing it from the camera bag or sealed bag, so it's ready for your next shoot.
Stay Focused
Capturing big fluffy snowflakes falling around your subject can produce stunning photographs. To get the best results, use a telephoto lens (at least 70mm, preferably longer), a wide-open aperture (f2.8 – f5.6) and a fast shutter speed. One more quick tip: manually focus your lens. With snow falling, your camera's autofocus will struggle to stay on your subject. With a little practice, you will be able to quickly and accurately focus manually and capture the snow surrounding your subject.

Related
Get more road trip ideas.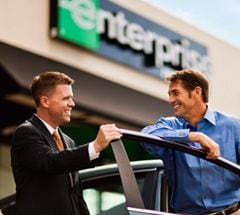 Start A Reservation
Enjoy fast and easy car rental bookings from Enterprise Rent-A-Car at one of our 7,200 branches in cities, airports and neighborhoods near you.
Reserve Now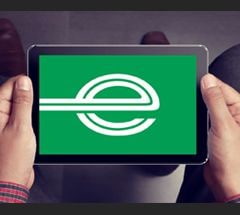 Email Offers
Don't miss an excuse to hit the road: our latest offers delivered to your inbox.
Sign Up