A Do-Over Honeymoon in Hawaii
Story and photos by Joe Rogers

Joe is a freelance travel writer and photographer based in Denver, Colorado. See more of his work at The Travlin' Joe or on Instagram.
A couple soaks up Oahu's charm on a romantic getaway.
The late-morning sun shines bright as I steer our rental car out of Honolulu, a cup of coffee in one hand, the lush Wai'anae Mountains and an iridescent rainbow seemingly just out of reach of the other. My wife, Hailima, sits beside me. It's our first day on Oahu, our honeymoon do-over getaway seven months in the making.
Traveling for us is about enjoying life together and exploring local culture and flavors, so last night's live music and sunset dinner at Duke's Waikiki along Waikiki Beach was a perfect start to the trip. Today, we plan to circle the island, driving from Honolulu to Kaneohe on Kamehameha Highway, a 105-mile journey of coastal beauty and mesmerizing island charm.
Why is this trip our honeymoon do-over? After our wedding in Alaska in 2019, we left for what was supposed to be a week of adventure and romance. Two days into the trip, however, I sat in a hotel room overlooking Las Vegas as Hailima lay in bed, too sick to move.
Now, eager for our adventure to begin at last, I set my coffee aside as Hailima turns up the music. It's time to drive.
Taking a Leisurely Drive along the North Shore
Less than an hour in, our first stop is sun-drenched Haleiwa, with blue skies above. Any expectations we may have had about Oahu's North Shore — a low-key vibe, plenty of local eateries and surf shops, for example — are met the second we pull into this old sugar village-turned-trendy-surf-town of about 4,000. We park, then explore a short four-block stretch on foot.
As we duck into art galleries, specialty shops and a colorful boutique, trucks with surfboards jutting out the back slowly cruise past. Food trucks serving garlic shrimp cluster at one end of the commercial area. At the other end, Matsumoto's welcomes customers from all over the world who stop in to sample the shop's legendary shave ice. We each order a frozen treat – think colorful snow cone, but with ice that's shaved rather than crushed. This is the honeymoon we had in mind.
Our next stop is Pupukea, just 15 minutes north of Haleiwa, this time to check out the Banzai Pipeline, a world-famous surf break. Knowing that my surf skills aren't quite up for it, we happily hang back and watch others ride beautiful turquoise barrels. A few locals smile, say "Aloha" and tell us, "Keep your eyes on the water — it's whale season." We promise to do so.
Then it's off to Ted's Bakery, a North Shore staple on Sunset Beach since 1987 that some claim is one of the best pie shops in the world, or so I've read. Here, it's all about the chocolate haupia cream pie, made with rich chocolate mousse and coconut cream in a buttery crust and topped with whipped cream. When we arrive, sadly, all the pie is sold out.
While Hailima orders lunch, a woman behind the counter overhears me moaning about my dashed hopes after traveling thousands of miles for a piece of that pie. Minutes later, she surprises me with a slice to go, packaged along with our order of a spicy mahi-mahi and rice dish. I nearly hug her. "Totally worth the trip," I say to Hailima as I scoop up another bite.
Back in the car, our drive turns into a pleasant crawl. Maybe it's the rural charm of "old Hawaii," or the opportunity to make frequent stops to lounge on the sand in picturesque coves. It could be the 35-mph speed limit. Or perhaps it's the plethora of food trucks parked near the old Kahuku Sugar Mill just 7 miles from Ted's. We aren't hungry, but some sampling seems in order.
Whatever the cause, an overwhelming urge to slow down overtakes us, and so we miss out on the full experience at the storied Polynesian Cultural Center in Laie. Instead, we cruise the remaining 23 miles down the eastern coast, taking delight in the natural beauty all the way to Kaneohe.
Later, after watching a gorgeous sunset back in Honolulu, we celebrate with dinner and dessert at The Signature Prime Steak & Seafood Restaurant atop the Ala Moana Hotel. The sweeping view 36 floors above the city's twinkling skyline is the most romantic setting of the trip so far. And the Fuji apple pie, Hailima says, is "the best I've ever had."
Lounging on a Famous Beach, Exploring a Temple
The next morning, we have visions of hiking Diamond Head and visiting Pearl Harbor, but as we check out of the hotel, we decide to take it easy. About 25 minutes southeast of Honolulu, just off Kalaniana'ole Highway, we find Halona Beach Cove. Featured in the 1953 movie "From Here to Eternity," the cove is certainly romantic, but we opt not to re-enact the film's famous passionate kissing scene – too many people.
Then it's off to Byodo-In Temple, nestled below the Ko'olau Mountains, 25 minutes north along Highways 72 and 83. The temple is a small-scale replica of the original 950-year-old structure in Uji, Japan. We ring the "bon-sho," or sacred bell, to impart deep peace and bring happiness, then take off our shoes and walk inside to light incense in front of a magnificent 9-foot-tall statue of the Amida Buddha. Back outside, we stroll through lush gardens and then talk for a while about our future together as we sit along the edge of the reflecting pond.
Our weekend comes to a close over drinks as we exchange travel stories with another couple we meet at Paradise Bay Resort, a serene getaway 15 minutes north of Kaneohe.
Enjoying Outdoor Adventures
The following afternoon is all about adventure. Hailima's ATV churns up a cloud of dust while I trail behind her on a ride through Ka'a'awa Valley, an awe-inspiring slice of Oahu once home to kings. This is the last part of our busy day at Kualoa Ranch, following a Jeep excursion past film sets from "Jumanji" and "Jurassic World" and glimpses of enormous sea turtles in the water as we tour Kaneohe Bay on a catamaran. Back at the resort, we relax on our spacious lanai and watch the sunset.
On our last morning, we go paddleboarding and then grab lunch at Waiahole Poi Factory, a nearby roadside eatery. Then we head to Lanikai Beach in Kailua, some 14 miles southeast, to spend the day.
Swimming in the warm water, we agree that this is a picture-perfect end to our do-over honeymoon. As beachgoers walk along the white sand and kayakers paddle by atop the turquoise water, we make up for that kiss we should have shared at Halona Beach Cove.
Get more road trip ideas.
Take a day (or two) to drive this one-of-a-kind road with waterfalls, a black sand beach, natural swimming pools, and plenty of hairpin turns. See some of the most popular stops along the way.
Get road trip itinerary ideas for the most popular routes all around the islands of Hawaii and see this one-of-a-kind state in all its natural beauty.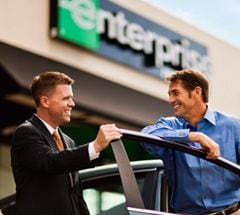 Start A Reservation
Enjoy fast and easy car rental bookings from Enterprise Rent-A-Car at one of our 7,200 branches in cities, airports and neighborhoods near you.
Reserve Now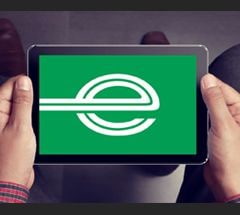 Email Offers
Don't miss an excuse to hit the road: our latest offers delivered to your inbox.
Sign Up