On the Road — and the Beaches — in Maui with Friends
Story and photos by Joe Rogers

Joe is a freelance travel writer and photographer based in Denver, Colorado. See more of his work at The Travlin' Joe or on Instagram.
The Hawaiian island's tropical embrace offers a memorable vacation in paradise.
"Did you hear that, too?"
Yanking the snorkel out of my mouth, I turn, nodding yes, to my friend Peter. He's studying the open water behind us just off Ka'anapali Beach, a beautiful stretch of sand snuggled between the West Maui Mountains and the marine-protected waters of the Au'au Channel.
For the last half-hour, we've been enjoying the underwater show, swimming among vibrant yellow tang and schools of big-eyed Hawaiian flagtails. Just after rounding the point, we hear it. First a faint clicking sound, then whistling. "Are those whales?" I ask. Peter starts to respond, but his words trail off as he quickly dives. I follow him.
Peter and I grew up together. When our shared hoop dreams ended in high school, we turned to rafting, canoeing and backpacking together. After college, he got married and found his calling as a lawyer. I moved to Alaska and took more time finding mine. Through the years, our frequent adventures turned into exchanged texts promising, "I'll check my schedule." It happens. But Peter was my best man when my bride Hailima and I said, "I do" in Alaska in 2019. At the reception, when Peter proposed a trip to Maui with our wives, all of us were enthusiastic.
The deeper Peter and I dive, the clearer the whales' calls become. For the next five minutes, we float beneath the water, listening in on migrating humpbacks socializing during their journey through the channel. Later, we excitedly share our surreal encounter with Hailima and Aubrey as we all sit around the hotel pool with Mai Tais in hand, toasting our amazing first day on the island.
Maui's charm is well known. Three million people visited in 2019, enjoying outdoor fun, epic sunsets and the island's astonishing natural beauty. We're in West Maui during high season — mid-December to mid-April — and each day I expect the island to feel busy, more up-tempo. But instead, its paradisiacal embrace is refreshingly low key and relaxing. Back home, our days are always hectic, so we all agree it's nice to chill here, laughing together and enjoying good times with no set agenda.
Scenic Vistas, Malasadas and a Driving Challenge
One morning we drive southeast from Ka'anapali to Maalaea along Honoapi'ilani Highway, also known as Hawaii Route 30. As we pass the Maui Ocean Center, the views over a white-capped Maalaea Bay toward Molokini Crater in the distance are in perfect counterpoint to the looming presence of Haleakala, the massive dormant volcano shrouded in thick white clouds.
Our other reward? Malasadas at Sugar Beach Bake Shop in Kihei, 10 miles south along North Kihei Road. A local had told Hailima about these Hawaiian specialties — deep-fried Portuguese doughnuts coated in sugar, then glazed or filled with custard or pudding. "Get there early when they're fresh," the tipster advised. "They go quick!" Hailima, Aubrey and Peter each have one malasada. I eat six: two stuffed, one cinnamon, a Li Hing Mui (dried sour plum), one rolled in sugar and a green tea matcha. "I can't believe you ate all of them," Peter says, laughing as I lick sugar granules from my fingers.
Midweek, we're back on Honoapi'ilani Highway, exploring Central Maui in search of a tasty lunch spot with a terrific view. We have two options: The Mill House in Wailuku surrounded by farmland at the Maui Tropical Plantation or oceanfront dining at Mama's Fish House in Paia, 25 minutes farther north. We're hungry, so when the plantation comes into view, we turn down the tree-lined road. The mahi-mahi sandwiches and smoked fish profiteroles paired with picturesque Waikapū Valley are completely satisfying.
After lunch, we're ready to tackle the legendary road that leads to Hana, an isolated community on the eastern end of the island. A 64-mile-long stretch of Routes 36 and 360 that connects Kahului to the town of about 1,200, the Hana Highway boasts 600-plus turns that twist you, squeeze you and continually test both your driving skills and road etiquette.
"You never know what's around the corner," Aubrey says as the drive takes us over one-lane bridges, through lush rainforest and along steep cliffs with breathtaking ocean vistas. With our late start, we only make it to Halfway to Hana, a roadside snack shop that sells sandwiches, beef jerky and homemade banana bread. We buy the bread, put Bob Marley's music on the radio and head back to our hotel, chasing a majestically setting sun.

Finding the "Aloha Spirit" in the Water and on the Beach
Most days, we opt to spend time on the beach. Sure, we share the occasional nightcap at Leilani's in Whalers Village, make a short drive along Kahekili Highway for views of the Nakalele Blowhole and Poelua Bay and admire the fire dancers at the Old Lahaina Luau. But repeatedly, the water calls. Between cliff jumping, snorkeling, bodyboarding and just lounging around, the four of us are often in the ocean or stretched out on the sand.
On our last afternoon together, we walk along Ka'anapali Beach in front of the Sheraton Maui Resort & Spa. Every evening since 1963, the hotel has presented a cliff diving ceremony at Black Rock, or Pu'u Keka'a, said to be one of island's three portals to the ancestral realm.
Just as the sun touches the horizon, a lone diver carrying a firelit torch ascends 20 feet up the volcanic rocks until he reaches the top. Silhouetted in a warm glow, he lights three torches tracing the westernmost point of lava flow on Maui. He then bows in each direction, raises his arms to the sky and dives headfirst into the water. "That was beautiful," I whisper.
Earlier in the week, a local surfer had advised me to "forget the plastic-wrapped version of Hawaii." If what he meant was eating banana bread in the rain at Huelo Point, the four of us are guilty. Was he talking about tramping through slick mud to see waterfalls or rumbling down an unmarked road to watch young surfers charge left-breaking waves at Honomanu Bay? We did that, too. Maybe he simply meant for us to look for Maui's true "aloha spirit."
After five days of exploring Maui with Hailima, Peter and Aubrey, I feel like we found that spirit around every curve in the road and in everyone we met. Nothing about this trip was "plastic-wrapped." And to me, every moment was as authentic as it gets.
 
Get more road trip ideas.
Get road trip itinerary ideas for the most popular routes all around the islands of Hawaii and see this one-of-a-kind state in all its natural beauty.
Take a day (or two) to drive this one-of-a-kind road with waterfalls, a black sand beach, natural swimming pools, and plenty of hairpin turns. See some of the most popular stops along the way.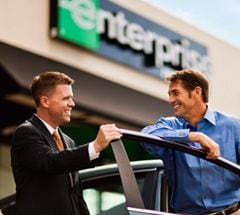 Start A Reservation
Enjoy fast and easy car rental bookings from Enterprise Rent-A-Car at one of our 7,200 branches in cities, airports and neighborhoods near you.
Reserve Now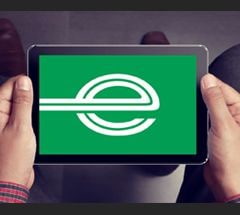 Email Offers
Don't miss an excuse to hit the road: our latest offers delivered to your inbox.
Sign Up