Road Trip from San Diego to San Francisco
California, the Golden State, is one of the greatest places in the country to go for a road trip. The diversity of the state's terrain is chock-full of interesting stops along the way. One of the best ways to experience the sights and adventure is to take a road trip from San Diego to San Francisco on  the Pacific Coast Highway (PCH), aka California Highway 1. Start in sunny San Diego and make your way north to the always interesting – if somewhat foggy – San Francisco. From sandy beaches and cliffside views to coastal cities and redwood forests, see where you should stop along the PCH with this San Diego to San Francisco road trip itinerary. Be prepared for the open road by visiting our checklist of road trip essentials and the most frequently asked questions at the bottom of this page.
Drive Time from San Diego to San Francisco: approximately 12 hours
San Diego to San Francisco Road Trip Distance: approximately 600 miles
Best Car for this road trip: Convertible
1. San Diego

San Diego is a gorgeous city filled with a vast array of entertainment options. Before you leave town, spend a little time exploring the beaches and Balboa Park, home of the world-famous San Diego Zoo. There's also SeaWorld, professional sports teams, Hotel del Coronado, Old Town and Belmont Park, just to name a few.


Before you get on the road, grab some breakfast and a cup o' joe at local mainstay Harry's Coffee Shop in La Jolla. How does some bacon oatmeal pancakes sound for an early morning meal? For the best road trip from San Diego to San Francisco, we recommend that you get on I-5 north and travel for roughly one hour. Take exit 79 toward Beach Cities, and then merge onto CA-1. The scenery along the PCH offers some of the most breathtaking coastal views in the world. Keep in mind that the road is rather windy; don't become so distracted by the sparkling water and towering cliffs that you don't give safety the attention it deserves. No worries though, there are plenty of along the way where you can stop and gaze at nature's beauty.

2. Malibu

A few hours of driving will get you to Malibu. Take pictures of beautiful houses or walk along the pristine Point Dume State Beach. If you're in the mood for a little detour, hop on Route 27 and go to Topanga Outlook to take in an amazing view of the San Fernando Valley.

One of the best things to do in Malibu is check out the Malibu Pier and grab some lunch at Malibu Farm Restaurant. This spot overlooks the pacific and is perfect for delicious Californian cuisine. Can't you see it now, sitting by the water, the sounds of the waves crashing against the beach and some branzino fish tacos on your plate? If you're a surfer, you might want to make another stop in Ventura, which is north of Malibu. Hang ten on some stellar waves at Ricon Beach.

3. Santa Barbara

Continue along Highway 1 to Santa Barbara where you'll wind down for the night. Check into your hotel and hit the town on State Street. The heart of Santa Barbara, State Street has plenty of shops, art galleries, theaters and museums.

A full day of driving will surely make you long for a delicious meal and maybe a couple of cocktails to end the day. Continuing the California cuisine theme – when in Rome, right? – pay a visit to Opal Restaurant & Bar. Here, you'll get to nosh on a little bit of everything from tiger shrimp pizza to lemongrass crusted salmon. Wrap up the entire evening with a scoop of banana and salted caramel ice cream from McConnell's.

4. San Luis Obispo

Head north on the PCH until you get to San Luis Obispo. One of this town's claims to fame is its Bubblegum Alley, which is a 70-foot-long alley lined with – you guessed it – bubblegum. You can add your own to the collection!

On the outskirts of town is Bishop Peak, a volcanic plug that offers some hiking trails for outdoors enthusiasts. Catch a sight of the city from this gorgeous vantage point.

About an hour beyond San Luis Obispo is where you'll find some of the top things to do in Monterey –the Elephant Seal Rookery and Hearst Castle. The Rookery is a perfect spot to pull over and check out the herds of elephant seals that make their home on the shoreline. On the other end of the spectrum is a mansion commissioned by William Randolph Hearst. With boastful opulence and grand visuals throughout the grounds, Hearst Castle is an the extravagance of the wealthiest during the early 1900s.

After San Luis Obispo, get back on route and once again let yourself indulge in viewing the beautiful scenery out your car windows. Keep a lookout for quaint stops and shops along the way. You'll have to cross Bixby Bridge, which is one of the tallest single-span concrete bridges in the world. Be sure to snap some photos of the iconic landmark.

5. Cambria

Located about 34 miles north of San Luis Obispo is Cambria, a quaint town hidden among the pines. As you explore the wonder of this seaside village, you'll encounter dramatic landscapes and historic architecture. 

The perfect place to slow down and enjoy life's little moments, is filled with charming vibes and beachfront fun. Whether you're browsing local art galleries, sinking your feet in the sand or escaping the mundane by visiting Fiscalini Ranch Preserve, Nitt Witt Ridge or Moonstone Beach, there's plenty of things to do in Cambria. In addition to being a beautiful destination along your road trip from San Diego to San Francisco, this versatile village is only 10 minutes away from the Piedras Blancas Rookery and 15 minutes away from Hearst Castle and San Simeon Pier.

6. Monterey

The PCH will take you straight to the coastal town of Monterey, about two hours or 115 miles from San Francisco. One of the most popular attractions is the Monterey Bay Aquarium, a top research facility in America.

Any golf enthusiast should plan some extra time to play a round of golf along the coast at one of the iconic courses found in the area. Pebble Beach or Cypress Point are two well-known spots that offer the chance to spot marine life while sinking a putt.


7. San Francisco

It's time to tackle that last stretch into San Francisco. Along the way, you'll see plenty of to admire the redwood forests. Once you reach the city, take a few days to explore. You're bound to see and experience something you didn't expect.

Near the top of everyone's list of things to do in San Francisco should be crossing the Golden Gate Bridge and checking out Golden Gate Park. Or maybe it's hopping on the city's cable cars. Don't forget about Fisherman's Wharf, Alcatraz or the Mission District. As you can see, there's so much to do – so give yourself the time to experience it all.

You can also take a few trips outside of San Francisco to experience the surrounding area. Go to Oakland to catch a baseball game, taste wine in Sonoma County or go to Half Moon Bay to catch a glimpse of the magnificent redwoods or a spectacular sunset.

 
Pacific Coast Highway FAQs
When is the best time to drive the Pacific Coast Highway?
If you want to take full advantage of this scenic route, plan your Pacific Coast Highway road trip for September or October. The summer months (June, July and August) can be cooler, and you'll likely have to contend with fog all along the drive. October generally boasts the nicest weather and fewer crowds along the way.
 
Don't let fog deter your summer plans, though. It's coastal fog, which means it's typically heaviest in the mornings and evenings. The fog usually burns off by the middle of the morning, so you can start driving then if you're looking for clearer weather.


Driver tip: The California Department of Transportation website provides up-to-date Highway 1 road closures.

How long is the Pacific Coast Highway?
The Pacific Coast Highway is technically only certain segments of California State Route 1. When you're making plans, though, you'll likely think of the full Highway 1 California. The longest state route in California, SR 1 measures at just over 650 miles from beginning to end.
Where does Pacific Coast Highway start and end?
The highway, which is also referred to as California Highway 1, starts at its southernmost point at Interstate 5 (I-5) right near Orange County's Dana Point. In the north, the terminus is at U.S. Route 101 (US 101), right near Leggett in Mendocino County, CA.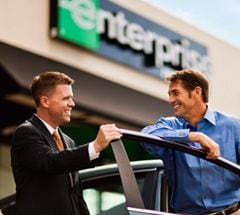 Start A Reservation
Enjoy fast and easy car rental bookings from Enterprise Rent-A-Car at one of our 7,200 branches in cities, airports and neighborhoods near you.
Reserve Now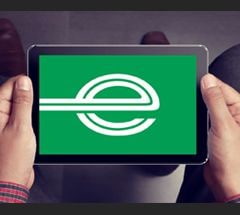 Email Offers
Don't miss an excuse to hit the road: our latest offers delivered to your inbox.
Sign Up