Drive from San Francisco to Portland on Highway 101
Portland, Oregon, is a popular destination for fun activities that range from the Portland Art Museum to the 189-acre Hoyt Arboretum and everything in between. With impeccable food, a stellar beer and wine scene, scenic views and outdoor adventures around every corner, Portland is a perfect place to visit for every lifestyle. Whether you're taking a vacation of many West Coast highlights, or you're a San Francisco native looking for a scenic road trip, you'll find the route from San Francisco to Portland on US-101 is both beautiful and intriguing. Pack up the family in a reliable, rugged vehicle and take on the fanciful forests, breathtaking coast, and quaint towns along this route. For a quicker, more direct route, you can take I-5 the entire way. Before you head out make sure you are prepared for the open road with our checklist of road trip essentials.
Drive Time from San Francisco to Portland: approximately 14 hours
Distance from San Francisco to Portland:  approximately 715 miles
Best car for this road trip: SUV

1. San Francisco

If you're not a native, you'll want to take a tour of quintessential San Francisco highlights such as the Golden Gate Bridge, Alcatraz, Pier 39, the Ferry Building at Pier 41, Lombard Street and Ghirardelli Square before you leave. Residents and visitors alike can appreciate a good sing-along evening to their favorite musicals at The Castro Theater. Showing movie musicals on the big screen with subtitles, Sing-Along nights encourage audience members to belt out lyrics together; like a group karaoke night. Disney favorites, Grease, The Sound of Music and much more are some of the sing-along entertainment audiences can enjoy.

Day 1

Before you leave town, swing by Tartine Manufactury, from the owners of the famous Tartine Bakery. Breakfast is served daily, and you can grab pastries for an on-the-go meal or sit down to delicious, plated meal. Just don't leave without a Pain au Chocolat for your road trip snack.

From San Francisco, take U.S. Route 101 North to your first road trip destination. Get off at exit 489, after roughly an hour on the road. With the first 55 miles of the trip taken care of, you can stop off to enjoy the highlights of Santa Rosa.

2. Santa Rosa

Even though you haven't been on the road for very long, take a break in Santa Rosa and stretch your legs at the Luther Burbank Home & Gardens. A National Historic Landmark, the property features a greenhouse and gardens where you can see the results of 50 years of the horticulturalists' experiments. If you have a Peanuts fan in the family, you may want to stop by the Charles M. Schulz Museum and Research Center for a collection of comic-themed exhibits celebrating the famous cartoonist.

3. Mendocino

From Santa Rosa, it's slightly over two hours and about 100 miles northwest to Mendocino. Situated along the coast, this destination offers stunning ocean views and peaceful Pacific beaches. Visit Mendocino Headlands State Park for spring wildflowers or winter whale watching.

The visitor center for the park is in the Historic Ford House, which displays a scale diorama of the city as it was in 1890 along with gray whale bones, wildflower displays, and local art.

If your time in town covers lunchtime, swing by the Trillium Cafe & Inn for farm-to-table cuisine with ocean views and a culinary flower garden. Try the caramelized onion grilled cheese sandwich or the locally-caught, peppered albacore tuna.

Settle in for about four hours on the road to knock out the next 200 miles of your trip. This is the last stretch of driving for the day.

4. Klamath

After marveling at the natural beauty that abounds in Olympic National Park, make your way to Olympia. About an hour south of the park on U.S. 101, Olympia is the ideal stopping point on this road trip. Not only does Washington's capital city have plenty to do and see, but it's also the midpoint between Seattle and Portland.

While you're in town, be sure to stop by Percival Landing Park. Located in the heart of Olympia and on the shores of Puget Sound, this is a great place to stretch your legs, get the best views of the city, and catch an event or two. For dinner, swing by Chelsea Farms Oyster Bar for a satisfying meal of fresh seafood. If you feel like branching out from seafood, try their braised rabbit fried rice.

Stay in one of the hotels in South Capitol. Once you've rested up and gotten a great night's sleep, make your way over to the Olympia Farmers Market to peruse the local wares. This is a great place to grab a cup of coffee, sample the seasonal produce, and pick up a few baked goods for the road.

5. Eugene

Eugene, Oregon, offers a selection of distinctive museums for a delightful diversion from the road. If you have children in your party, stop at the Adventure! Children's Museum for highlights such as a Shakespearian theater, archaeological dig site, and creative art lab. If you're interested in the area's history, consider visiting the Applegate Pioneer Museum or Bohemia Gold Mining Museum.

One of the more popular aspects of Eugene is the surrounding wineries. Check out King Estate, Noble Estate, and Capitello for some of the best wine the state has to offer along with serene backdrops and engaging tours.

It takes about 1 hour and 50 minutes to cover the 110 miles from Eugene to Portland on Interstate 5 North.

6. Portland

In this major metropolis, you'll find a wealth of attractions. Outdoor enthusiasts will find biking, hiking, climbing, skiing, snowboarding, kayaking, camping, and more in the surrounding woodlands. If you're looking for similar activities but don't want to leave the confines of the city, go on a kayak tour of downtown. Rent a kayak from the Portland Kayak Company, and take part in one of their guided tours along the Willamette River.

Visit the Oregon Zoo where you can explore an African rainforest, African savanna, Amazon flooded forest, and more. The Oregon Museum of Science and Industry houses five halls with more than 200 exhibits covering everything from the first foods of indigenous peoples to the future of modern renewable energy.

If you've spent the day expending lots of energy, be sure to replace those burned calories with a sandwich from Lardo. Chow down on a pork belly Reuben or Pho'Rench Dip for unique takes on iconic sandwiches. It's hard to visit Portland without grabbing a bite to eat at one of the city's premier food trucks and carts. The Alder Street Food Cart Pod in downtown is the place to be. It's a cornucopia of world cuisines. Split up, divide, and conquer as many carts as your family can handle.

Portland offers so much to do, staying for a few days is a necessity to truly get a taste of the city. You'll have no shortage of attractions to explore when you reach the end of your San Francisco to Portland journey.

 

Find a Car Rental Branch in Portland

San Francisco to Portland Road Trip FAQs

 

What type of car is best for driving to Portland?


With all the camping and beach gear you'll want to bring for your San Francisco to Portland trip, booking an SUV rental is your best bet. Not only do they provide ample storage, but comfy, spacious seating for kids in the back. The four-wheel drive will also come in handy if you're driving on slick roads in Portland's famous, ever-present rain.


Would you recommend this trip for kids?

The trip from San Francisco offers plenty of educational and outdoor experiences to interest children, while also exposing them to important historic sites. They'll never forget their first sight of the Golden Gate Bridge, or whale spotting together off the coast of Mendocino or finding shells on the beach.

The Charles M. Schulz Center in Santa Rosa is another kid-friendly destination, and then there's the Adventure! Children's Museum in Eugene, where they can dig for buried treasure or create art. They can also learn all about the area's past at the Applegate Pioneer Museum or the Bohemia Gold Mining Museum. Spend a memorable night camping together as a family along the Willamette River, and then wake up to visit the Oregon Zoo or Museum of Science and Industry. The trip from San Francisco to Portland is absolutely a family crowd pleaser.


Are there any tolls in San Francisco?

There are tolls going westward from Oakland into San Francisco, but not the other direction. The toll for those traveling into San Francisco from Oakland is $6 during peak commuting hours. If you're driving out of San Francisco through Oakland on your way to Portland, Oregon, this toll will not apply to you.

What is the Charles M. Schulz Museum?

The Charles M. Schulz Museum and Research Center celebrates the life, work, and legacy of famous American cartoonist Charles M. Schulz, creator of the famous syndicated cartoon strip "Peanuts." The Charles M. Schulz Museum and Research Center is located in Santa Rosa, just 55 miles outside of San Francisco. Parents will love sharing a piece of their childhood with their children and getting to know more about the man who created Charlie Brown, Lucy, and of course, Snoopy. They can even try their hand at drawing their own comic strip within the facility.


How different is the weather in Santa Rosa compared to Portland?

Santa Rosa, California, enjoys a balmy weather pattern throughout the year, ranging from rainy winter highs in the upper 50s to sunny 80 degrees in the summertime.

You're more likely to need a poncho or umbrella in Portland, Oregon, a city which experiences a more extreme climate than Santa Rosa. Portland gets rain 12 to 15 days a month in the fall, winter, and spring seasons from November to April, then the weather clears up from June to September with an average of two to five days of rain per month. Sunny summers top out at 80 degrees, while cold, wet Portland winters can be as low as the mid-40s.


What are the best ocean views in Mendocino?

Every view as you drive down Highway 1 in Mendocino is an incredible view, but if you had to pick just a few highlights, these sites make the top of the list. Stop the car downtown on Main Street and walk the Point Mendocino trail. Look out for lighthouses at Point Arena and Point Cabrillo. If you're pressed for time, you could just go to The Mendocino Coast Botanical Garden, which offers 47 incredible acres of wide-open ocean views. Eat dinner at Point Noyo and watch for whales splashing offshore.


How much is the fee to visit Olympic National Park?

As of June 2018, the fee to visit Olympic National Park is $30 per vehicle and $25 per motorcycle. If you plan to visit more than once during your trip, go ahead and spring for the annual park pass for $55. You will save money, even if you only visit twice.


Does it rain much in Oregon?

They say the rain never stops in Oregon. Yes, it rains a lot, but that makes the landscape especially lush and verdant, and the numerous waterfalls you'll see in Columbia River Gorge National Scenic Area never run dry. Walking in a hooded poncho in the drizzle, you'll blend right in like a Portland native. Most locals are so used to the rain (and as a point of pride), it's said they never even pull out an umbrella.


Where can my kids play in Eugene?

After a few hours in the car, the kids will need to burn off some energy, and Eugene offers a good spot. Visitors to Eugene are in luck because the Adventure! Children's Museum awaits. This immersive museum invites children to dig for treasure in an archaeological dig or design something creative in the arts lab. You can even take in a show in the Museum's Shakespeare theater. The Eugene Science Center also offers interactive science and technology activities, a planetarium, and a tot spot geared towards little ones.

Want an activity to please the whole family? Stop into Putter's Indoor Golf and Strike City Lanes, and you can split up to play a game of indoor mini golf of bowling. Reunite over a pizza in the snack bar. The complex also has a diner or sports bar, if you prefer more variety. If the weather is fine, pack a picnic and head to the Amazon Community Center and Park, where you'll find a skate park, playground, and picnic tables. There are an outdoor seasonal pool and a dog park, so you can walk your pet too before heading back out on the road.


What is Portland best known for?

From excellent coffee shops and food trucks to creative local arts expressions, Portland, Oregon, has become the epicenter for emerging and alternative culture on the West Coast. The walkable and bike-friendly city spans about 20 miles across, but within that compact radius, you'll find a fascinating cultural world that's pure Portland, packed full of microbreweries, independently owned bookstores, curiosity shops, organic and vegan restaurants, and dazzling murals and graffiti everywhere you turn.

On its outskirts, Portland is ringed by splendid natural beauty that's ideal for hiking, camping, and exploring. Whatever your tribe, interest, or persuasion, you'll find your niche in Portland..


Where should we go for food in Portland if we can't all agree?

There's one sure way to please everyone for dinner in Portland, and that is to go to the Alder Street Food Cart in downtown Portland. Bring cash, divide, and conquer. Between the group, you can sample a world of cuisines and fusion foods that look as good as they taste, from crepes, French toast, and acai bowls to Filipino fusion, Chinese, Greek, Mexican, and classic fish and chips. There may be limited sidewalk seating, but you can also grab lunch and head to nearby Director Park.


How do I find Portland's food trucks?

Over 500 food carts operate within Portland at any given time, and some of them are a moving target. You can stalk your favorite cart on Twitter for a current location, or you can visit a site like foodcartsportland.com for real-time maps. If you're feeling overwhelmed, you can book a tour to experience the food cart scene with an expert local guide, or simply wander the streets and smell the breeze. It's likely you'll sniff out something tasty around every corner in Portland.

Often, Portland food carts are organized into surface parking lots or "pods." One of the most established and well-known pods is the Alder Street Food Cart pod, which is located between Washington Street and Southwest Alder, and it stretches from Southwest Ninth to Southwest Tenth Avenues.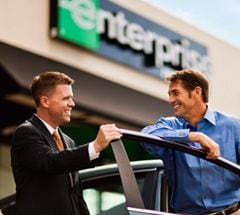 Start A Reservation
Enjoy fast and easy car rental bookings from Enterprise Rent-A-Car at one of our 7,200 branches in cities, airports and neighborhoods near you.
Reserve Now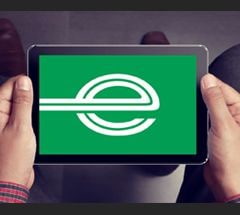 Email Offers
Don't miss an excuse to hit the road: our latest offers delivered to your inbox.
Sign Up