Road Trip from San Francisco to Seattle – Napa and Inland Tour
There are two main ways to get from San Francisco to Seattle. Driving CA-1 to US-101 or hopping on I-5 the entire way. While the former hugs the coastline and offers some stellar views, the latter is chock full of places to see, things to do and some of the best wine in the world. Since this is such a beautiful part of the country, with numerous national parks, scenic vistas, and iconic destinations, a one day trip just won't do. Take your time to explore all this drive has to offer with a weeklong getaway.

Drive Time from San Francisco to Seattle: approximately 13 hours
Distance from San Francisco to Seattle: approximately 810 miles
Recommended car for this road trip: Large SUV 
1. San Francisco

Day 1: There's a lot to do on this trip, so get started the moment you arrive. It can be hard to decide which iconic spots to see; Fisherman's Wharf, the Ferry Building, Alcatraz, the Golden Gate Bridge, Chinatown, Ghirardelli Square, and Lombard Street, not to mention numerous museums and parks. With such limited time, check out Pier 39 which has over 60 specialty shops, restaurants, and playful sea lions basking in the sun on floating docks. Take a few extra hours to explore Union Square. This one-block plaza offers shopping, dining, and public art displays.

Lastly, the Golden Gate Bridge is a must-see, and you'll have a chance to explore as you visit Presidio, located just South of the bridge. A variety of options are available to visit the bridge, including walking tours and rental bikes.

While you're venturing around town, nosh on some icon San Francisco staples like sourdough bread, cioppino, and bay area produced cheese, beer, and fresh seafood.

Day 2-3: Start early, you'll want to beat the traffic and get to Napa, CA for breakfast before engorging on delectable wine. Take I-80 for about 50 miles to the city of Napa. It will take around an hour in light traffic.

 

2. Napa Valley

When you arrive in Napa, head toward the Alexis Baking Company for a hit-the-spot breakfast. Napa sits at the south end of Napa Valley, so all the best wineries will be a short drive north. Consider hiring a driver, or taking it slow on the tastings to keep everyone safe, with plenty of breaks in between wineries to check out fantastic shops, eat at stellar restaurants and admire the beauty of the region.  With over 400 wineries you could spend years in Napa and not hit everything. Instead, it's best to catch the highlights.

Between two days, you only should do a few of tours; a production tour, and a cave tour and maybe throw in one more that has particularly unique grounds. Here are some favorites: Piña, Silver Oak, Alpha Omega, Castello Di Amorosa (this one has particularly unique grounds), Shraumsberg, Joseph Phelps, 0'Shaughnessy, Nickel & Nickel, Chateau Montelena, Heitz, Merryvale and so many more.

Between the wine tasting, sightseeing, and shopping, you should eat at Gott's Roadside, Mustards, and the Oxbow Market. Another great trick is to ask the locals for some of their favorite, off-the-beaten-path destinations for local treats.

You'll want to get a head start to give yourself plenty of outdoor roaming on day 4. So, once you've wrapped up the last of your wineries in the mid-afternoon, make the trek toward Lassen Volcanic National Park. You'll get on I-5 and head north for about three and a half hours and cover 220 miles.

3. Lassen Volcanic National Park

It will be getting late, so find some grub and turn in for the night. There are many ranches, and cabin retreats throughout the park for your stay, or you can find a traditional hotel along the outskirts.

Day 4: Yellowstone National Park isn't the only place in the country where you can see hot springs, mud pots, and other hydrothermal activities. Along with the active hot springs, this park is one of the few places in the world where you can see all four types of volcanoes. You can also take one of the many hiking trails to the active hydrothermal areas or picturesque lakes and mountain peaks. Take in all there is at the park, but leave yourself enough time to make the trek to the next park and explore there as well.

4. Crater Lake

Once you leave Lassen Volcanic National Park, you'll take CA-139 through Modoc National Forest for three and a half hours and 208 miles until you get to Crater Lake National Park. Crater Lake formed 7,700 years ago when a violent eruption of Mount Mazama caused the volcano to collapse in on itself. The deepest lake in the United States eventually formed there, and today that depth creates stunningly blue water. For some of the best views of the lake and mountains, take a trip around Rim Drive, a 33-mile loop that travels along the rim of the caldera. Hitting two major parks and exploring both of them warrant no more driving. Find a place nearby to stay for the night and refresh for another trek in the morning.


5. Portland

Day 5: Leaving Crater Lake National Park, you'll want to make your way back to I-5 and head north for around four hours and 45 minutes and 268 miles to Portland, Oregon. If you feel the need to relax and unwind, Portland Japanese Garden is a place to stroll among waterfalls, ponds, streams, fragrant flowers, and shady trees. Outdoor activities fill the city's surrounding area so if you've still got more energy, pick a few and explore.

When you're hungry, check out one of the 31 breweries and countless food trucks throughout the city. Sit on the rooftop bar of 10 Barrel Brewing Co. and enjoy the sights of Portland with a delicious drink of choice. And what better way to chase your beverage than with a grilled cheese from The Grilled Cheese Grill food truck.

Day 6-7: No trip to Portland would be complete without picking up breakfast from the famous Voodoo Donuts. Reach for the voodoo doll, a donut shaped like a person, covered in chocolate frosting, filled with raspberry jam, and a pretzel stake. After partaking, get back on I-5 and head north to Seattle.

 

6. Seattle

From Portland, it's just two hours and 45 minutes and 173 miles to Seattle. Once there, take some time to enjoy the shopping and dining at the historic Pike Place Market. Hop on one of the ferries traveling around the Puget Sound, and you'll see a unique view of the city and surrounding mountains for less than $20/adult roundtrip. Take the 35-minute ferry to Bainbridge Island and get a lovely view of Mount Rainier on a clear day. Once you're on the island, you'll find boutique shops, cozy cafés and even a few wineries in the small town of Winslow.

And don't forget about the coffee. Seattle is synonymous with Starbucks, but the city is loaded with artisanal coffee shops roasting beans and brewing some of the best cups of coffee in the country.

There are many Enterprise branches throughout Seattle for you to drop your rental off before flying out of town, including a location at SeaTac airport. With historic national parks, one-of-a-kind attractions, and out-of-this-world food and drink, you'll experience some of the best spots this country has to offer with this itinerary.

Start Your Trip from the Seattle Airport

 

San Francisco to Seattle: Frequently Asked Questions

 

Where should you to stop from San Francisco to Seattle?

There are many places to stop between San Francisco and Seattle such as Napa Valley, Lassen Volcanic National Park, Crater Lake, and Portland, Oregon.



What is there to see between San Francisco to Seattle?

When driving between San Francisco and Seattle, you'll have opportunities to visit wineries and restaurants along with incredible outdoors activities like hiking, mountain climbing, kayaking and camping.



How far is it from San Francisco to Seattle?

It is approximately 810 miles between San Francisco and Seattle on I-5.



How long is it from San Francisco to Seattle?

It is approximately a 12 hour and 45-minute drive from San Francisco to Seattle on I-5.



How do I get from San Francisco to Seattle?

There are multiple routes you can take, but the most direct and fastest route between San Francisco and Seattle is via I-5.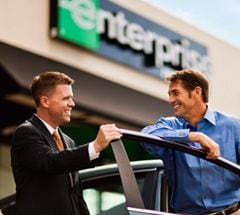 Start A Reservation
Enjoy fast and easy car rental bookings from Enterprise Rent-A-Car at one of our 7,200 branches in cities, airports and neighborhoods near you.
Reserve Now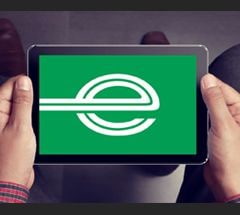 Email Offers
Don't miss an excuse to hit the road: our latest offers delivered to your inbox.
Sign Up