Road Trip from Las Vegas to the Grand Canyon
The Grand Canyon is a popular tourist destination for travelers who are looking for majestic views and an abundance of outdoor activities. If you love hiking, camping, and sightseeing, this vacation destination is a must for your bucket list.
The closest airport to the Grand Canyon is in Flagstaff, so it's impossible to reach this destination without taking at least a short drive. Rather than opting for an organized tour, rent a car from one of 30 Las Vegas car rental locations, and make the trip at your own pace and with your own stops. Take time to enjoy all the notable stops along the way including Hoover Dam, Seligman, and Kingman, Arizona. Be prepared for the open road by visiting our checklist of road trip essentials.
Drive Time from Las Vegas to Grand Canyon: approximately 4 hours
Distance from Las Vegas to Grand Canyon: approximately 270 miles
Best car for this road trip: Full-Size Car
1. Las Vegas

The Live Entertainment Capital of the World is a prime vacation spot. While many of the attractions are geared toward adults, there are plenty of opportunities for the whole family to have fun. Cirque du Soleil has multiple shows at some of the city's most popular resorts. Some of entertainment's biggest stars regularly perform throughout the year in Vegas; acts like Celine Dion, Britney Spears, Blue Man Group, Penn and Teller, and more.

Beyond live performances, each resort tends to have spectacular pool areas and incredible restaurants. Off the strip, you'll find helicopter tours, jet experiences, and even a giant "sandbox" where you can pay to play with big rig construction equipment.

Any time spent in Las Vegas requires a few stops at some of the city's best restaurants. Splurge a little and have some fun. Harvest by Roy Ellamar brings sustainable and seasonal dining to the middle of the desert. Fresh produce stars side by side with perfectly prepared meats and seafood.

When you're ready to leave for the Grand Canyon, start early and pick up some breakfast, grab a cup o' joe and hit the road on I-515 toward Boulder City.

2. Boulder City

Boulder City is about 30 minutes southeast of Las Vegas. Though this is a short first leg, Boulder City is worth stopping in if you need a restroom break, a meal, or just want to let antsy kids stretch their legs. This town is the last stop with major metropolitan conveniences before you hit a mostly unpopulated stretch of Arizona. Boulder City's Main Street is packed with distinctive boutiques. Drop in if you're looking for a unique souvenir to commemorate this part of your trip.

On the way toward Kingman, AZ, you'll come up to the Hoover Dam which is about 8 miles northeast of Boulder City. Be sure to leave yourself a little bit of time so you can stop and check out this iconic American landmark and a fantastic feat of modern engineering.

3. Kingman

The next two locations were classic Route 66 stops from back when the highway was the quintessential road trip for America. From Boulder City, it's about an hour and 15 minutes to Kingman via US-93 S. You'll cover 78 miles on the way. Kingman is a fun stop for highlights like the Arizona Route 66 Museum and Kingman Railroad Museum.

There are more than 60 restaurants in Kingman, so this is a great place to grab a bite to eat for lunch. For distinctive dining, try Floyd and Company Real Pit BBQ or Mr. D'z Route 66 Diner. If you're still dragging from the early morning, or need a second wind, stop by Beale Street Brews Coffee Roasting Co. for an exceptionally crafted coffee beverage.

4. Seligman

Seligman, Arizona is about 73 miles from Kingman on I-40 and is just over an hour on the road, but if you're feeling a little adventurous, hop on Route 66 and take the 87-mile trip instead. In Seligman, you'll find quaint small-town highlights like the Route 66 General Store, overflowing with memorabilia. You can also take a quick tour through the Return to the 50s Museum for nostalgic knick-knacks that teleport you to a different decade.

If you opted not to get lunch in Kingman and everyone in the car is starting to feel a little hangry, don't miss the Roadkill Cafe. This distinctive diner is known for its buffalo burgers, but you'll find other specialties like the Bad-Brake Steak and Fender Tenders.

5. Grand Canyon

The Grand Canyon is about an hour and a half from Seligman. You'll cover 97 miles in this final leg of your journey. This route will drop you off near the South Rim and Grand Canyon Village. Once in the Grand Canyon, you can hike, backpack, enjoy a mule trip, and more as you explore this natural wonder. See our travel writer's personal account of hiking to the bottom of the Grand Canyon via the Bright Angel and South Kaibab Trails.

There are numerous camping sites throughout the park. So, you can spend a few days at this natural wonder and do all the activities your family wants to accomplish. The nearest place to return your rental car is in Flagstaff, Arizona, which is about two hours south. Or, you might want to consider going on to Phoenix which is a little over two hours beyond Flagstaff and filled with plenty more to experience before you fly back home.

Find a Branch Near the Grand Canyon


See all road trips

 

Driving from Las Vegas to Grand Canyon FAQs

 

Does It Snow in Las Vegas?

Snow is rare in Las Vegas but not unheard of. Since 1937, there have only been four measurable instances of snowfall in Vegas, the latest being 1.3 inches on December 30, 2003. Vegas also experienced a "widespread" snowfall in February 2018, although there wasn't enough snow to accumulate on the ground.


What Makes Route 66 so Famous?

Route 66 is famous because it was one of the original highways in the U.S. Highway System. Also known as Will Rogers Highway and the Main Street of America, Route 66 was established in 1926 and originally ran from Chicago through Missouri, Kansas, Oklahoma, Texas, New Mexico, and Arizona before the road ended in California. As such, Route 66 was one of the main routes for people migrating west, especially during the 1930s Dust Bowl.

Route 66 has been memorialized in popular culture throughout the decades, including in the hit song "(Get Your Kicks on) Route 66" and the 1960s TV show "Route 66." In his novel "The Grapes of Wrath," John Steinbeck called the route the "Mother Road," which is a good description of its importance in early 20th-century history.


How Much Gas Would a Midsize Car Use on This Trip?

Fuel costs from Las Vegas to the Grand Canyon depend on your rental car's make, model, and mileage, not to mention current gas prices. Using a gas cost calculator can help you estimate the amount of gas and the potential costs for your trip.

For example, a midsize sedan that gets 34 miles per gallon on the highway will use about 8 gallons to get from Las Vegas to the Grand Canyon. With a round trip coming in at 550 miles, that's about 16 gallons for the entire road trip.


I'm Most Comfortable in a Full-Size Car. Will That Work for This Trip?

Of course! Full-size cars provide extra leg room and luggage space compared to a compact or midsize car. Both mid- and full-size cars are designed to hold five people. Having five adults crammed into a midsize car will likely feel crowded and uncomfortable. A full-size car also provides more room for car seats and other necessities.


How Does the Weather in the Grand Canyon Compare to Las Vegas?

The temperatures at the Grand Canyon are noticeably cooler than in Las Vegas. Summer temperatures in Las Vegas frequently exceed 100 degrees due to the city's desert location. Average highs in the Grand Canyon hover around the mid-80s. In the winter, the Grand Canyon is typically 20 degrees cooler than Las Vegas, so you will need to bring proper attire and plan on dressing in layers. Weather also varies depending on where you are in the Grand Canyon, with the North Rim being about 10 degrees cooler than the South (due to higher elevation). It can also experience heavy snowfall which can cause road closures.


How Wide Is the Grand Canyon?

The Grand Canyon is up to 18 miles wide at its widest spot. It's also more than a mile deep! Visiting the Grand Canyon allows you to view its vast expanses in a variety of ways, including at the park overlooks, from boat tours, and on hiking trails. There's nothing quite like it!


How Do I Protect Myself From the Desert Heat in Nevada?

There are a few steps everyone should take to protect themselves from the Nevada heat. First and foremost, stay hydrated! Drink plenty of water throughout your trip, even if it means stopping at rest areas more often. You'll also want to use a protective sunscreen.

If you plan to hike in the summer, stick to short hikes lasting no more than one or two hours, and head out early in the morning so you're finished by 9 a.m. Wear a hat and breathable cotton in light colors to deflect the sun.


Can You Still Ride a Mule Down the Grand Canyon?

Sure-footed mules are still a popular aspect of visiting the Grand Canyon. The world-famous mule rides allow you to tour the North or South Rim, or ride into the Grand Canyon itself for an overnight stay at Phantom Ranch. Mule rides were first offered at the Grand Canyon in 1887, and more than 600,000 people have ridden them into the canyon ever since. Be sure to reserve your ride well in advance since this beloved experience fills up early.


What Are Some Local Spots to Eat Along the Way?

You may want to stop in Boulder City for breakfast on your way out of Nevada. Check out The Coffee Cup, Southwest Diner, or Little City Grille.

Kingman, Arizona, features more than 60 restaurants, including Mr. D's Route 66 Diner, Floyd and Company Real Pit BBQ, and Beale Street Brews Coffee Roasting Co. Kingman is the perfect stop when you're ready lunch.

If you'd rather wait until you reach Seligman, don't miss the Roadkill Cafe. The distinctive diner is known for its buffalo burgers.


Are There Ghost Towns I Can Explore?

There are many ghost towns worth exploring in Arizona, but there's only one close enough to the route from Las Vegas to the Grand Canyon. Oatman was founded in 1908, and its mines produced over 1.8 million gold ounces. However, the town's population has dwindled to about 135 people — not counting the burros. It's a kitschy stop where you can find local crafts and souvenirs.

If you don't mind driving a little out of your way, visit Jerome, Arizona. You can pick up a map at the visitor center, tour the historic park, and even take a guided ghost tour.


Are the Roads Always Open?

Major roadways are always open, but be sure to check current weather and road conditions in the Grand Canyon area. It's not unusual for certain roads and trails to experience temporary closures, even during the summer months.


Is Camping Available at the Canyon?

Yes, you can camp at the Grand Canyon. Reservations are recommended for popular campgrounds like Mather Campground on the South Rim, and the North Rim Campground. Desert View Campground is open on a first-come-first-serve basis. Trailer Village is the only campground that offers full hook-ups for RVs.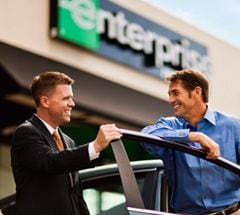 Start A Reservation
Enjoy fast and easy car rental bookings from Enterprise Rent-A-Car at one of our 7,200 branches in cities, airports and neighborhoods near you.
Reserve Now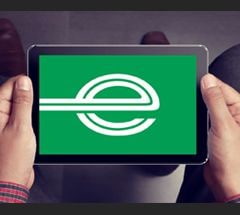 Email Offers
Don't miss an excuse to hit the road: our latest offers delivered to your inbox.
Sign Up