Driving through the Pacific Northwest from Seattle to Portland
With countless attractions, beautiful landscapes, outdoor activities, and mouth-watering dishes from world-class restaurants, Seattle and Portland have so much to offer travelers of all ages. While you might be tempted to make the drive from Seattle to Portland as fast as possible there's plenty to see on the way. Hop in your rental car, take a leisurely two-day road trip from Seattle to Portland, and see some of the most memorable sights of the Pacific Northwest along the way. Should you want to bypass many of the stops we've listed, the fastest and most direct route from Seattle to Portland is on Interstate 5. Be prepared for the open road by visiting our checklist of road trip essentials.
Drive Time from Seattle to Portland: approximately 2 hours and 45 minutes
Distance from Seattle to Portland: approximately 175 miles
Best car for this road trip: SUV

1. Seattle

Before you hit the road, take some time to grab a cup of coffee and a pastry for the road. While you can certainly stop by one of the ubiquitous Starbucks or Seattle's Best Coffee shops, try a smaller spot instead. Visit Café Allegro, the oldest espresso bar in town.


With coffee cup in hand, stroll through the Seattle Arboretum. If you're feeling artsy, wander through Olympic Sculpture Park and take in the impressive sculptures and public art from big names like Louise Nevelson and Richard Serra.

2. Bainbridge Island

Located in scenic Puget Sound, Bainbridge Island is easy to access via ferry. To get to the Seattle Ferry Terminal, simply drive to the west side of downtown and enter the terminal off of Yesler Way. Follow the signs to drive on to the correct ferry. Then, relax and enjoy the ride as you take the 50-minute shuttle on the Seattle-Bainbridge Ferry to reach the island.

Once you arrive on Bainbridge Island, enjoy the peaceful surroundings, which include horse farms, wineries, and lush parks. Stop by the Fletcher Bay Winery and pick up a bottle Cabernet Sauvignon or Syrah to enjoy later. Next, set your sights west, where you'll find Olympic National Park.

3. Olympic National Park

As a UNESCO Biosphere Reserve and World Heritage Site, Olympic National Park is an essential stop on your road trip to Portland. While you could easily spend an entire week exploring this expansive park, you can also get a taste of what it has to offer with a day hike. Start with a brief stop at the Port Angeles Visitor Center, where you can learn about the park's history, discover highlights, and get up-to-date information on trail conditions.

Next, choose your hike. If you got an early start and still have plenty of daylight left, make a beeline for the Hoh Rain Forest, one of the most uniquely stunning ecosystems in the Pacific Northwest. The Spruce Railroad Trail and the Hall of Mosses are both relatively easy yet will leave you in awe of the temperate rainforest landscape. If you have a little less time to work with, tackle one of the Olympic National Forest trails around Lake Quinault on the southern edge of the park.

4. Olympia

After marveling at the natural beauty that abounds in Olympic National Park, make your way to Olympia. About an hour south of the park on U.S. 101, Olympia is the ideal stopping point on this road trip. Not only does Washington's capital city have plenty to do and see, but it's also the midpoint between Seattle and Portland.

While you're in town, be sure to stop by Percival Landing Park. Located in the heart of Olympia and on the shores of Puget Sound, this is a great place to stretch your legs, get the best views of the city, and catch an event or two. For dinner, swing by Chelsea Farms Oyster Bar for a satisfying meal of fresh seafood. If you feel like branching out from seafood, try their braised rabbit fried rice.

Stay in one of the hotels in South Capitol. Once you've rested up and gotten a great night's sleep, make your way over to the Olympia Farmers Market to peruse the local wares. This is a great place to grab a cup of coffee, sample the seasonal produce, and pick up a few baked goods for the road.

5. Mount St. Helens National Volcanic Monument

It's going to be tough to top the site-seeing trek from day one, so up the ante and visit a volcano. Make your way to Gifford Pinchot National Forest. Here, you'll find a 1.3-million-acre forest, which is home to Mount St. Helens. Be sure to visit the Mount St. Helens National Volcanic Monument, which commemorates the 1980 eruption that rocked the state.

While the 1980 eruption essentially eliminated the flora within a 150-mile radius, today, the forest has largely returned. As you hike through Gifford Pinchot National Forest, you'll see plants, trees, and flowers growing through the volcanic ash and restoring this area to its former glory.

6. Portland

Once you're in Portland, take the opportunity to explore some of the city's most unique sights. Bibliophiles will want to stop by Powell's City of Books, the world's largest independent bookstore and home to over 2 million books. Nature lovers won't want to miss their chance to wander through Washington Park, whose numerous attractions include Portland's Japanese Garden, Hoyt Arboretum, and the International Rose Test Garden.

As you explore Portland, you're bound to work up an appetite. Visit the Ken's Artisan Bakery for the city's best croissants, treat yourself to the city's most creative donuts at Voodoo Donuts, or try some charcuterie from the expansive Olympia Provisions SE. For a complete meal, try a creative Japanese dish from Biwa Kitchen.

Short treks out of the city will offer skiing, climbing, camping, white water rafting and much more. Adventurous types will want to get in as much activity as possible during their stay. For those looking to relax, hit up the local craft beer and expansive food truck scene. Some may choose to do both!

The Pacific Northwest is home to outdoor adventures, fantastic food, and plenty of hidden gems. Don't miss any of these stops on your road trip from Seattle to Portland.

Find a Car Rental Branch in Portland

 

Seattle to Portland FAQs

 

What is the best time of year to visit Seattle?

Early summer and early fall are ideal times to visit Seattle. This includes May and June as well as September and October. During May and June, high temperatures fluctuate from the lower to mid 60s. Throughout September and October, high temperatures range from the low to upper 60s. Another bonus of visiting during these months is that tourism is reduced. 

 

What is Portland Oregon famous for?

Portland is known for its coffee, craft beer, and food carts. There are also a number of parks offering beautiful views, perfect for hiking and casual walking. Another popular attraction is the Sunday Market, a local arts and crafts fair where people sell jewelry, home decor, clothing, and more. 

 

Is Mount St. Helens still active?

Yes, Mount St. Helens is still an active volcano. The last eruption occurred in July of 2008. There have been over 130 small tremors recorded since then. Scientists predict that Mount St. Helens with produce a major eruption again in the next few decades.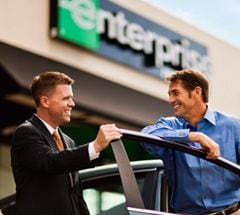 Start A Reservation
Enjoy fast and easy car rental bookings from Enterprise Rent-A-Car at one of our 7,200 branches in cities, airports and neighborhoods near you.
Reserve Now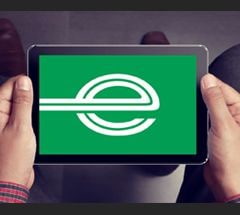 Email Offers
Don't miss an excuse to hit the road: our latest offers delivered to your inbox.
Sign Up