Searching for Wildflowers in California
Story and photos by Megan Snedden

Megan is a California-based writer and photographer. Follow her on Instagram or on her travel blog.

Spring road trips lead to beautiful, bountiful displays.
Wildflower season in California is unpredictable. Some years, radiant wildflower "super blooms" carpet hills and valleys in elaborate splashes of color. Other years, Mother Nature has different plans.
Anticipating a flower-themed road trip this spring, I eagerly began calling wildflower hotlines and watching live webcams in February as I waited for the blooms to open. I even direct-messaged strangers on Instagram to get inside information from other flower aficionados about locations they had recently visited, such as Anza Borrego Desert State Park in Borrego Springs and Walker Canyon in Lake Elsinore. Neither destination featured significant blooms this year.
Eventually, a search for #Californiawildflowers led me to a woman whose photo on social media showed her dancing in a field of abundant yellow flowers. She told me the photo had been taken recently at Chino Hills State Park. I know that when flowers are in bloom, you can't hesitate or you will miss out, so I packed a bag and hopped in a rental car.
The State Flower Never Disappoints
From my home in Temecula, I followed Interstate Route 15 north 50 miles to reach the northern entrance of Chino Hills State Park along Sapphire Road. Alone in my car, I still exclaimed, "Wow," as hills covered in bright, 5-foot-tall black mustard (Brassica nigra) came into view. I threw on my hiking shoes and sprinted over to the trailhead, adjusting my camera settings en route as if the flowers might run away. While I did enjoy a short hike in the park, the panoramic vistas near the entrance were by far the best.
Plus, I spotted bright orange California poppies (Eschscholzia californica) dappling the base of the hills and making the scene even more dramatic. After that, I couldn't wait to hit the road for Antelope Valley California Poppy Reserve, 100 miles farther north, where I'd find even more poppies. Botanist Sarah Plummer Lemmon drafted the legislative bill, which passed in 1903, naming the California poppy the official state flower.
To reach the reserve, I followed California State Route 71 north to Interstate Route 210 West and Interstate 5 North to San Francisquito Canyon Road, which weaves through the Angeles National Forest. Once there, I took some time to savor the landscape's soft color palate by perching on a wooden fence to enjoy a snack.
Situated at the western tip of the Mojave Desert, Antelope Valley's arid landscape makes an ideal backdrop for the poppies. The cheerful flowers stand out, even during drier years when there isn't a super bloom. Eight miles of clearly marked walking trails through the park keep people from disturbing the wildflowers.
Wild Lilies Fill the Fields
Seeing so many poppies inspired me to continue my hunt for wildflowers. At the end of March, I made plans to visit friends 300 miles north so I would have an excuse to drive to a place that had been on my bucket list for years: the Calla Lily Valley at Garrapata Beach, 11 miles south of Carmel-by-the-Sea. Native to South Africa, California's wild-growing calla lily (Zantedeschia aethiopica) isn't a true lily because it belongs to a different genus. Still, the misnomer doesn't make the flower any less beautiful, especially when you seeing it grow in the wild.
To reach the valley, I parked along Highway 1 and then hiked a short, steep trail down to a gully where the lilies bloom each year for three to eight weeks, starting in late January. As I walked along the stream, photographing the flowers, I reveled in views of the verdant hills to my left and the Pacific Ocean to my right. The fog layer cleared, revealing the sun, which shone through the flowers' soft white petals.
I continued driving just up the road to the Garrapatta State Park Bluff Trail in search of seaside golden yarrow (Eriophyllum staechadifolium), but none was to be found. That didn't take away from the rewarding ocean view, plus I knew I had one more stop on the way home, a place I was expecting flowers fully in bloom.

After spending the night at Kirk Creek Campground in Big Sur, I woke up early to make the 230-mile drive south along California State Route 1 and U.S. Route 101 to Point Dume State Beach and Natural Preserve in Malibu. As I cruised along, I spotted more black mustard and some purple lupine (Lupinus polyphyllus) growing at the edge of the road. From Highway 1, I followed Westward Beach Road until it ended at the headlands.
The Impressive Pride of Madeira
At the base of the bluffs, I was immediately drawn to a purple flowering plant I didn't recognize. Later, I learned I'd been in the presence of the Pride of Madeira (Echium candicans). The herbaceous perennial shrub originates from the Portuguese island of the same name, and the woody flowering stalks can grow up to 8 feet tall.
I hiked along, following the path that ascends from the parking lot up to the top of the bluffs. Rock climbers dangled from the sandy cliffs, somehow steadying themselves against the strong, cold winds. I felt the chill and pulled on my puffer jacket. It seems a strange contradiction to be photographing wildflowers in full sunlight at a beach in California and to need a winter jacket — or maybe I'm tempted to believe the misconception that my home state is always warm. (It's not.)
Once I reached the top of the preserve, the path wove around a stand of beautiful giant coreopsis (Leptosyne gigantea), a daisy-like flower that blooms here each year. I returned to the car with one more stop in mind. As I headed for Malibu Creek State Park, I drove along a stunning field of black mustard, lupine and purple Chinese houses (Collinsia heterophylla) at the corner of the Pacific Coast Highway and Malibu Creek Road.
I stopped. Driving almost 900 miles in just over a months' time while in search of the best of the spring blooms, I had passed on many opportunities to pull over and savor being among wildflowers, but I wasn't going to miss this one. After all, when an opportunity to enjoy wildflowers presents itself, you take it without hesitation.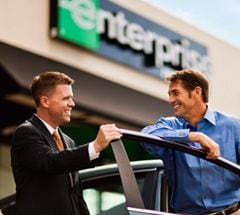 Start A Reservation
Enjoy fast and easy car rental bookings from Enterprise Rent-A-Car at one of our 7,200 branches in cities, airports and neighborhoods near you.
Reserve Now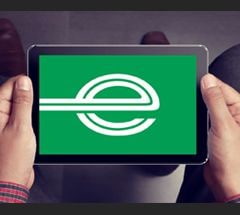 Email Offers
Don't miss an excuse to hit the road: our latest offers delivered to your inbox.
Sign Up