Cruising Washington's Scenic Cascade Loop
Story and photos by Joe Rogers

Joe is a freelance travel writer and photographer based in Denver, Colorado. See more of his work at The Travelin' Joe or on Instagram.
The 440-mile drive pays homage to the state's diverse landscape.
One by one, raindrops plummet from the coniferous canopy high above, remnants of a spring deluge now passed. The intermittent, percussion-like rhythm upon the lush forest floor and our rain jackets is the only sound in the woods. My wife, Hailima, and I laugh and try to catch the raindrops on our tongues like we did when we were kids.

We're hiking in Wallace Falls State Park, roughly an hour's drive northeast of Seattle and just outside the town of Gold Bar. We're on a road trip along Washington's Cascade Loop, a stunning testament to the Pacific Northwest's wild and remote scenery. The 440-mile Loop is a newly designated National Scenic Byway comprised of the Stevens Pass Greenway, North Cascades Highway and Whidbey Scenic Isle Way.
With no firm itinerary, we'd set off in our rental car from Everett, Washington, eager to explore Puget Sound, alpine villages, apple orchards in the Columbia River Valley, the dramatic North Cascades, fertile farmland in the Skagit Valley and Whidbey Island.
Continuing our hike in the state park, we switchback our way through fern-enveloped hillsides to a small clearing where the 265-foot Wallace Falls thunders into view, spraying a shimmering mist over the densely forested valley.
An hour later, wet and muddy, we return to our car just as the sun emerges. Back on Highway 2, we stop just up the road at a small espresso stand. While paying for our coffee and some delicious-looking truffles, I see something in my peripheral vision, something about 15 feet tall. Pointing at a giant wood carving with a familiar face, I ask the barista, "Is that Harry?"
From Bigfoot to an Alpine Village
She smiles and says, "Yeah, part of the movie 'Harry and the Hendersons' was filmed here." The Espresso Chalet isn't just about caffeine fixes. It's also a tongue-in-cheek Bigfoot souvenir shop with mugs, shirts and even strands of Bigfoot "hair" sealed in tiny capsules. Hailima and I enjoy our coffee at a nearby picnic table, watching Mount Index play peek-a-boo with wispy clouds dancing around its craggy summit.
Highlights on the winding drive up 4,061-foot Stevens Pass in the Cascades include snow-capped peaks, forested slopes painted in multiples of spring green and churning rapids along the Tye River. A 35-mile descent into Tumwater Canyon leads us to Leavenworth, an alpine village. Bavarian-style storefronts sparkle in the late afternoon sun while people laugh and talk over beer and bratwurst and listen to live music coming from the small gazebo in Front Street Park.
Over tasty red cabbage and schnitzel at Andreas Keller Restaurant, I learn Leavenworth's ambiance was created out of necessity. The town sputtered toward extinction after the railroad was rerouted in 1922. In the 1960s, local leaders drew inspiration from the surrounding hills, which are reminiscent of the German state of Bavaria, and adopted the theme to attract visitors. Today Leavenworth is a bustling, fun stop on the Loop.
The next morning, we drive 30 minutes southeast to Pybus Public Market in Wenatchee, located at the confluence of the Wenatchee and Columbia rivers. Shops sell everything from locally sourced wine to succulents to jewelry to a variety of cheeses. At the farmers market, we stock up on local Honeycrisp apples the size of my fist and then stroll along the riverfront, apple juice trickling down our chins.
Back on the Loop, we drive 90 minutes north on Highway 97A to the sapphire water of Lake Chelan, which is surrounded by vineyards. Visitors can board a ferry here to Stehekin, an off-the-beaten-path village unreachable by car. Near Pateros, about 90 minutes from the lake, the Loop switches to Highway 153 and follows the Methow River past farmland nestled along the riverbank. We drive north toward the artsy enclave of Twisp and follow State Route 20 to Winthrop.
From a Street Dance to a Magical Place
A restored Wild West throwback, Winthrop is celebrating 49er Days, the annual heritage festival honoring its history. We've missed the parade, but the street dance is in full swing, complete with clanging spurs, twirling cowgirls and country music. A Mexican opera singer's impromptu performance gets the loudest cheers. We're charmed by the people, the community's proximity to hiking and biking trails and the sugary treats served up at Sheri's Sweet Shoppe, so we decide to stay an extra day.
Sunrise at Washington Pass Overlook just inside North Cascades National Park is stunning, I hear — but we overslept and missed it. I scold myself over coffee and blueberry scones at Rocking Horse Bakery and all along the 30-mile drive on North Cascades Highway to the overlook. There, gazing at Liberty Bell Mountain and the Early Winters Spires looming over a wide, emerald valley, I forgive myself.
The remote park presents a rugged landscape of soaring peaks reflected in pristine lakes, a magical place with waterfalls, lush valleys and more than 300 ancient glaciers. Along the North Cascades Highway, we stop often to relax by gushing rivers, hike around a glistening waterfall on the Ross Dam Trail and revel in the views from atop Ross Dam. Diablo Lake's blue-green waters and mountainous backdrop evoke total awe.
Then, with the park behind us, we follow the Skagit River and descend 15 miles along a two-lane road covered by a canopy of trees into Marblemount, the first full-service town on the highway's western slope. We travel on to Deception Pass Bridge, which connects Whidbey Island to Fidalgo Island on Puget Sound, arriving just as the light fades in deep tones of orange and yellow over the water.
Locals have dubbed Whidbey Island "The Shortest Distance to Far Away," a nod to its mellow vibe and proximity to Seattle, which is just two hours south. We linger in Coupeville, the state's second-oldest community, which boasts more than 100 buildings on the National Register of Historic Places. We walk the wharf, stop in local art galleries and slurp lobster bisque at Toby's, where waitresses in tie-dye tank tops sing country tunes and dish up steaming bowls of local Penn Cove mussels.
Soon after, we're in Clinton, where we pull our car onto the ferry for Mukilteo. We stand on the deck and taste the salty sea air blowing across the water as our Cascade Loop adventure comes to an end. The panoramic mountain vistas, the winding roads and the charming towns all are just memories now, but what treasured memories they'll always be.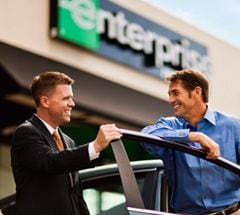 Start A Reservation
Enjoy fast and easy car rental bookings from Enterprise Rent-A-Car at one of our 7,200 branches in cities, airports and neighborhoods near you.
Reserve Now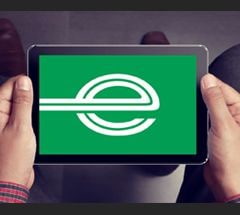 Email Offers
Don't miss an excuse to hit the road: our latest offers delivered to your inbox.
Sign Up