Story by Collective Quarterly and photos by Jesse Lenz
Jesse Lenz (creative director) and Seth Putnam (editorial director) are the co-founders of The Collective Quarterly.
Maine's inlets, bays and islands hold countless wonders and mysteries.

Whether passing through or whiling away a week along the bay, here's the south-to-north guide for making the most of your trip along Maine's U.S. Route 1.
Owls Head
Start your journey by picking up food and driving to the (haunted) lighthouse at Owls Head State Park, just 6 miles from Rockland. Devour your messy meal in full view of the coast—a relaxing opportunity not to be missed.

Rockland
Heading north along Route 1, you'll spot Suzuki's Sushi Bar on Main Street. Yes, it's out of place. Yes, you need to stop here. Not only is there no fried or grilled food, but the cooks source as much as they can from Maine's coast and local farms. The avocado salad with seaweed, cucumbers and miso dressing is a deviation from the rather well-known Japanese house salad.
If you're staying in Rockland for a few days, stock up on provisions — wine, cider, fresh produce or baked goods — at Main Street Markets. The market has everything you need for a short visit. But if you're in need of a quick bite, try Wasses Hot Dogs. Order a fully loaded one and enjoy a view of the ferry terminal for less than $2. Finally, the Home Kitchen Cafe lacks pretense and is the best spot to grab a simple breakfast made from local ingredients.

Rockport
On the way north, keep a sharp eye out for a seafood truck driven by a crusty fella who looks as if even new friends might call him "Dad." Word of mouth leads us to believe that he parks along Route 1 but keeps no set hours (much less an online presence). Whether you catch him or not, you'll want to explore brunch at Nina June which marries "classic Maine diner" with "Roman trattoria."
Afterward, take some time to stretch your legs at the 295-acre Beech Hill Preserve. Two major trails lead the way up to a restored sod-roofed stone house known as Beech Nut. The Summit Road Trail is easy, but the Woods Loop Trail is moderately challenging. However you get up to Beech Nut, you'll enjoy 360-degree views of Camden Hills and Penobscot Bay.
If you still crave nature, stroll to Beauchamp Point, or rent a bike and wind through scenery near Rockport village, which is alongside the harbor. But the best adventure is on the water. Captain Rob at Rockport Charters will take you aboard his lobster cruiser, Harvest Moon, for a customized excursion around the bay. Go to a lobster bake on the small, uninhabited islands that shrink and grow with the tide.
Camden
If you're road-tripping and have worked up an appetite, save it for Camden. The town is home to several restaurants that would hold their own in the big city. Call ahead for a reservation at Thai sensation Long Grain — the place fills up quickly. Don't miss the pork, shrimp, and seaweed dumplings.
From there, head to Francine Bistro for arguably better poutine than in Canada. End with a nightcap at Pig + Poet, the restaurant at Whitehall Inn. Though tailored for upscale out-of-state visitors, it's a fine spot for a cocktail and dessert.
If you visit in September, you can also catch the Camden International Film Festival, which offers Sundance-quality documentaries in a small-town setting. You're likely to find yourself drinking late into the night with film directors and crew. On your way out, pick up some reading material at Stone Soup Books, which is crammed with tomes.
Lincolnville
Megunticook Lake in Fernald's Neck Preserve provides solitude. Three miles of trails lead to the shore and many points of interest, including Balance Rock.
Lincolnville is small, but you'll find worthwhile gems like Whale's Tooth Pub. It may look like a typical tavern, but is near the water, has a decent beer selection and is open all year (rare for these parts).
For a fine dining experience, make your way across the street to Chez Michel to take advantage of the oyster happy hour. If you're staying nearby, consider paddling the bay with a half-day rental from Ducktrap Kayak.
For great coffee, stop in for a pour-over at Green Tree Coffee and Tea. If you're staying a few days, consider the Lincolnville Motel, which has minimalist but cozy accommodations. Camden native Alice Amory bought and renovated the old motel after working as a line cook in a string of upscale Manhattan restaurants. She's created a place to unplug; there are no televisions or phones in the rooms, just record players and books.
Belfast
The beers at Three Tides are reason enough to visit Belfast. Their journey originates right across the street at Marshall Wharf Brewing Company, which makes full use of the sea and its flavors. Try the Sea Belt Scotch Ale, brewed with dried Maine sugar kelp.
If you want to tap deeper into the mid-coast's local food movement, Chase's Daily offers a bounty of farm-to-plate bites. Or if going eyeball-to-eyeball with the catch of the day is more your speed, try Young's Lobster Pound. It's a corrugated-steel warehouse that has tanks of live lobsters. They cook the delicious crustaceans (plus corn on the cob and a bag of chips) for you to eat at dockside picnic tables. Happily, it's BYOB.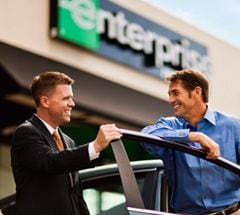 Start A Reservation
Enjoy fast and easy car rental bookings from Enterprise Rent-A-Car at one of our 7,200 branches in cities, airports and neighborhoods near you.
Reserve Now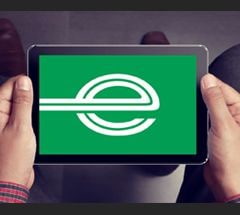 Email Offers
Don't miss an excuse to hit the road: our latest offers delivered to your inbox.
Sign Up