A Romantic Road Trip in Coastal Maine
Above photo: Sarah Lozano enjoys the view from the top of the Beehive Trail in Acadia National Park
Story and photos by Michael Ciaglo
Michael is a freelance photographer based in Denver, Colorado. See more of his work on his website.

No particular plan made for the perfect vacation.
Vibrantly hued trees in the throes of autumn, stark white lighthouses standing silhouetted against the setting sun and moored sailboats rising and falling with the tide. These were among the scenic rewards when, contrary to my usual organized approach, I allowed spontaneity to dictate the itinerary during a romantic road trip in Maine.
We made plans on a whim, and a local's recommendation of a trail here or a lighthouse there could influence or even consume the rest of a day. For the first time in my years of travel, suddenly any trip highlights had less to do with how well I'd planned or even how enjoyable any specific destination was, because Sarah, my girlfriend, was by my side.
Don't misunderstand. We've shared other wonderful adventures before the pandemic, with well-researched itineraries I'd organized into 30-minute increments. I'd sweep Sarah from activity to activity, surprising her by seeming to stumble upon the next overlook on our drive from A to B, or with the perfectly timed dinner reservation in a city's new culinary hot spot. But because the opportunity for this road trip arose suddenly, after Sarah accepted a new job, there was no time for such preparation.
When we realized her gap between jobs timed perfectly with peak fall color in northern New England, we set out to spend 10 days amid the autumn splendor in Maine we'd both seen only on screensavers. Just 20 minutes after grabbing our rental car at the Portland International Jetport, we were at the 229-year-old Portland Head Light in Fort Williams Park at Cape Elizabeth. Waves were crashing on the jagged rocks, and the sight of the 80-foot-tall lighthouse jumped out at us against the clear blue sky.
Maine's Culinary Delights
An hour north in Wiscasset, we "hangrily" braved a 90-minute line that snaked around the block at Red's Eats, a small, waterfront building draped with red and white striped awnings and a sign that boasts "World's Best Lobster Shack." There, seated outside well apart from other diners, we downed the storied sandwiches. To this day, the memory still makes my mouth water.
Farm stands lined U.S. Highway 1 all along our 89-mile drive from Portland to Camden. After passing by the third hand-painted, "U-Pick-'Em" sign, Sarah and I pulled in at the School House Farm in Warren, where we filled a bag with Cortland and Mutsu apples. Then we romped through the empty orchard, where I did my best to protect our haul as Sarah teasingly tossed rotting apples at me.
In Camden, we checked in at the Blue Harbor House Inn, a worthy splurge. Although we sensed that owners Michelle and Matt pamper all their guests, we felt particularly doted on. We enjoyed multiple-course breakfasts served with vivid stories about the couple's sailing trips around the world and practical tips for scrambling up the half-mile trail to the top of nearby Mount Battie.
Highlights of Leaf-Peeping Season
From Camden, we drove 60 miles north on U.S. Highway 1 to a charming cottage in Sedgwick, which we would use as a base to explore the area over the next five days.
At Acadia National Park, just 40 miles from Sedgewick, Sarah and I conquered the near-vertical Beehive Loop Trail, an iron-rung climb that leads 450 feet up to the top of a mountain. Our reward was a stunning view of the coast, draped in fall colors, and the Atlantic Ocean beyond.
As we continued our drive around the 27-mile-long Park Loop Road in Acadia, the red and yellow hues of the season were splattered across the landscape like a Jackson Pollock painting. At almost every pullout, we stopped to admire a new patch of color-saturated trees or scenic views of the rocky coast — or both at the same time. Driving to the top of Cadillac Mountain, the highest point along the North Atlantic seaboard, we admired the rich reds of the maple trees standing in contrast to the deep blues of the sea.
We hibernated at our seaside cottage, watching sailboats rise and fall with the tides off the coast of Sedgwick. The idea of standing at the easternmost point in the contiguous U.S. intrigued us, and so for a day trip, we drove two hours north to Quoddy Head State Park, outside Lubec. The winding roads along the way were lined with birch, maple and oak trees, and we saw vibrant red blueberry barrens, sandy fields where the wild berries grow.
The next day, we drove without a plan, discovering the beautiful Deer Isle Bridge only 10 minutes from Sedgwick and a park with buoys for swings. Just in time for the sunset, we were back at our rental cottage, where the owner delivered us four freshly caught lobsters. "Go down to the dock and get some seawater in a pot," he said, "And steam the lobsters for about 14 minutes." That worked, and soon we were enjoying a spectacular dinner straight from the sea.
Savoring Time Spent Together
In a year that seemed to stand still every time we wanted it to keep moving, Sarah and I found that in Maine we couldn't make the seconds last long enough. We relished every sunbeam that cast a warm glow in Wolfe's Neck Woods State Park, every glimmer of gold as the sun silhouetted the trees along Beauchamp Point Road in Rockport and every wave we watched crash against the Bass Harbor Head Lighthouse.
One evening as the sky above the Curtis Island Lighthouse off Camden turned a deep shade of pink, Sarah asked, "How could you not feel romantic in a place like this?" Smiling, I took her hand as we walked down Laite Memorial Beach, where no other tourists were in sight. Like so many moments of our trip, this one seemed cherry-picked out of a stereotypical rom-com montage. Day after day, we found our hours brimming with moments that should have been punctuated by the swell of cheesy music signaling a much-awaited kiss.
Our road trip through Maine may not have been one we'd ever have imagined before the pandemic, but it turned out to be the stuff of dreams for both of us, time spent with one another in a beautiful part of the country.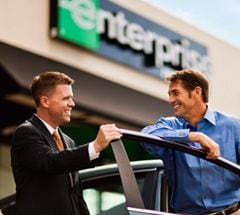 Start A Reservation
Enjoy fast and easy car rental bookings from Enterprise Rent-A-Car at one of our 7,200 branches in cities, airports and neighborhoods near you.
Reserve Now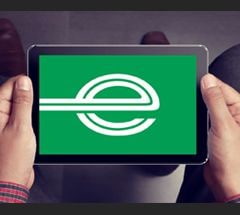 Email Offers
Don't miss an excuse to hit the road: our latest offers delivered to your inbox.
Sign Up